This cheesecake pie is a winner: it starts with a silky rich chocolate peanut butter layer, topped with a fluffy, creamy cheesecake layer, and garnished with chunks of Reese's peanut butter cups, all wrapped in a classic graham cracker crust. There's no baking, meaning this easy pie comes together very quickly. You get all the flavors of a peanut butter and chocolate cheesecake with a fraction of the work – perfect!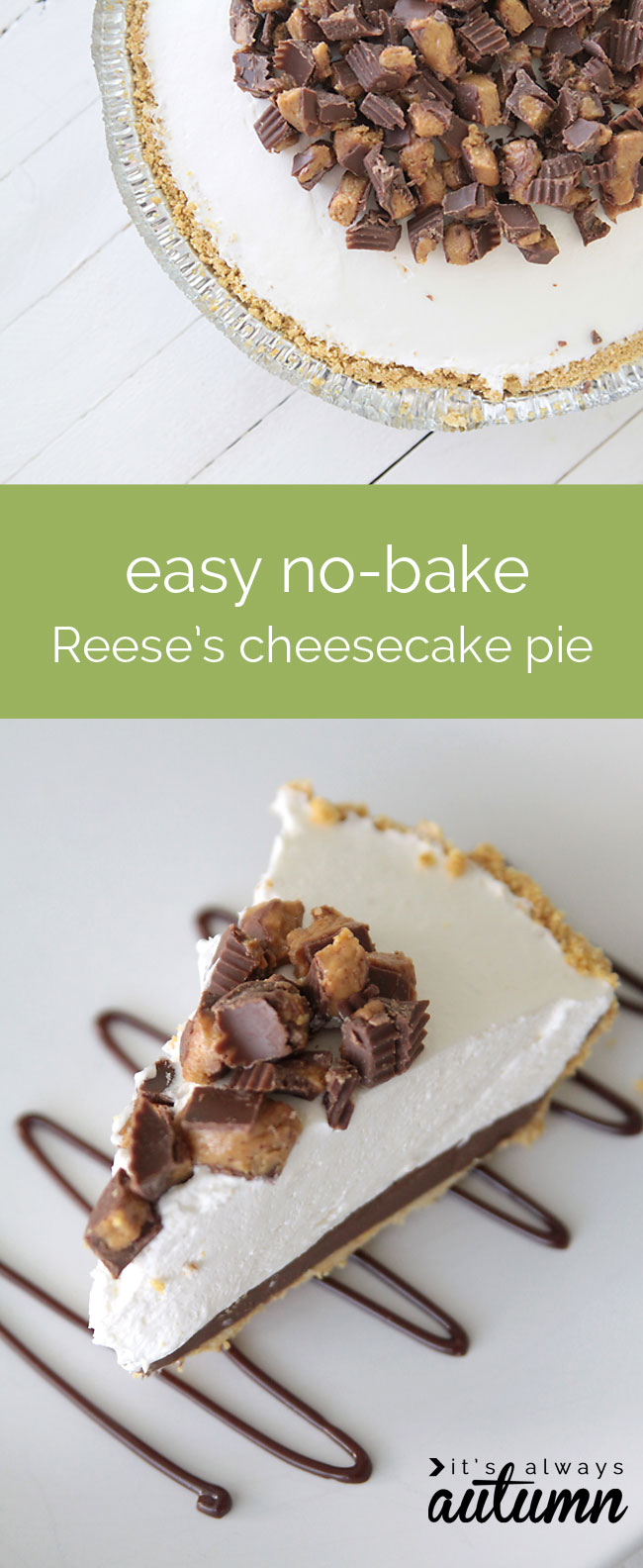 I like cheesecake, but it can feel a little heavy. Because the cheesecake layer in this version is whipped instead of baked, it feels much lighter, and you're saving some calories too – although don't get me wrong, this isn't exactly diet food. It's pretty decadent in it's own right, due to the fudgy peanut butter base.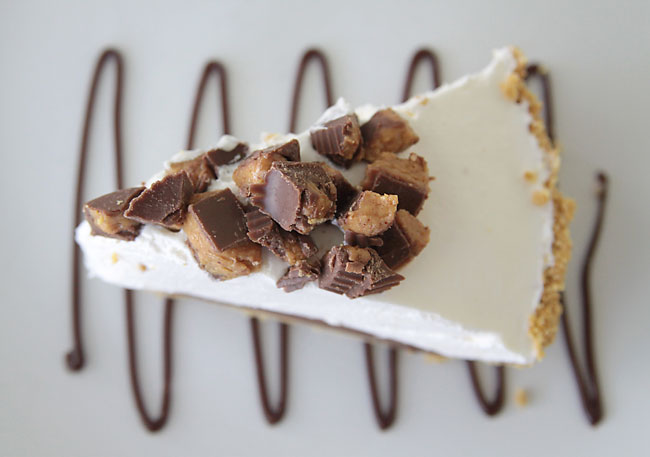 This cheesecake pie was a hit with all the kids, most of whom aren't fans of normal cheesecake. Start to finish, I'd say it takes about 15-20 minute to make, plus some chill time before serving. It's rich enough that you can slice it into 10 pieces pretty easily, although our family of 7 wouldn't have had any trouble polishing it off if I had okay'd the requests for seconds.
Get the printable recipe card for easy no bake Reese's cheesecake pie here: