I've always tried to love strawberry shortcake. I mean strawberries are amazing, so that's a good start. But angel food cake is just a little too spongy for me, not to mention that it's kind of impossible to cut into with a fork. And plain old whipped cream is, well, kind of plain. I want a strawberry shortcake with a little more soul, you know? And by soul, I mean flavor. And fat, of course.
So I set out to come up with the very best strawberry shortcake recipe, and make it look gorgeous at the same time. Because, sure, it would taste the same if it weren't so pretty, but sometimes making something pretty is just fun. Especially when it tuns out that it's not that hard.

I swapped out angel food cake and used a normal vanilla cake instead, which adds a lot of richness. And instead of whipped cream, I made a thicker, richer white chocolate cream using pudding mixes, sweetened condensed milk, and Cool Whip. This makes the most delicious strawberry shortcake you've ever tasted!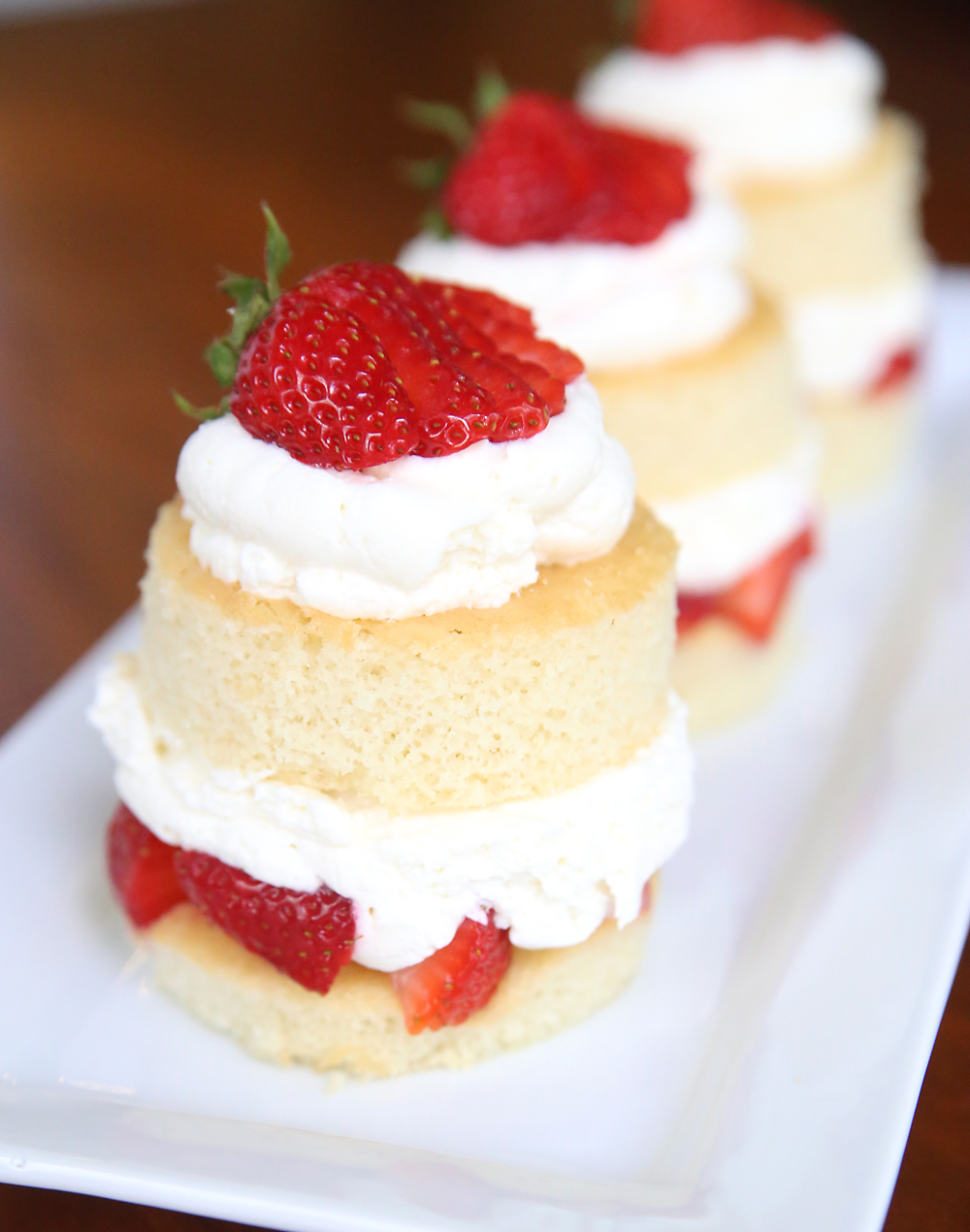 This recipe would be the perfect treat for Mother's Day, or any other special day. It makes 10 individual shortcakes, and they look so fancy!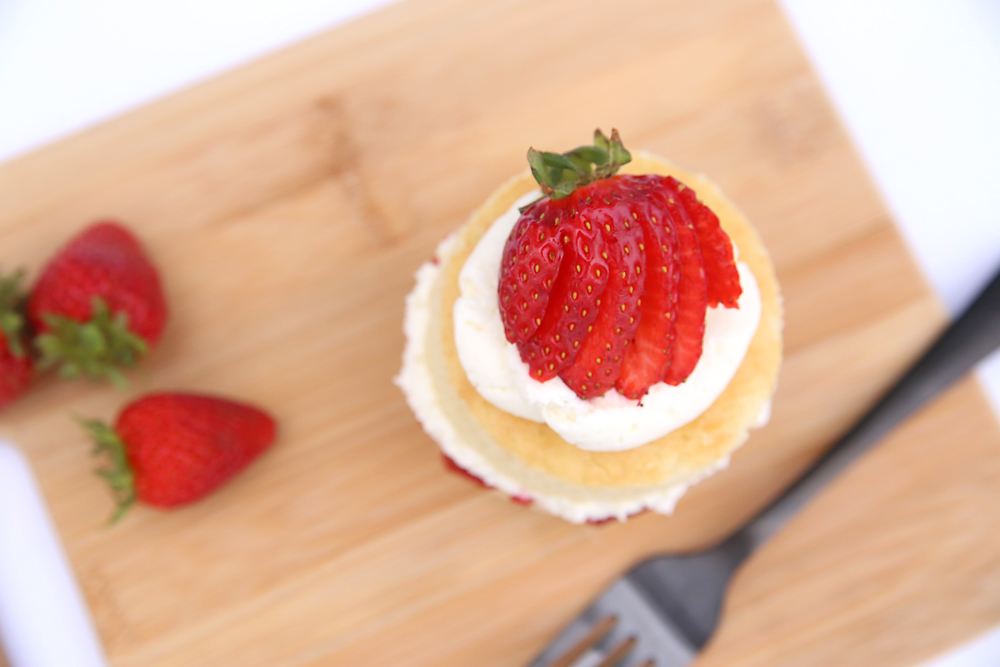 The best part is that because the cake and cream both start with boxed mixes, it's fairly easy to put together. It just looks like it took forever!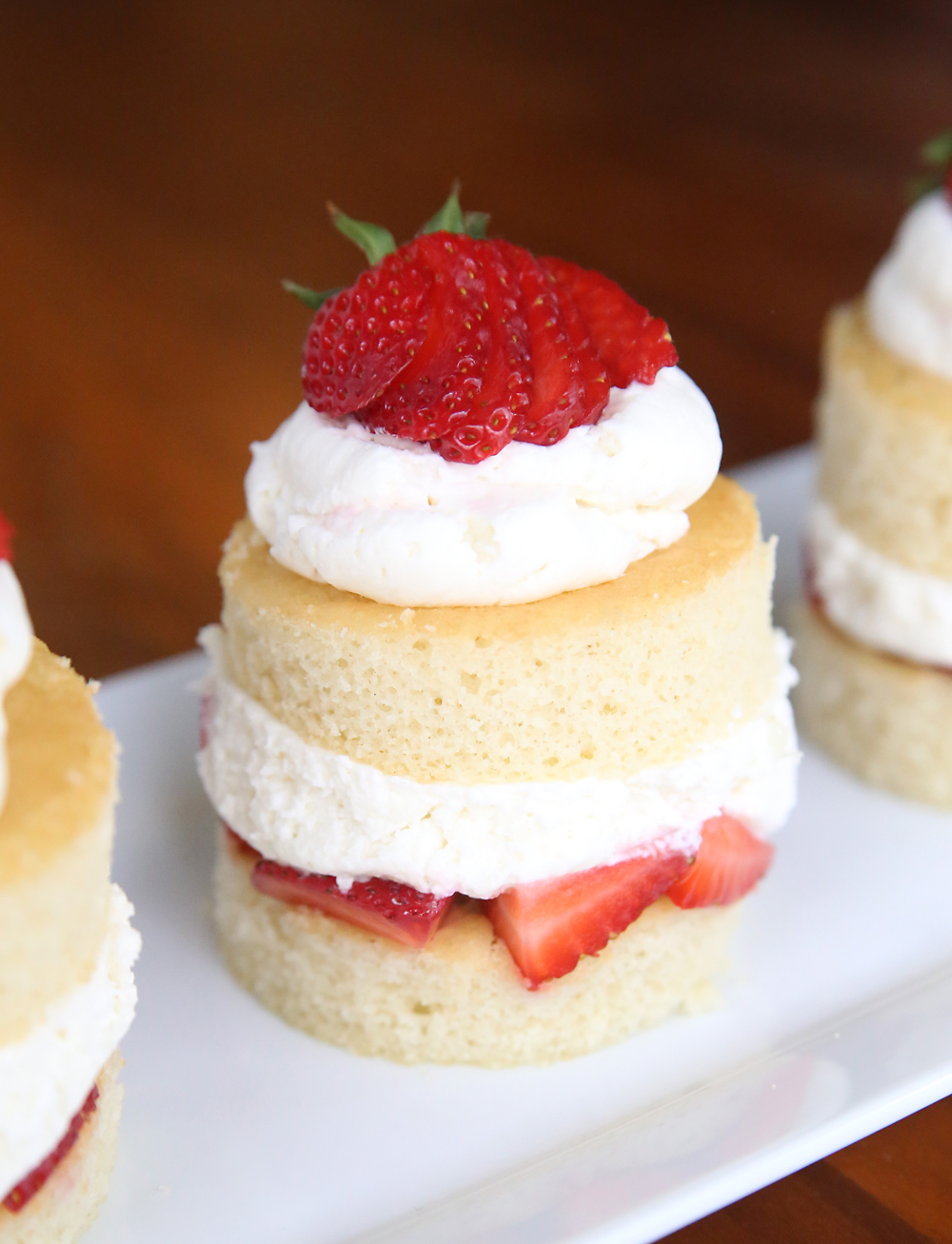 You'll want to start by baking the cake at least a couple of hours before you want to serve so it has plenty of time to cool. You could even make the cake and mix up the cream the night before serving if you wanted to plan ahead.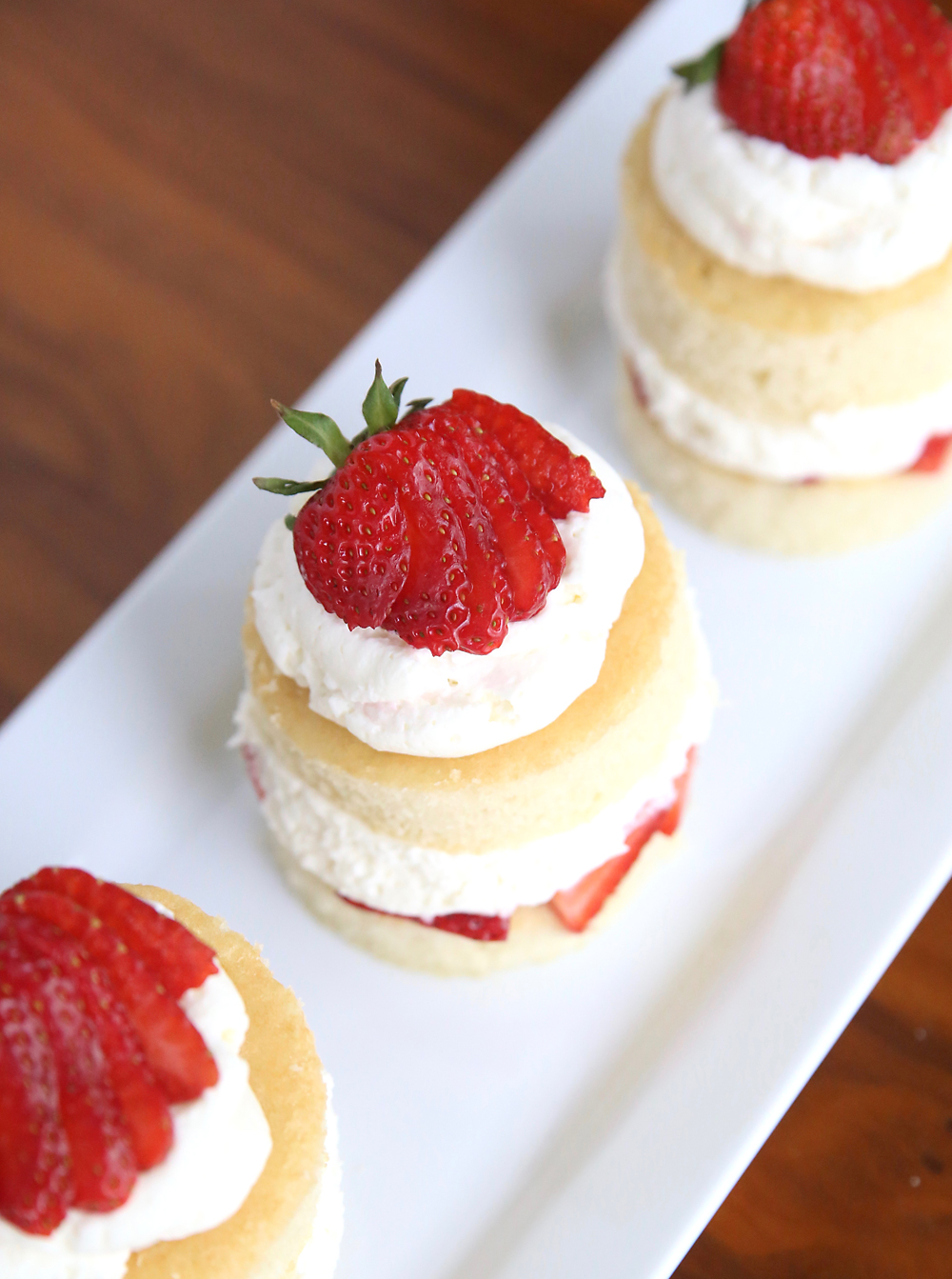 Click here to download the printable recipe card: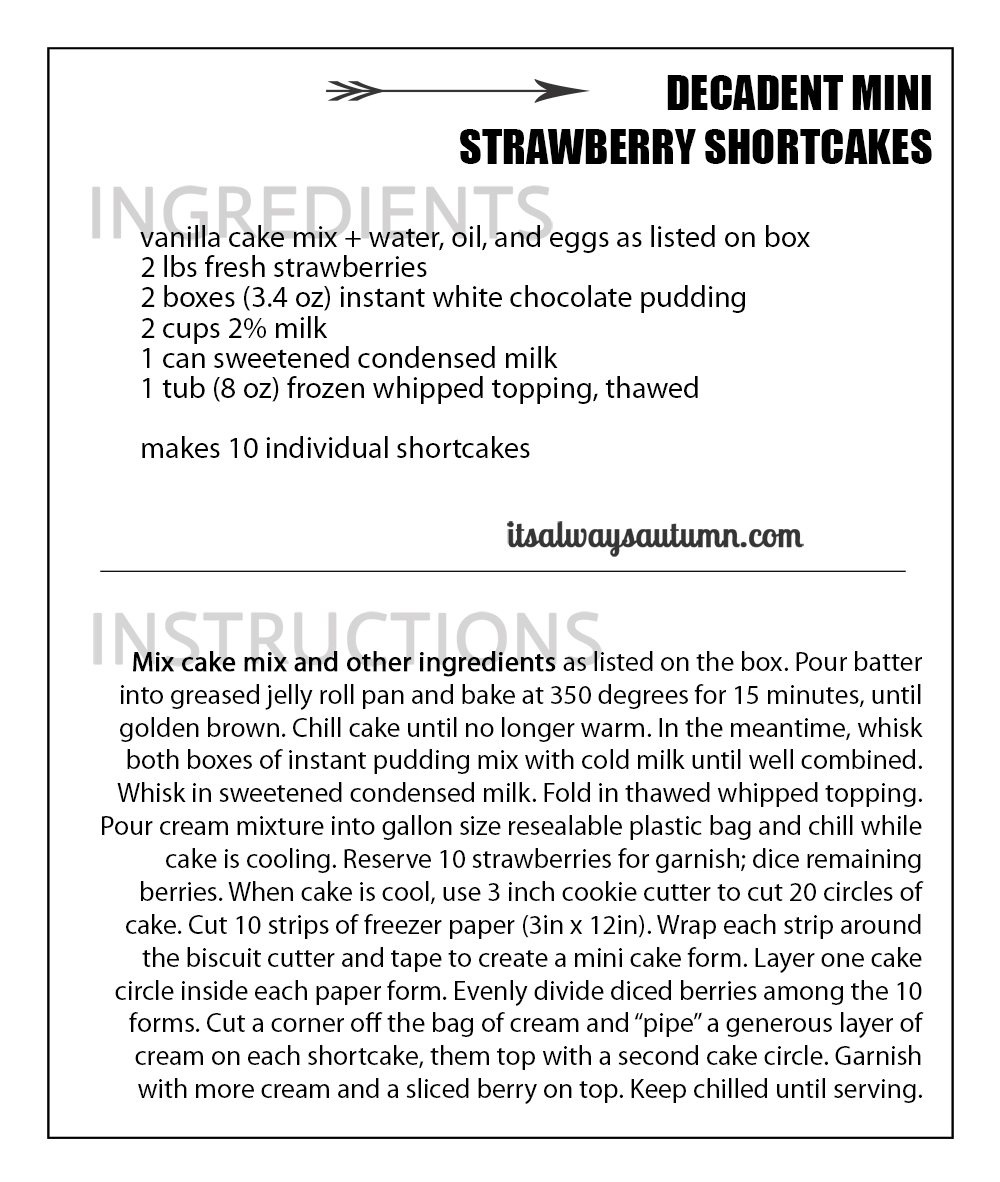 And watch this video to see how to put them together:
A few notes:
Bake the cake in a jelly roll (high sided cookie sheet) pan for 15 minutes. Then you need to cool it completely – stick it in the freezer if you'd like to speed up this step. Once it's completely cool you can use a 3 inch biscuit cutter or similar sized cup/glass to cut 20 cake circles. This is the cutter I used (affiliate link).
While the cake is baking, you can mix together the white chocolate cream. Once it's all combined, I like to pour it into a gallon size resealable bag. Chill it until the cake is completely cooled. Then when you're putting the shortcakes together, you can cut a corner off the bag and "pipe" it on each shortcake.
To make the "cake forms" you will cut freezer paper or wax paper into strips that are 3 inches wide and about 12 inches long. Wrap each piece around the biscuit cutter or glass you used to cut the cake circles and tape it closed.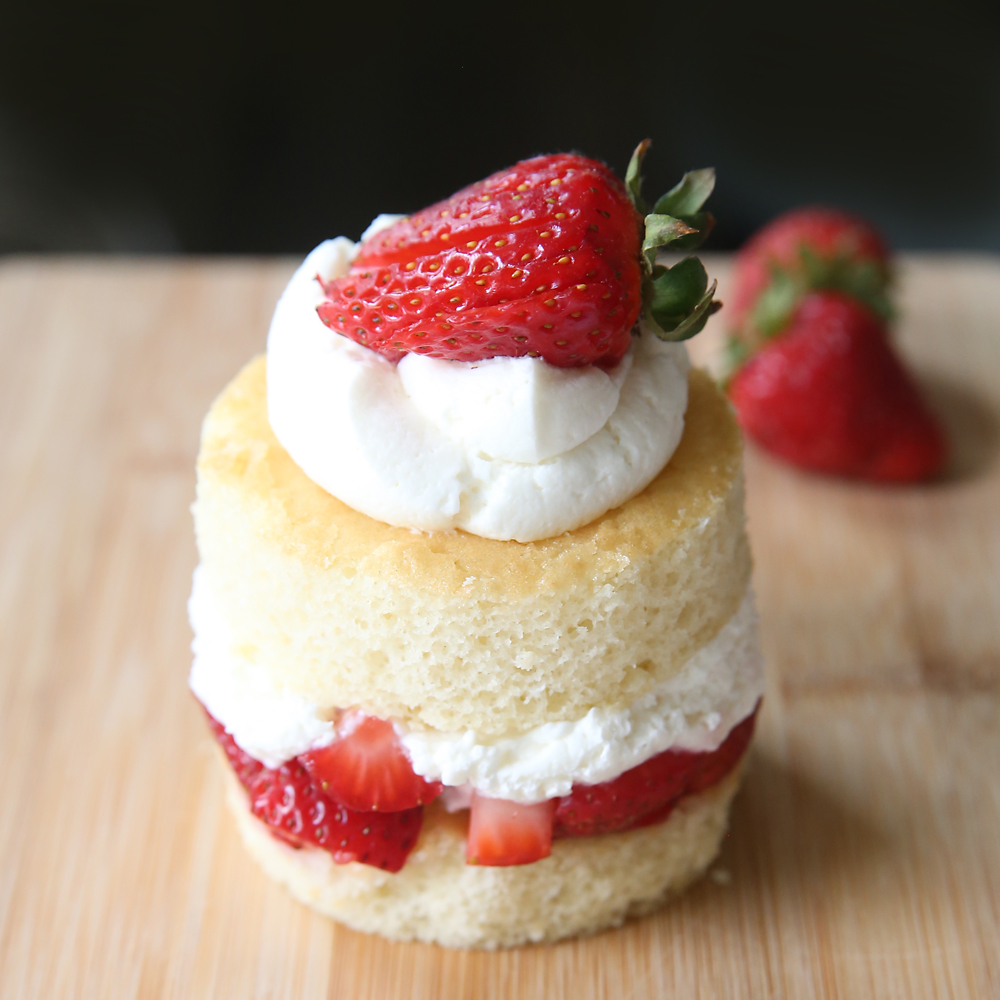 Once the shortcakes are assembled, pop them back in the fridge until you are ready to serve. Garnish with more cream and a sliced strawberry on top of each shortcake.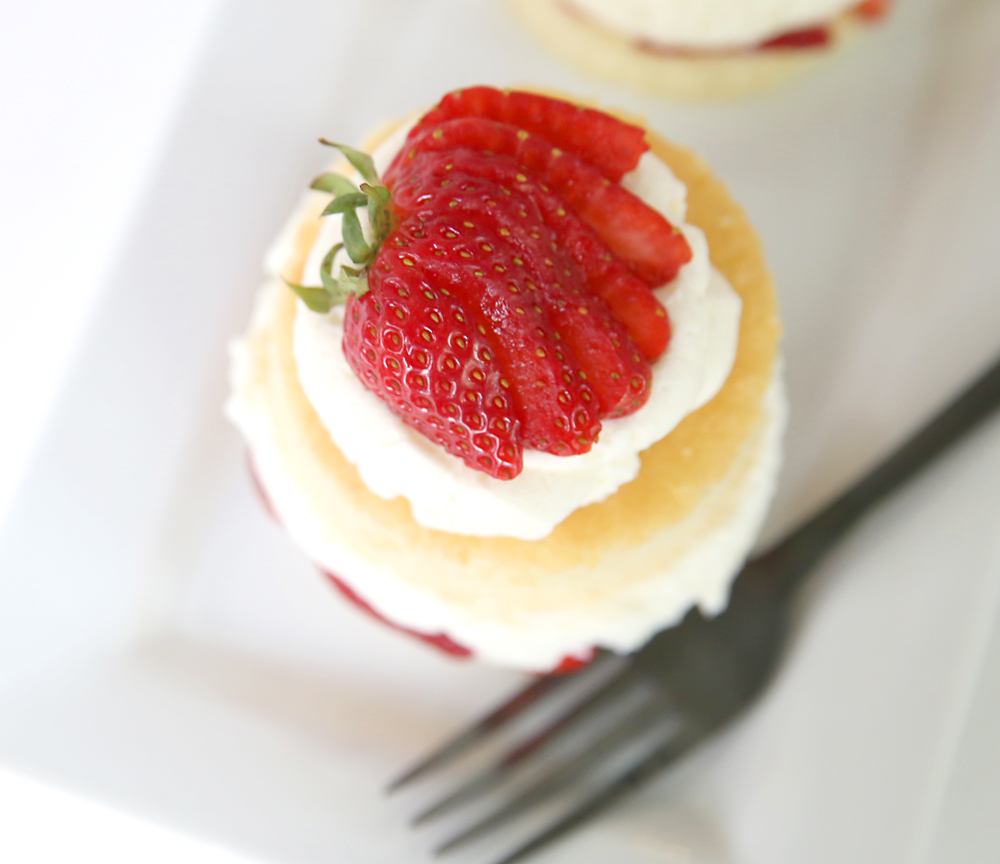 Enjoy!