I first shared this recipe a few years ago, but it's been so popular I decided it needed new photos and a printable recipe card to go along with it. This is pumpkin pie cake, an amazing update to pumpkin pie that ditches the traditional crust in favor of buttery cake-crumbles. It's easy to make, feeds a crowd, and will be loved by everyone, even pumpkin pie haters like me. And it'll make your house smell divine.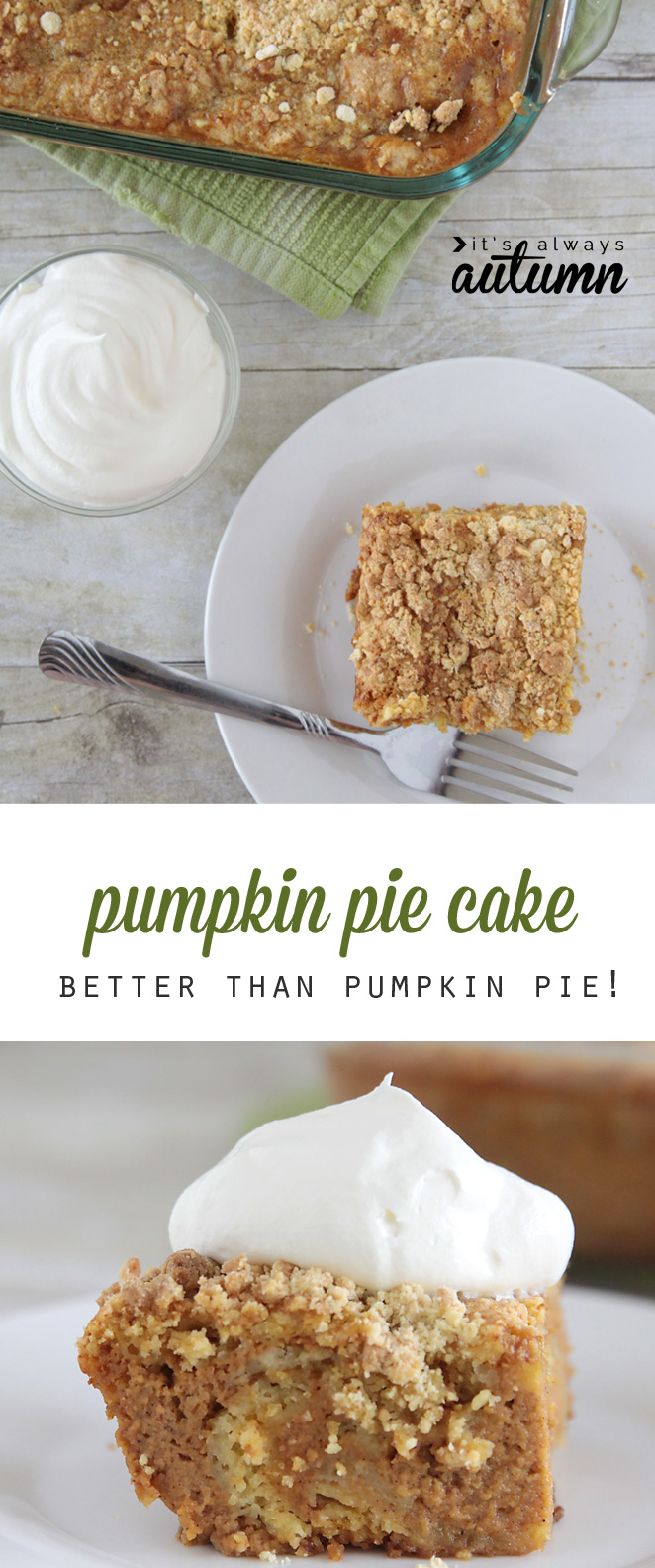 The first time I tried this recipe I wasn't sure what to expect. Pie? Cake? Something in between? Well, it's definitely part pumpkin pie, creamy and spiced to perfection.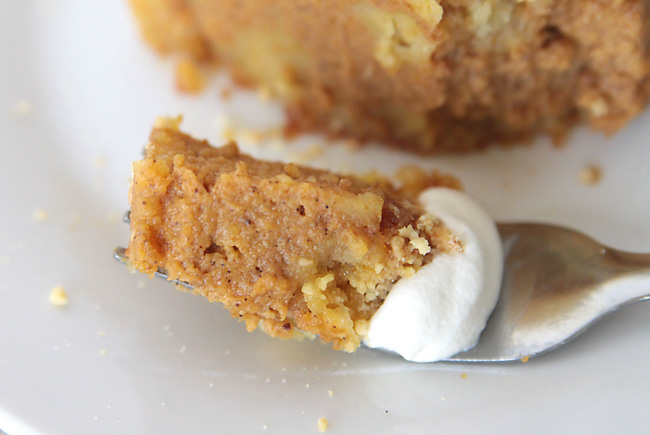 But instead of a crust, the pie is mixed with crumbles made from a yellow cake mix and butter. Half of the crumbles go under the pumpkin pie mixture, where they stay soft, while the other half goes on top, where they get just a little crunchy.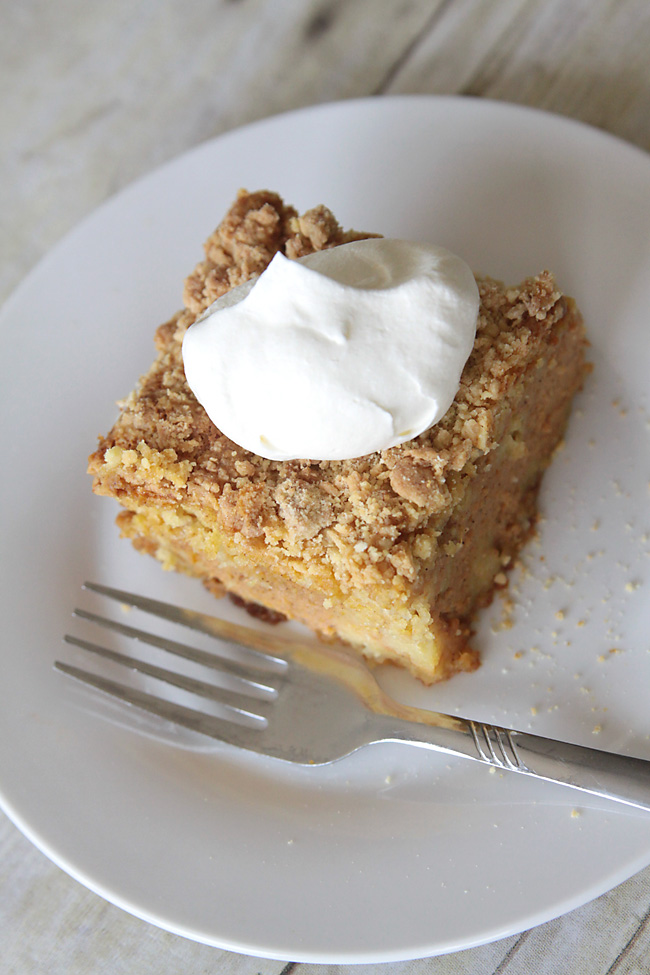 The result is a moist, tasty, dessert that has all the creaminess and flavors of pumpkin pie without being quite so…well…boring.

Here's the recipe. To download a printable recipe card, click here.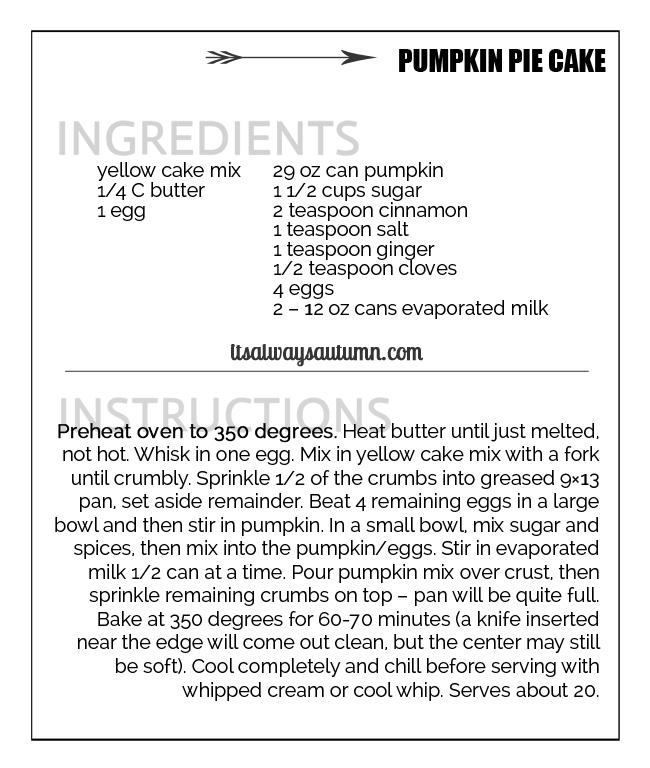 When it's done baking, it will be nice and golden brown on the top, and a knife inserted near the edge will come out clean.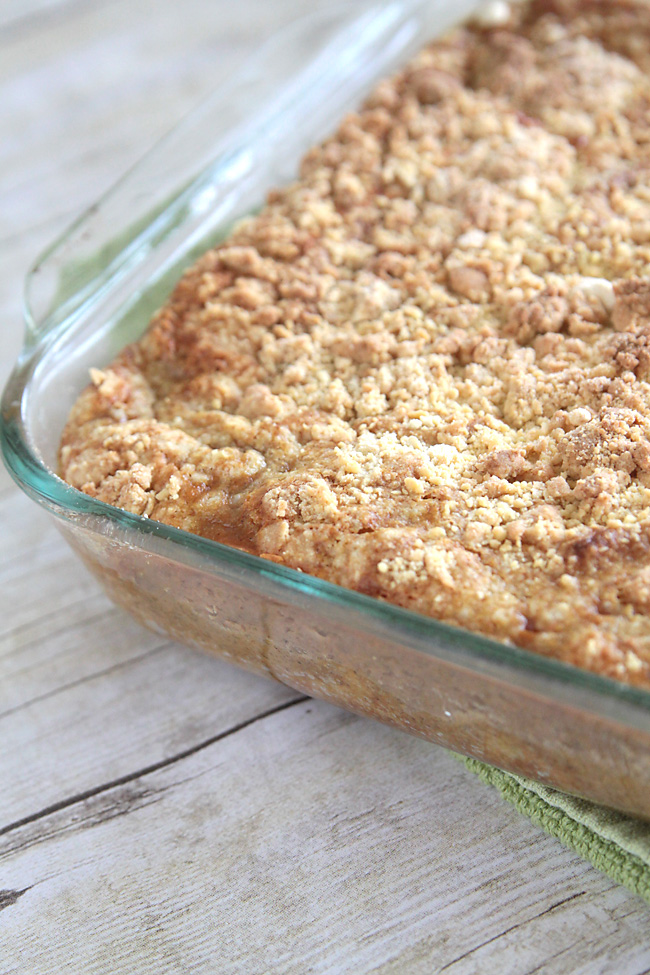 You'll want to cool it completely before serving – and I think it tastes best chilled, with whipped cream on top. Cut the pieces fairly small – they're tall and rich.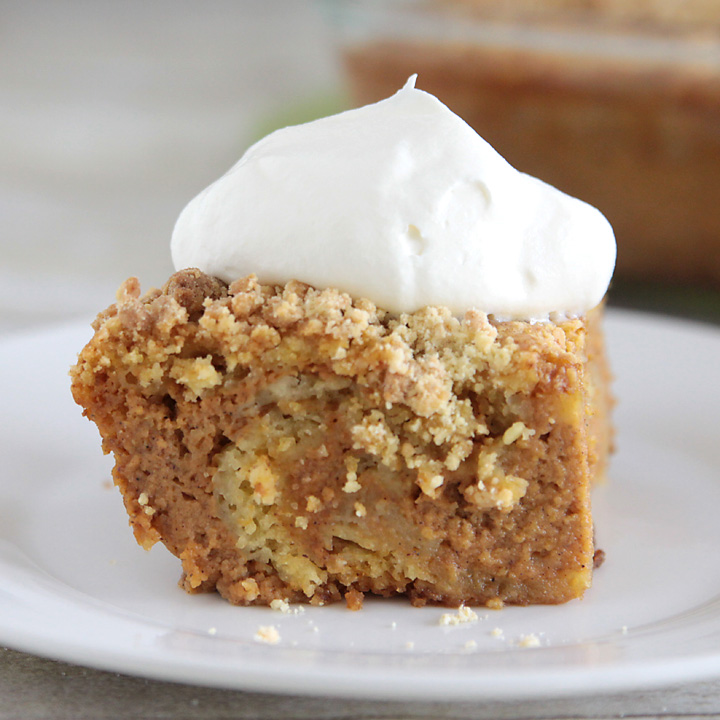 Happy fall!