Today's post: Pumpkin caramel poke cake is just about the best cake you've ever tasted! This easy dessert takes just 7 ingredients and 10 minutes to put together.
I haven't figured out who made the rule that says you can only eat pumpkin desserts during the last four months of each year. Ok, obviously you can eat pumpkin desserts whenever you want, but not many of us bake pumpkin pie cinnamon rolls in the middle of June, or whip up chocolate pumpkin bread during April, right? I don't totally understand why not: I mean, it's not as if most foods have a "season" the way pumpkin does: imagine only getting to eat tacos in the spring or limiting chocolate consumption to the month of February. Ridiculous.
Maybe part of the appeal of pumpkin desserts are their fairly limited appearances? Well, you're going to want to make today's recipe over and over all season long because it's so good! Allow me to present pumpkin caramel poke cake.

Pumpkin caramel poke cake is moist, delicious pumpkin spice cake with rivers of caramel all the way through, topping with whipped cream and toffee bits. This easy recipe is a winner.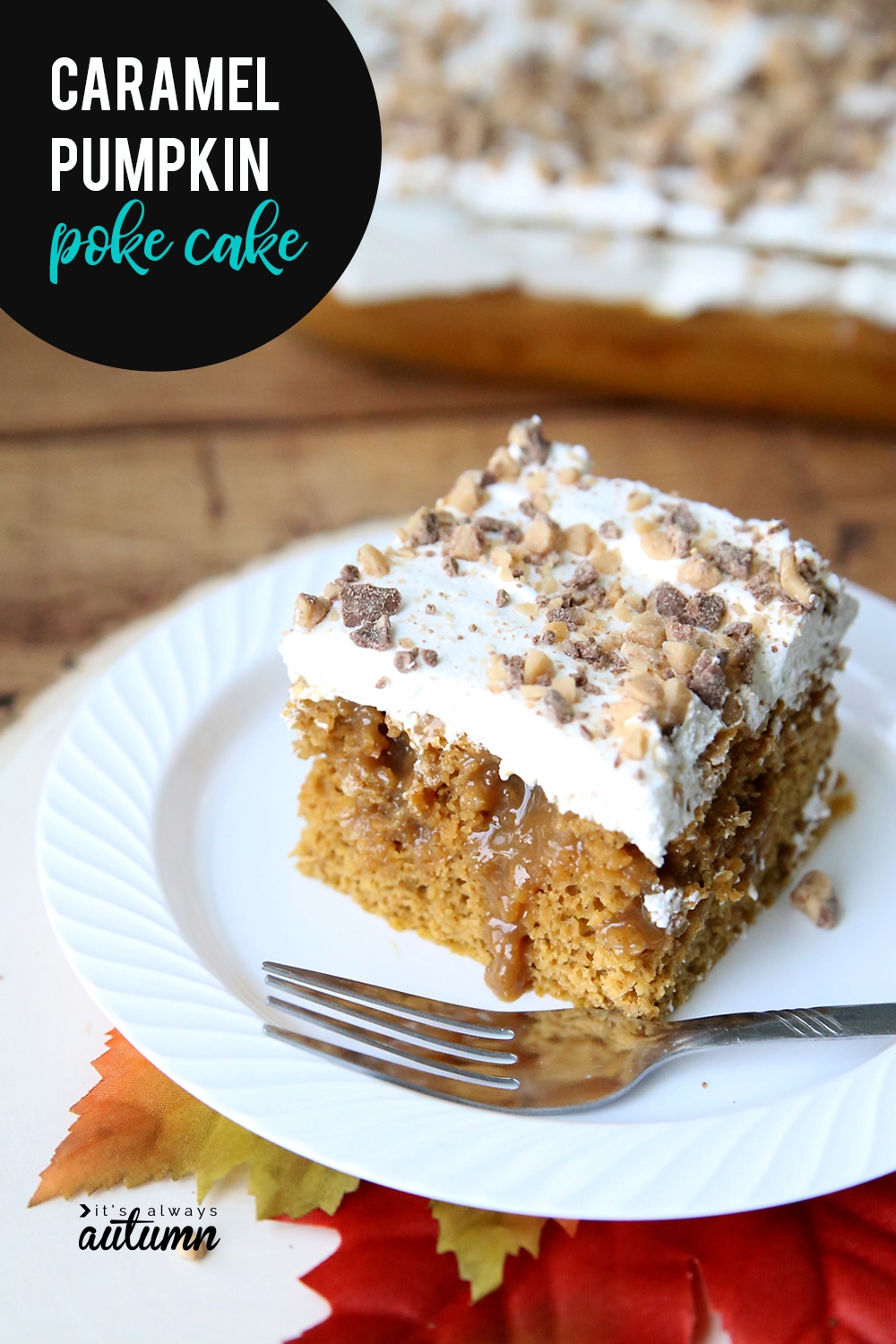 And it's so easy to make! The cake starts with a boxed spice cake mix and only takes a few minutes to whip up. Once it's baked and cooled you poke it with the handle of a wooden spoon, pour in some caramel ice cream topping, and top that with homemade whipped cream or Cool Whip, and then sprinkle on toffee. Dead easy! Watch this quick video to see how simple it is: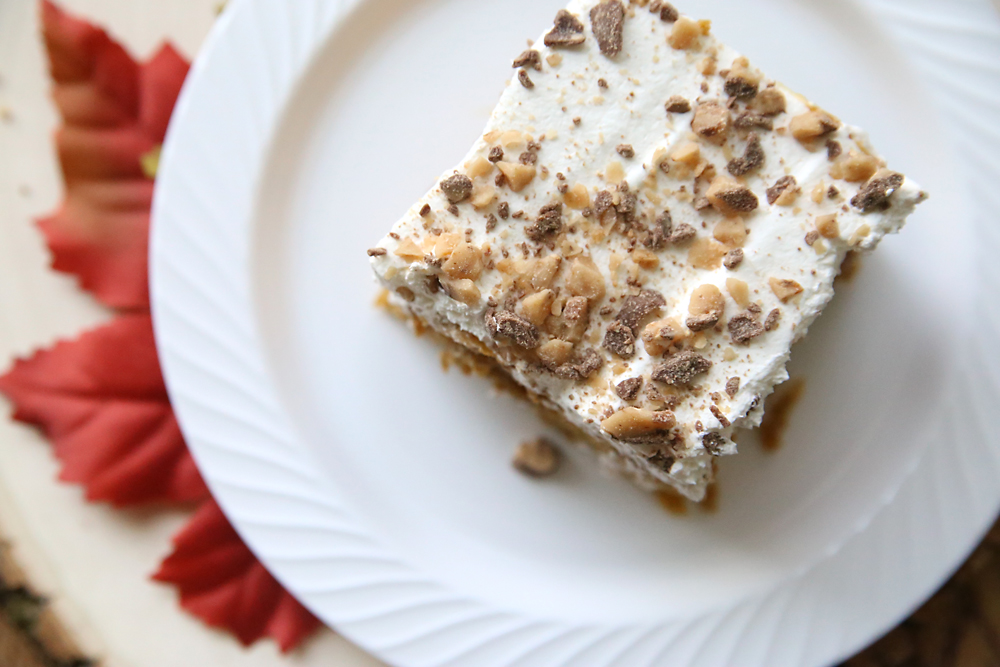 It's even better if you make it a few hours ahead of time so it can get nice and cold and the cake can soak up all that yummy caramel.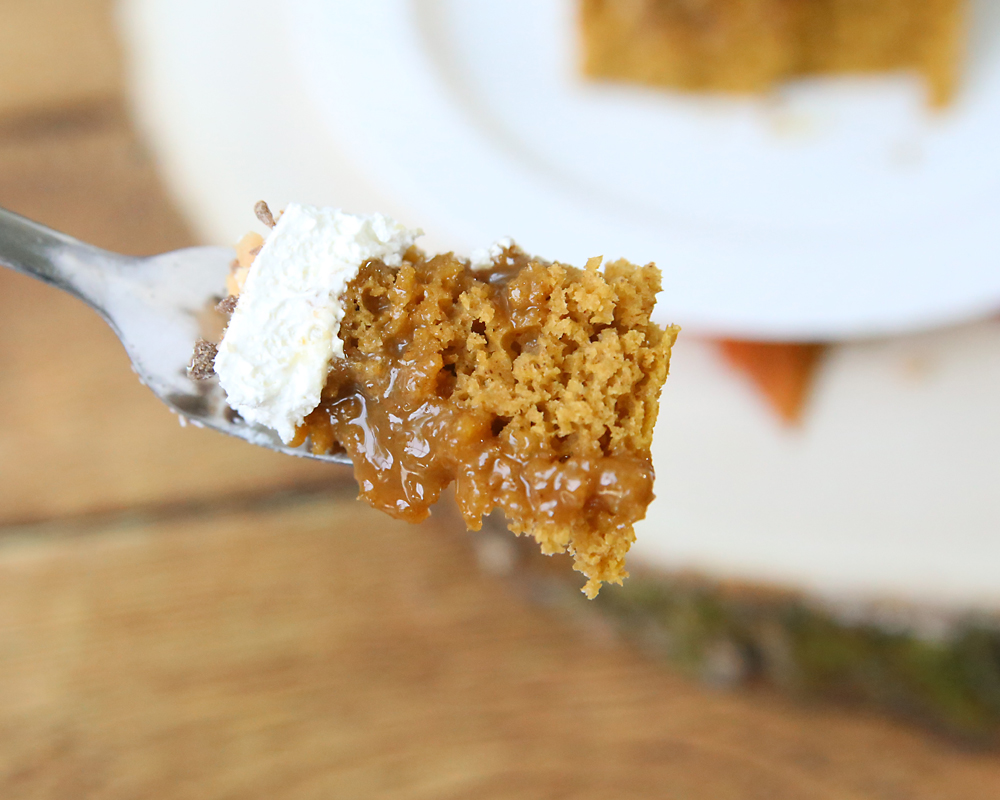 How to make pumpkin caramel poke cake
Click here to download the printable recipe card for pumpkin caramel poke cake.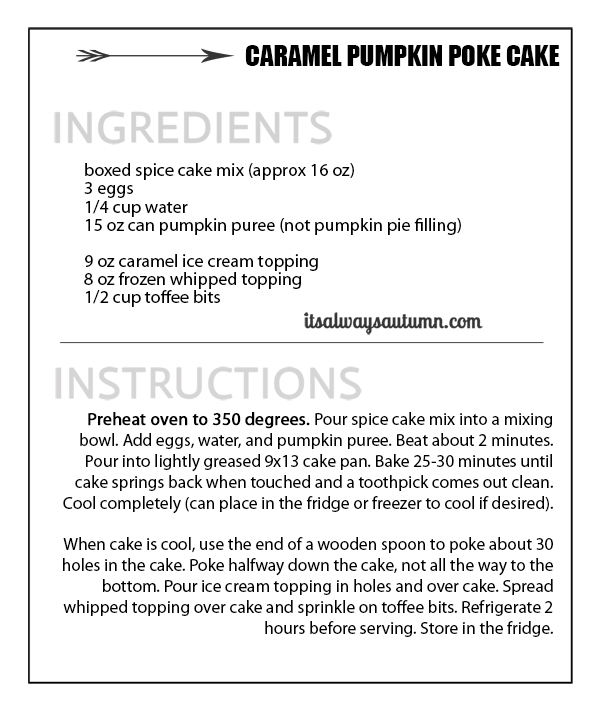 Here's a quick video that shows you how to make it: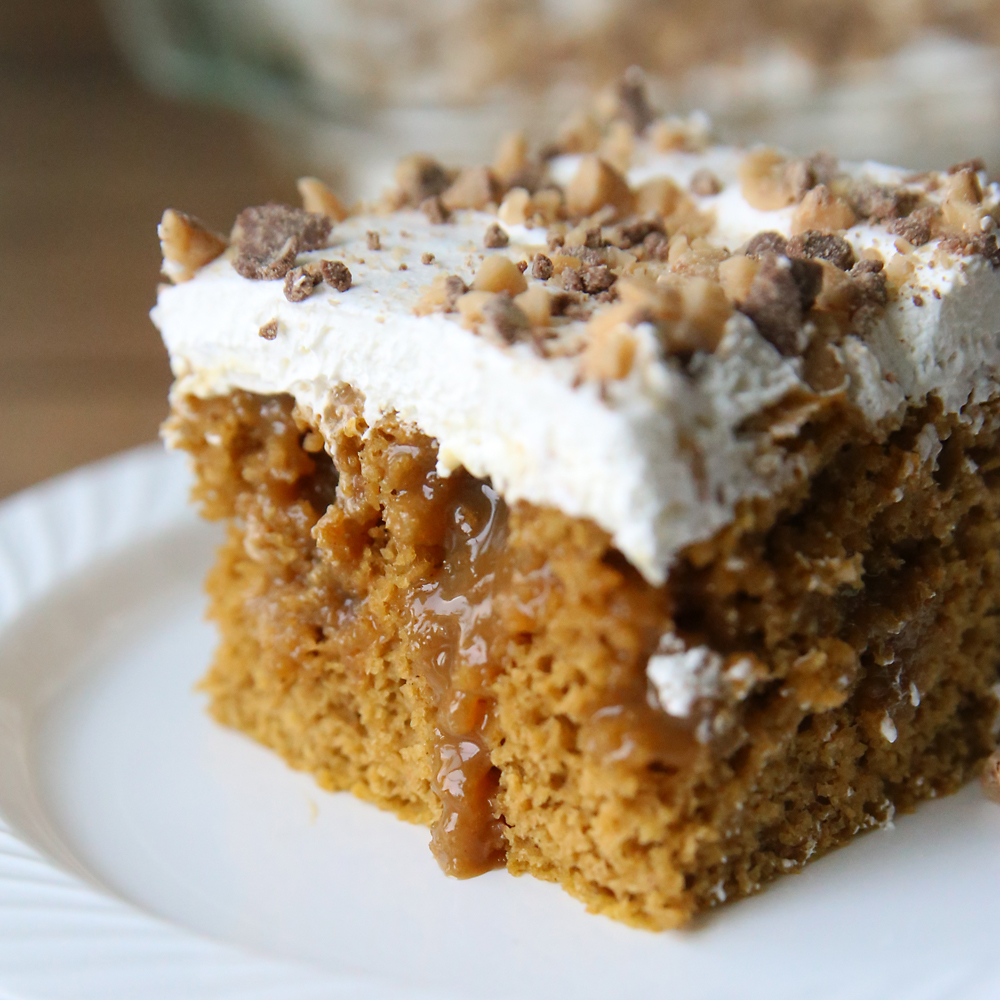 Looking for more pumpkin deliciousness? Try these:
Double chocolate swirl pumpkin bread
More easy cake recipes: