The 2016 version is now available here!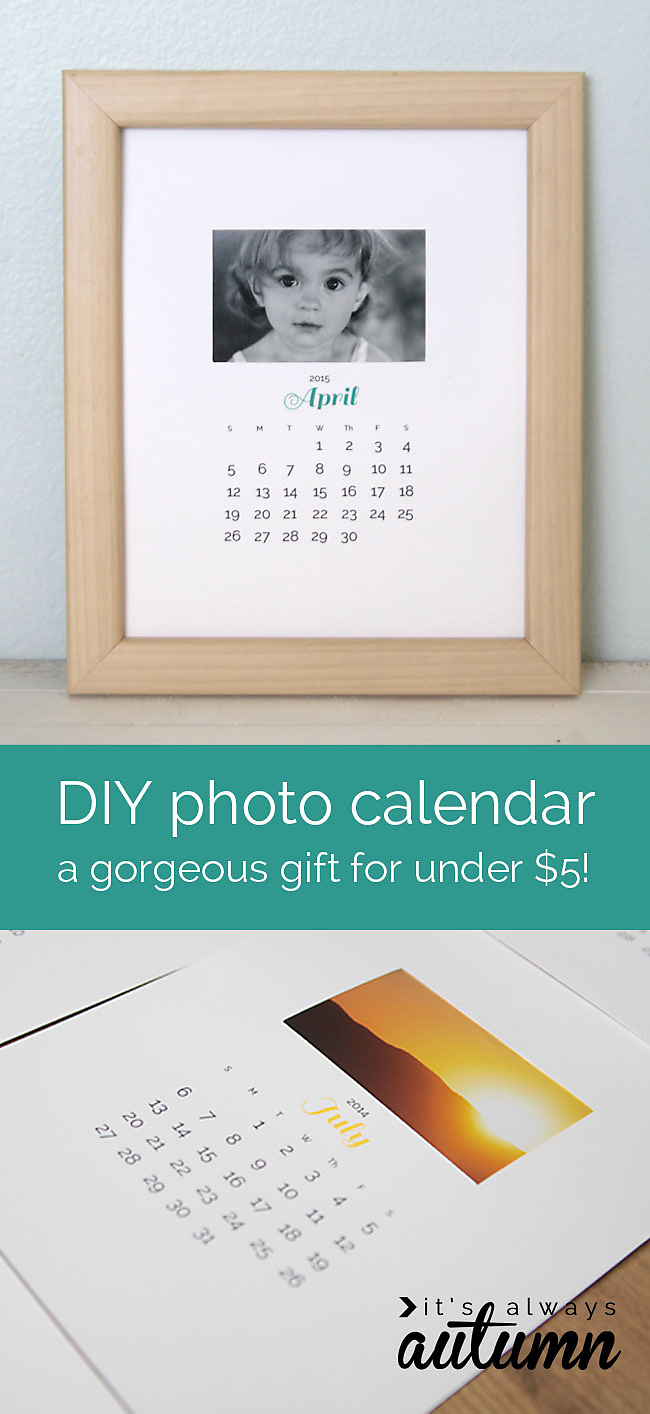 ***Before I start telling you about today's project, I want to make sure you know there's an amazing giveaway at the bottom of this post – you could win a new Microsoft Surface 2 tablet! Scroll all the way to the bottom to enter.***
Great gifts can be hard to come up with, especially when you're on a budget. This DIY framed photo calendar is super inexpensive – the whole thing only costs about $5 – and even better, it's crazy easy to put together (free printables!). Since you decide which photos to include, you can tailor the calendar to whomever you're making it for, ensuring it's a gift they'll absolutely love. This calendar would be PERFECT for Mother's Day or Father's Day, or for grandparents or even yourself! It looks great sitting on a desk or hung up on a wall – it's just a pretty piece of decor with a clean, classic feel.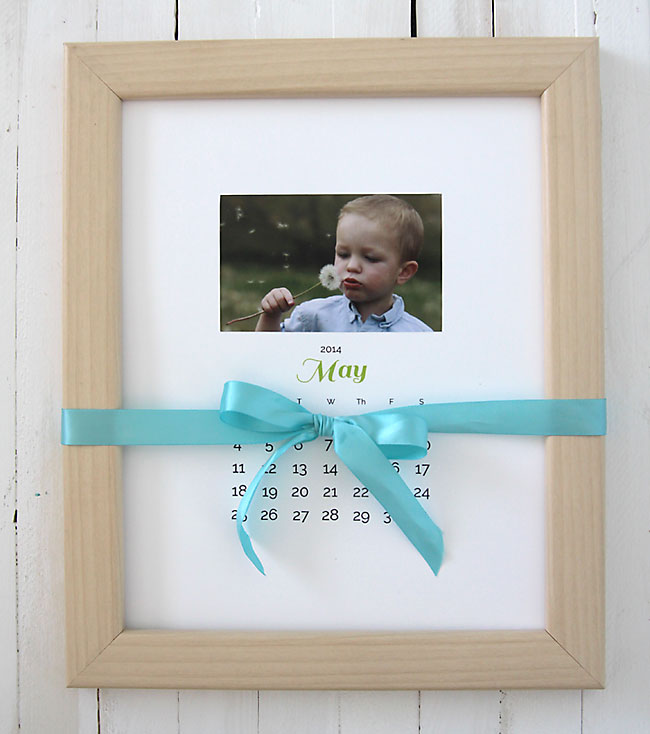 I created free printable PDF calendar pages, which are formatted to print on your home printer to keep costs down. There's just a small amount of color on each page, so they won't use up all your colored ink. All you have to do is print out a year's worth of calendar pages, add photos, and tie everything up together with an inexpensive 8×10 frame for a gorgeous gift in under an hour.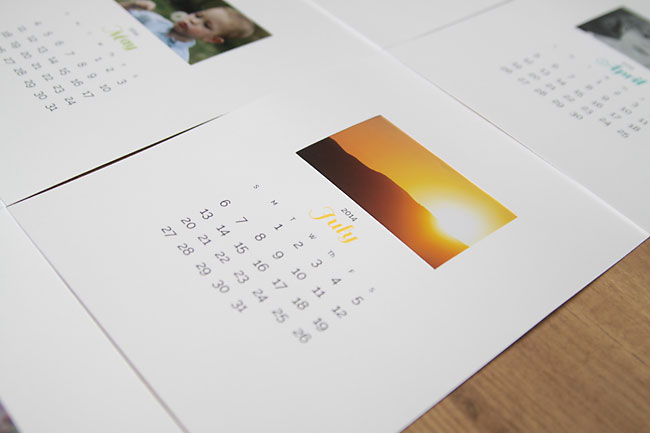 The calendar pages look great with color photos, black and white photos…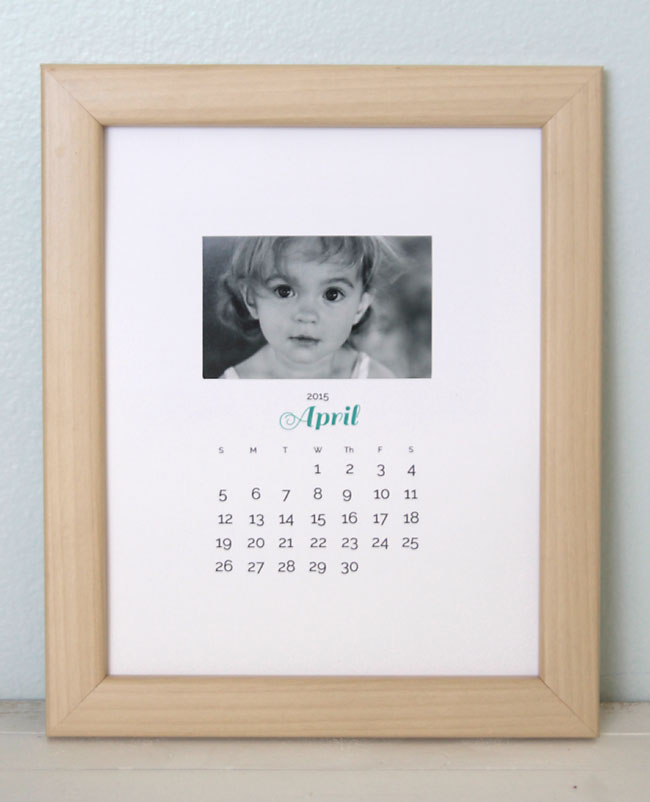 …photos of people, pictures of objects or landscapes…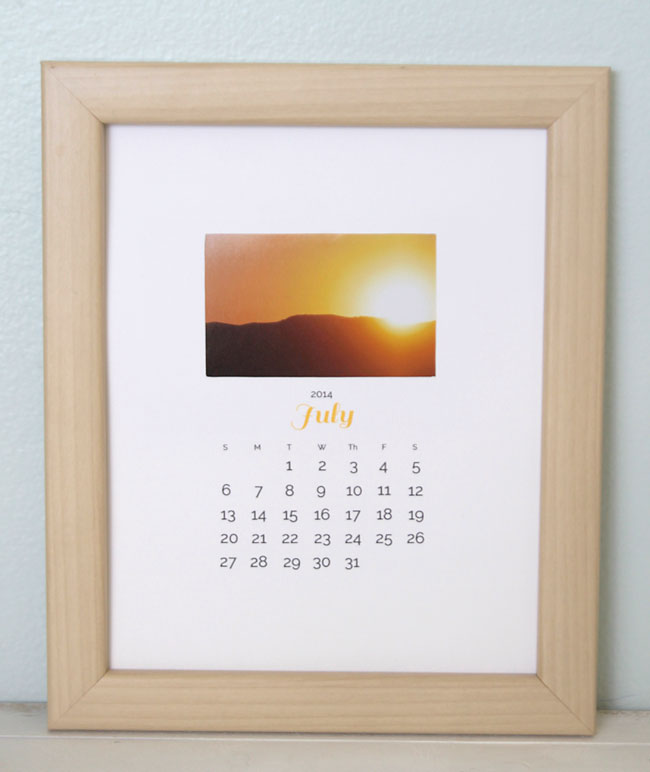 …or just about anything. Here's how easy this DIY photo calendar gift is to put together.
First, download and print out the months you'd like. You can download months May-Dec in 2014 by clicking here. You can download the entire year of 2015 by clicking here.
Make sure when you print that the scale is set to 100%. When your pages print out, the large box should be exactly 8×10 inches. As you can see below, there are two boxes on each page. Trim off the portion outside of the large box, and carefully trim away the portion inside the small box, which is your photo window.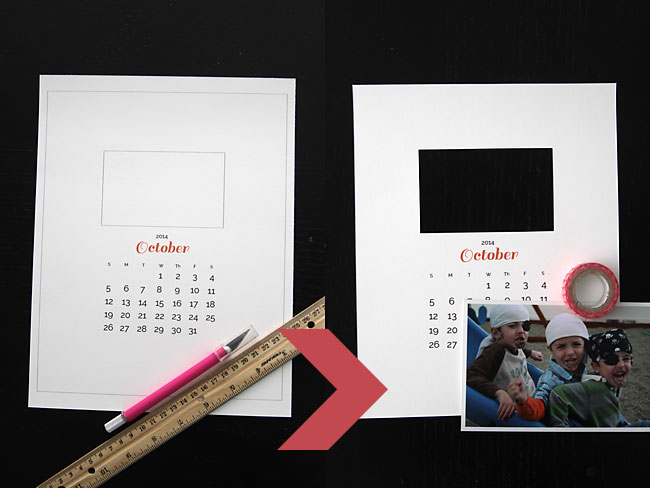 Use washi or masking tape to tape a photo behind the photo window. I used 4×6 prints for this. The actual dimensions of the photo window are 4.5 inches wide by 2.5 inches tall, meaning about 3/4 of an inch on all sides of the photo will not show through the window, so keep that in mind when you're choosing which photos to use. Place your completed calendar pages in an 8×10 frame, and you're done! The recipient can simply switch out the pages each month.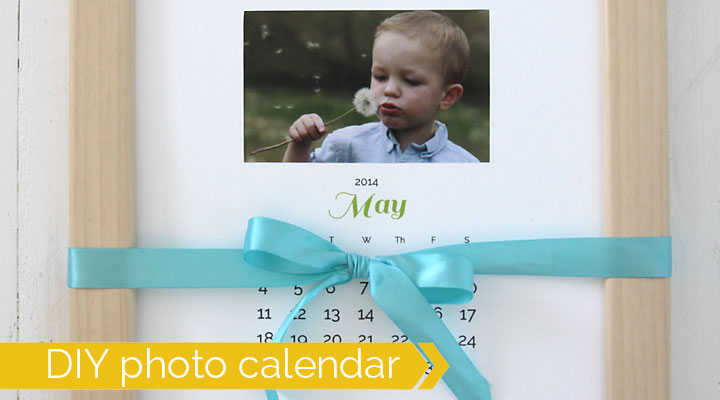 Now how about a gift for yourself? My friend Carrian over at Oh, Sweet Basil is celebrating her birthday with a slew of incredible giveaways – like a Kitchenaid, a new grill, and, you know, ONE THOUSAND DOLLARS. Today she's giving away this brand new Microsoft Surface 2 Tablet: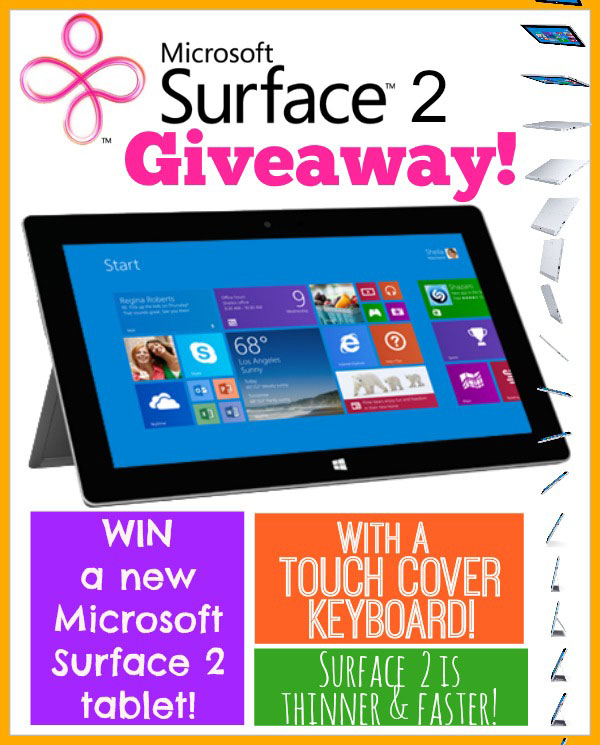 And we're all lucky enough to join in! Just use the rafflecopter widget above to enter. And hop on over to Oh, Sweet Basil to find out about all the other amazing stuff up for grabs!