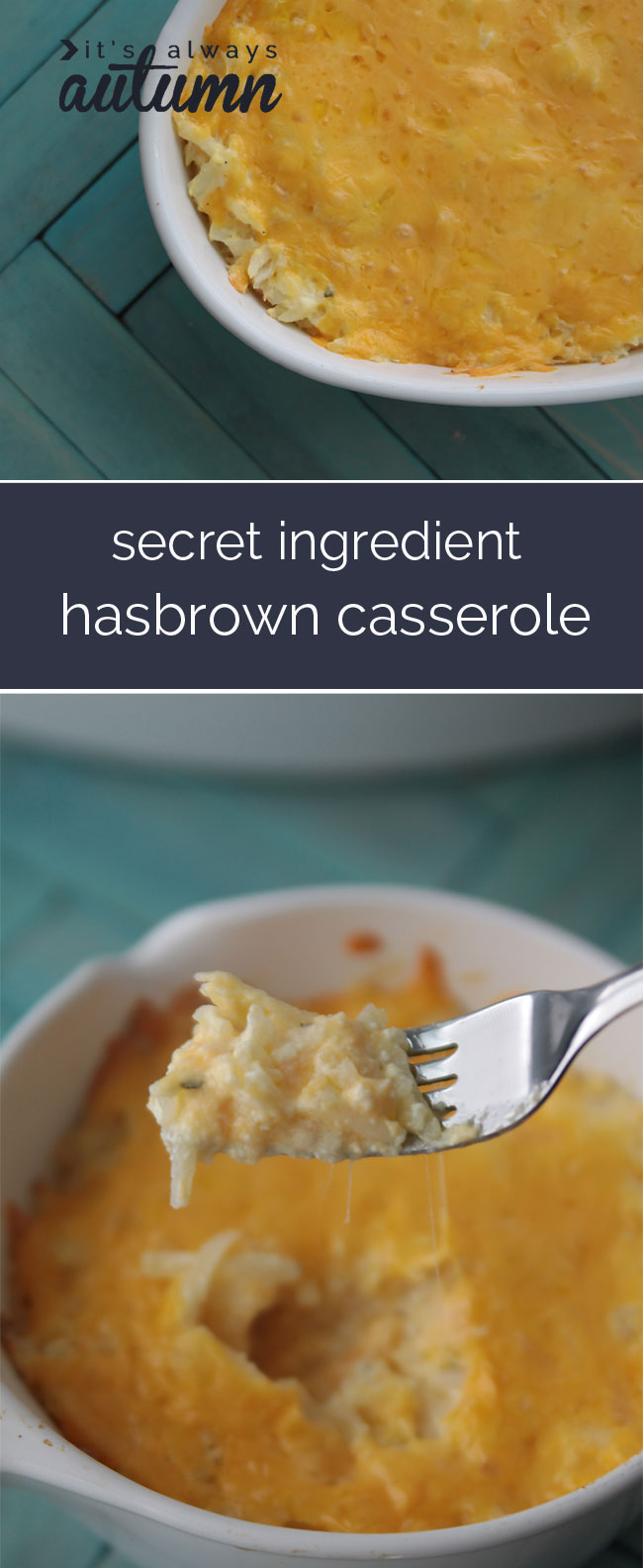 So, hashbrown casserole. One of those normal side dishes everyone likes, because it's good, easy, and goes especially well with ham, but no one's doing cartwheels over, 'cuz it's just plain old hash brown casserole, right? Well, not anymore. A few years ago at a church dinner I happened upon a hashbrown casserole that was SOOO much better than the rest of them – it just had so much flavor! I could tell there was definitely something extra in this casserole, but for the life of me I couldn't tell what it was. So I searched until I found the person who had brought it and demanded to know her secret. Anyone have a guess? She said she always adds half a packet of Hidden Valley dry ranch dressing seasoning mix. That was it. So simple, but such a big improvement. I've made my cheesy hashbrown casserole with dry ranch seasoning in it ever since – except for one time a few months ago when I forgot it and we all spent dinner wondering why the potatoes tasted so bland.
I was a little uncertain the first time I made them – I certainly didn't want my potatoes to taste like ranch dressing after all – but the dressing flavor isn't strong enough to be easily identifiable. It just perks everything up and makes the casserole totally delicious. (By the way, here in Utah it's called funeral potatoes because of it's ubiquitous presence at funeral luncheons. Anyone else call it that or is that just a Utah thing?)
Here's the recipe I use for cheesy hashbrown casserole (click here to download it):
Now, this recipe may be a little different than the one you're used to – I like my casserole on the thick side (as opposed to runnier) so I use less canned soup than others and I don't melt a whole stick of butter into it like some do. But if you have a recipe you like you certainly can stick with it – just add the ranch! (If your recipe calls for salt you'll want to omit or substantially decrease it.) The one other difference between the recipe I use and standard hashbrown casserole recipes is that I don't like the crunched up crackers on top – I leave those off and sprinkle extra cheese on top instead for another flavor boost. But again, use the recipe you like best and just give it a try with ranch dressing mix – I promise you'll love it!
NOTE: each packet of dry ranch dressing mix contains about 3 tablespoons of powder. I use 2 tablespoons per pan of potatoes, but you could also use 1.5 tablespoons so you have enough left for your next pan of potatoes.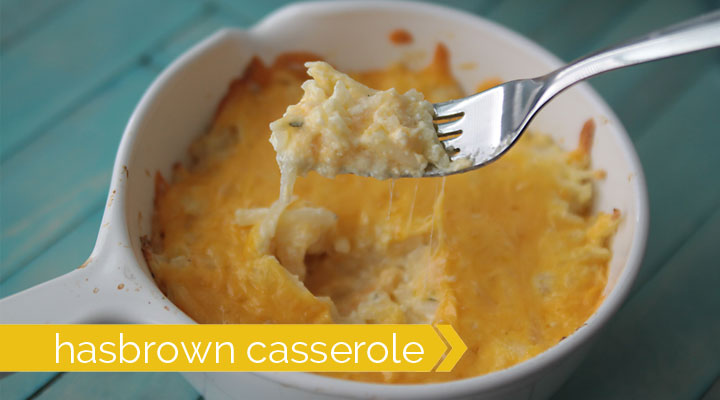 And before I go, I just have to say how excited I am to be moving on to the last round in Project Run & Play! Thank you so much for your votes last week! I actually thought I was getting kicked off because I was behind in the reader's poll, but the judges scores saved me so I get to show my last look on Tuesday – be sure to check back!