Anyone else think it's funny that the internet officially goes CRAZY over pumpkin spice this time every year? It's like it's this magical substance that only exists in the fall, which we all know is ridiculous. True, it is a scientific fact that no one actually craves pumpkin during the first eight months of the year, but really, can't we all just settle down a little about the whole pumpkin spice thing?
No? Ok, good, because I just made pumpkin pie cinnamon rolls. Heavens, these are yummy.

Yep, that's right, cinnamon rolls stuffed with pumpkin pie filling. It's good stuff.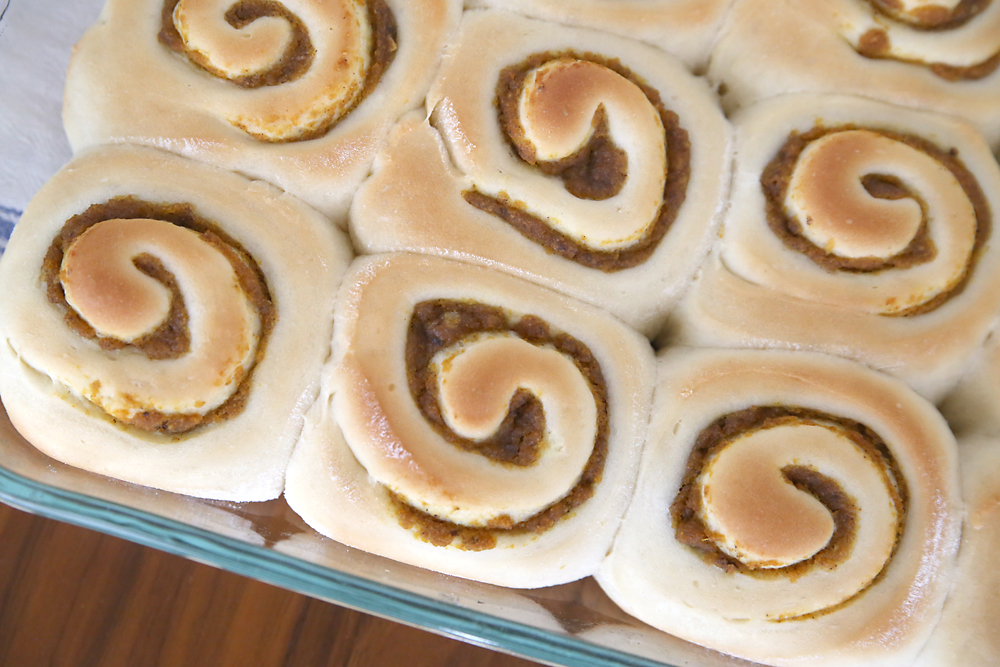 And it makes your house smell amazing!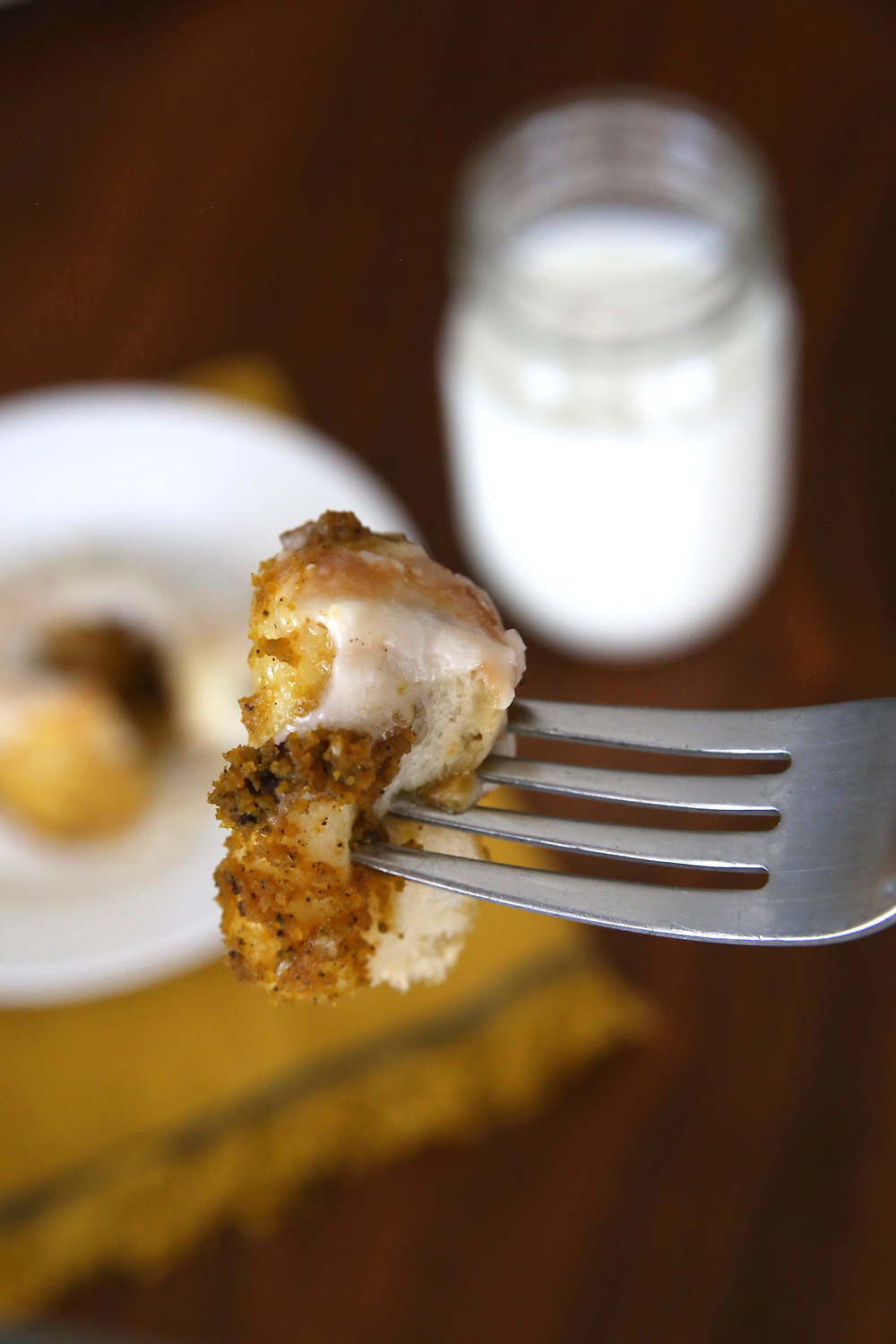 I don't mean to brag, but my raspberry rolls are kind of famous around these parts. Mostly because they're absolutely smothered in cream cheese frosting, and who doesn't like that? For this pumpkin pie cinnamon roll recipe, I added maple flavoring to the classic cream cheese frosting to make it even more delish. The recipe makes a generous amount of frosting. I didn't even put half the frosting on the rolls in these photos because if I had you'd never be able to tell what they were. Suffice it to say, if you like frosting, or maple, or pumpkin spice, you'll be in heaven.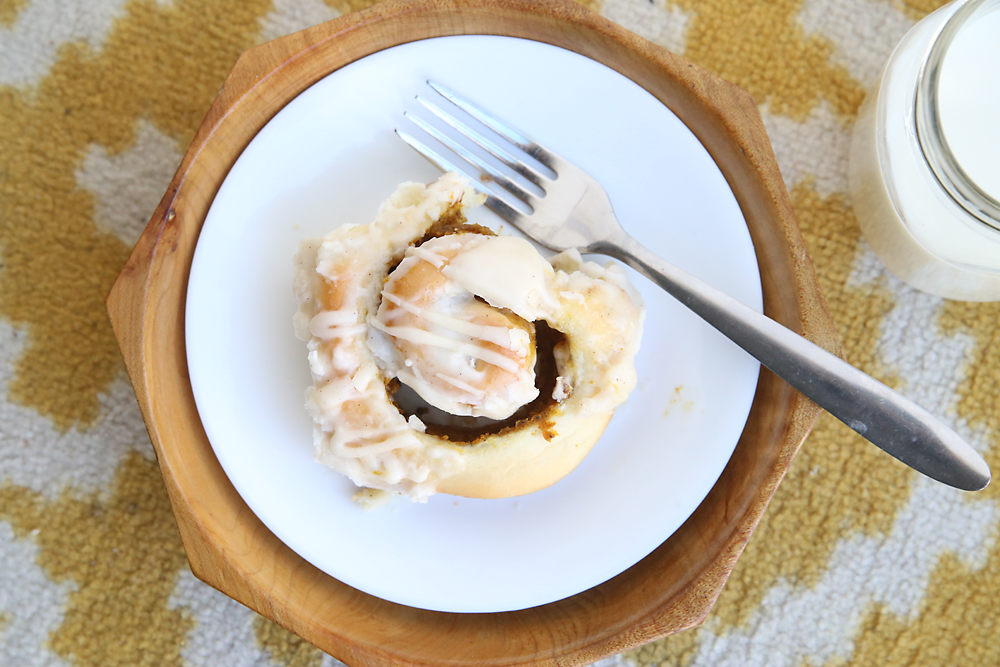 To make these rolls, you want to start with your favorite bread dough OR my favorite bread dough, which you'll find here. My recipe uses 3.25 cups of flour, so if you want to use your own recipe make sure it's about the same size. Mix the bread dough as directed and let it go through the first rise (next week I'll have a video up showing exactly how to do this!)
Since cinnamon rolls can be a little intimidating, I've made a video that walks you through all the next steps: how to shape the dough, bake the rolls, make the frosting, etc.
And here's the recipe. You can get a printable version by clicking here.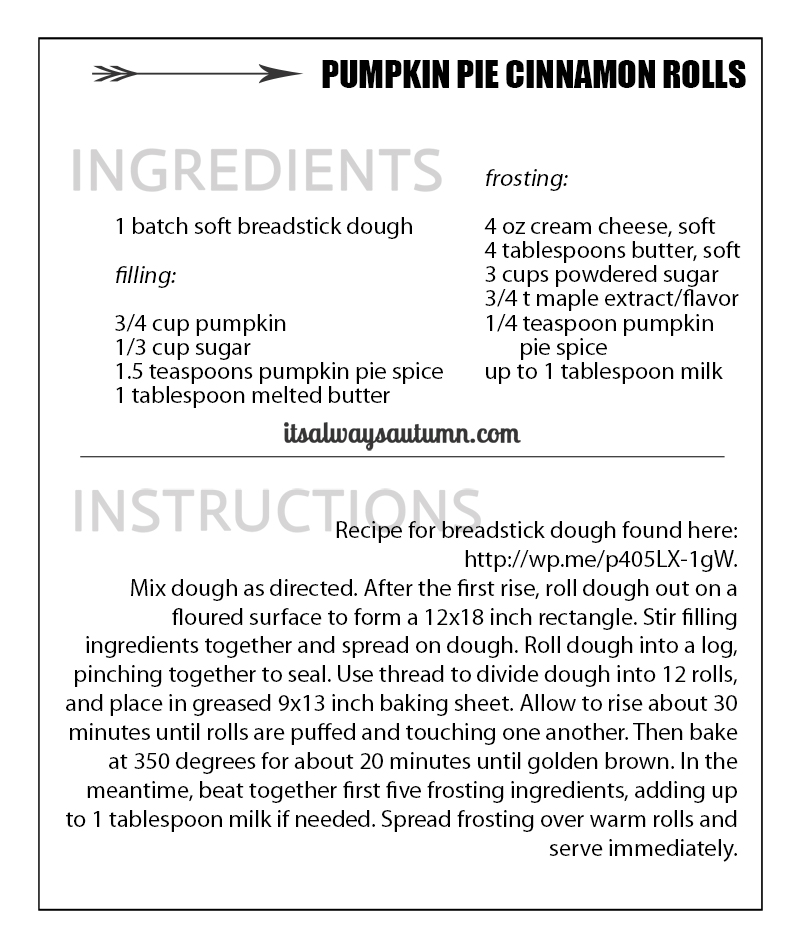 I hope you guys enjoy this recipe, and happy pumpkin spice season!