Have you tried no churn ice cream yet? It's easy homemade ice cream that only takes a few ingredients and doesn't even require an ice cream machine. I've seen no churn recipes all over the place and I'll admit, I was pretty darn skeptical – churning is kind of a vital part of making ice cream. But I finally caved and gave it a try, and it's actually really good!

When I was a kid and we had cake and ice cream, I always loved mixing it up together into a terrible looking but amazing tasting mush. I was feeling a little nostalgic, so I decided to make up a batch of ice cream with cake crumbles already mixed in. And since it's almost The Fourth of July, I used red and blue cake for an easy holiday dessert.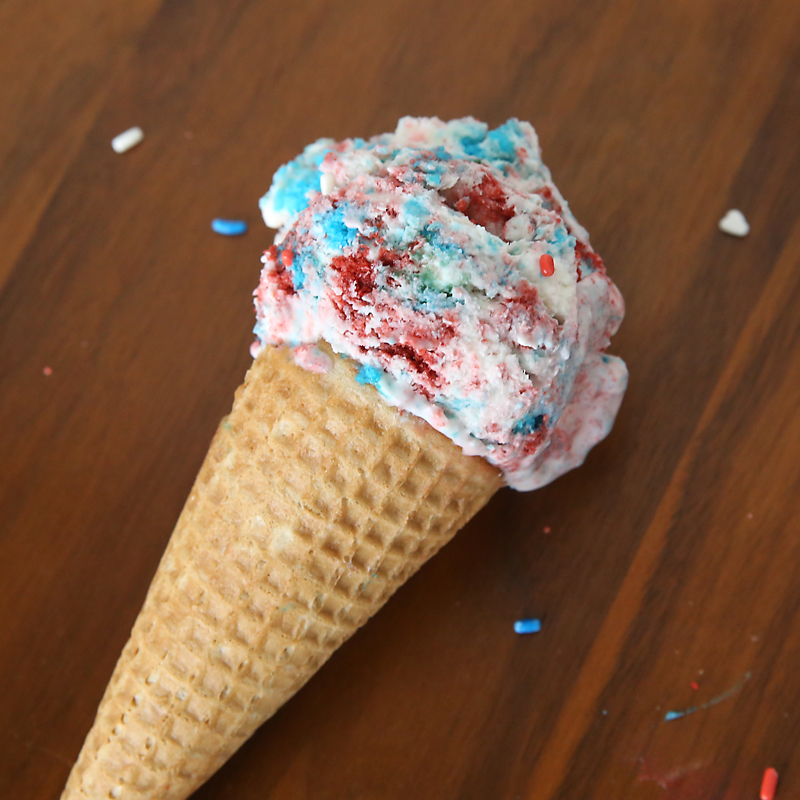 It turned out delicious!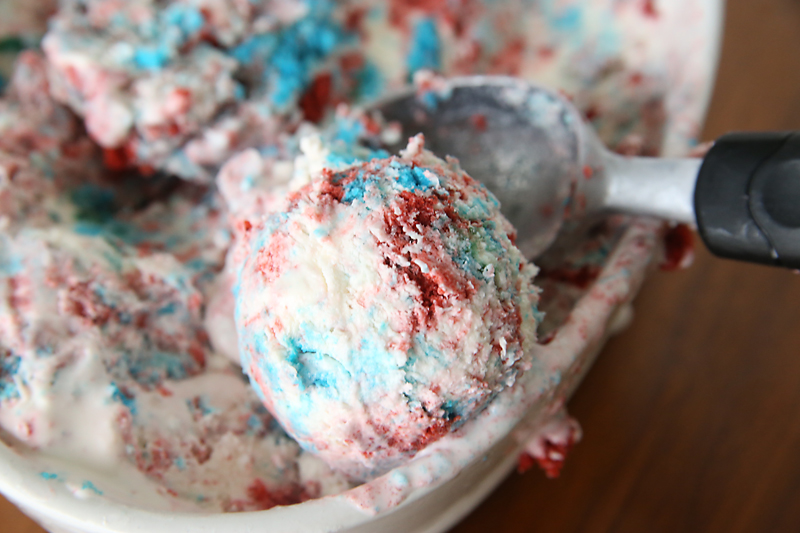 If you've never made no-churn ice cream before, be prepared for the easiest recipe ever. It's basically just whipping cream and sweetened condensed milk, plus whatever flavorings you want.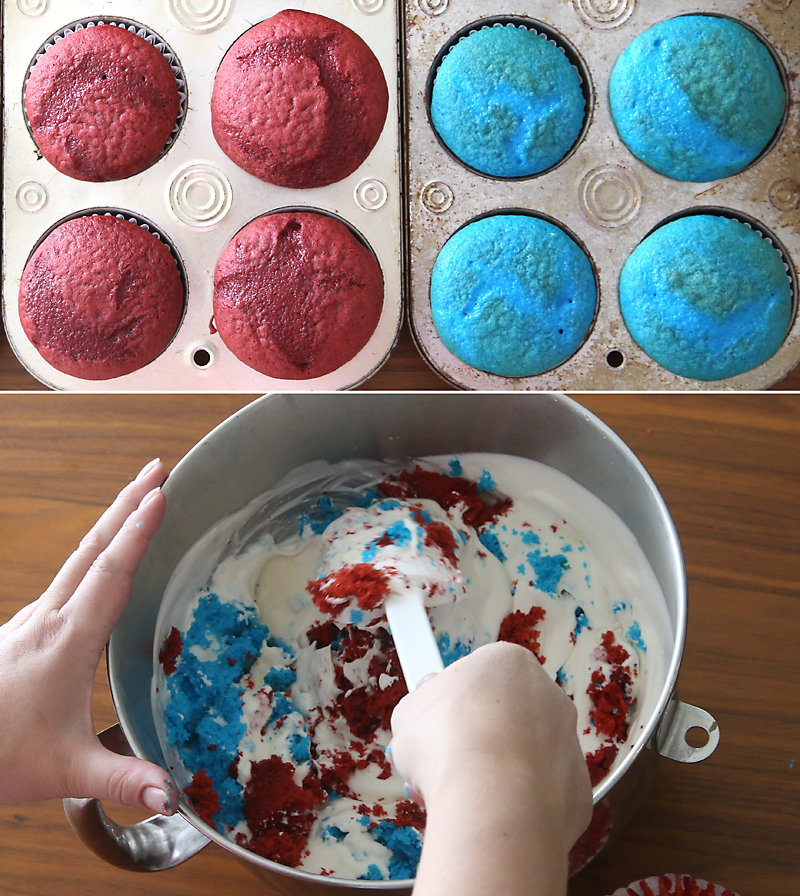 You whip the cream to stiff peaks, then gently stir in everything else. Pour it out into a shallow container, cover, and freeze until firm.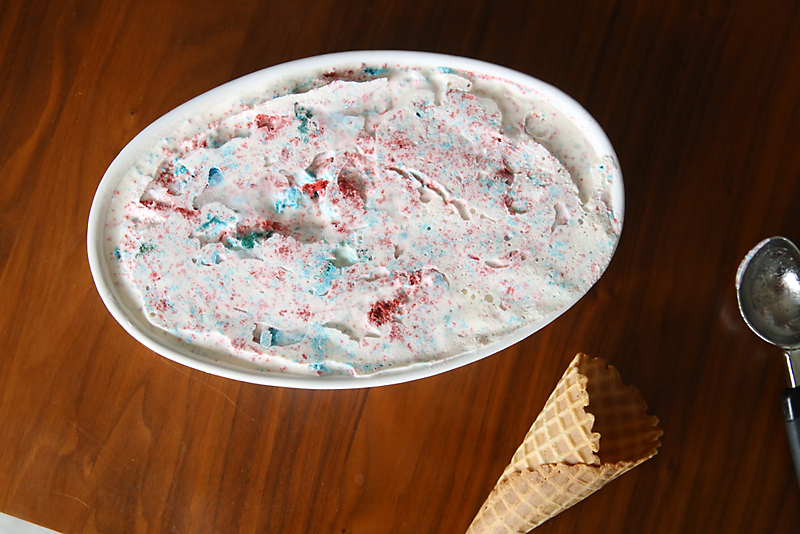 The sweetened condensed milk keeps the mixture from getting icy, even without churning.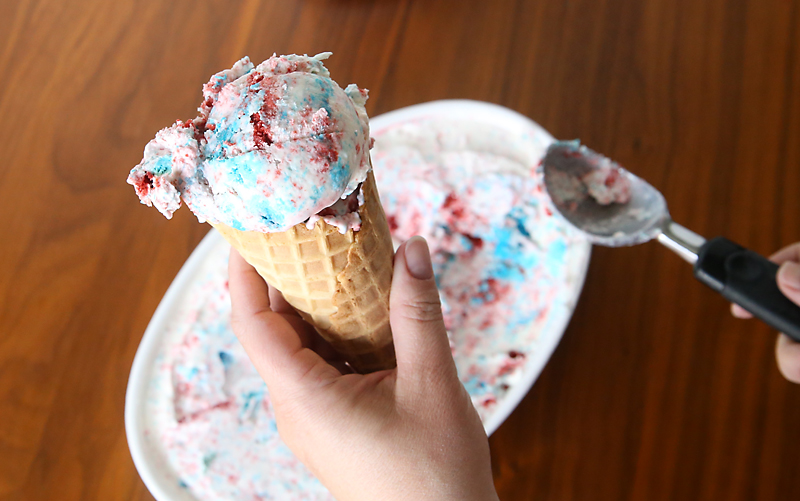 You can download the free printable recipe card by clicking here.