'Tis the season for weddings, right? Well today I have a fun DIY wedding gift idea for you. If you can get your hands on a digital photo of the happy couple, you can turn that photo into a painting using Adobe Photoshop Elements. It's really easy to do, and you can print it out at home on watercolor paper, frame it, and have a gorgeous, one-of-a-kind gift. (And hey, this obviously works with other types of photos, so you could make a gift for anyone using this technique, even yourself!)

Wouldn't you love to do this with one of your favorite photos?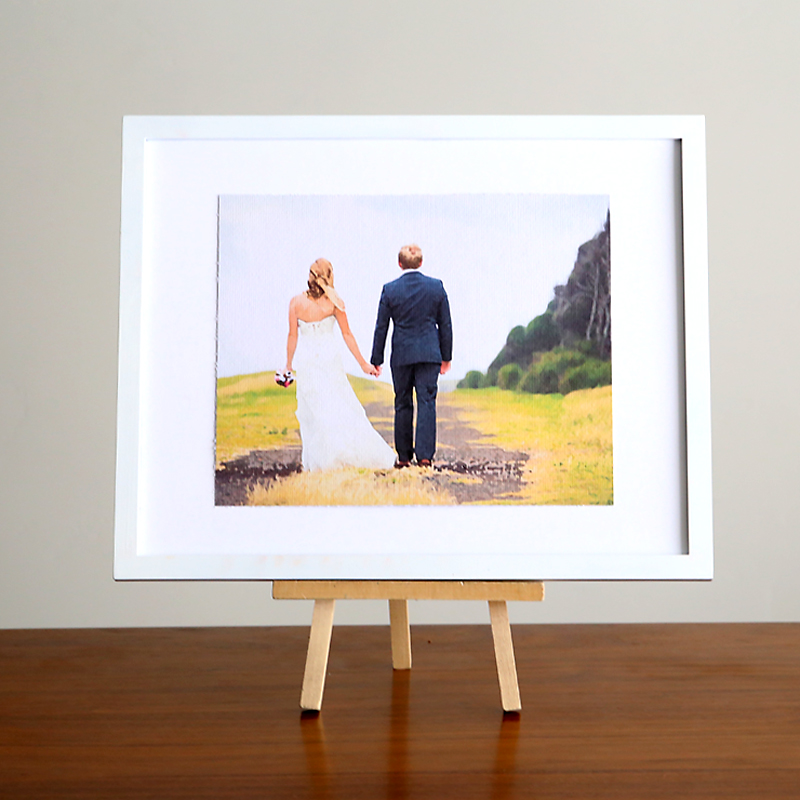 I love the finished effect. Here's a before/after of the editing process: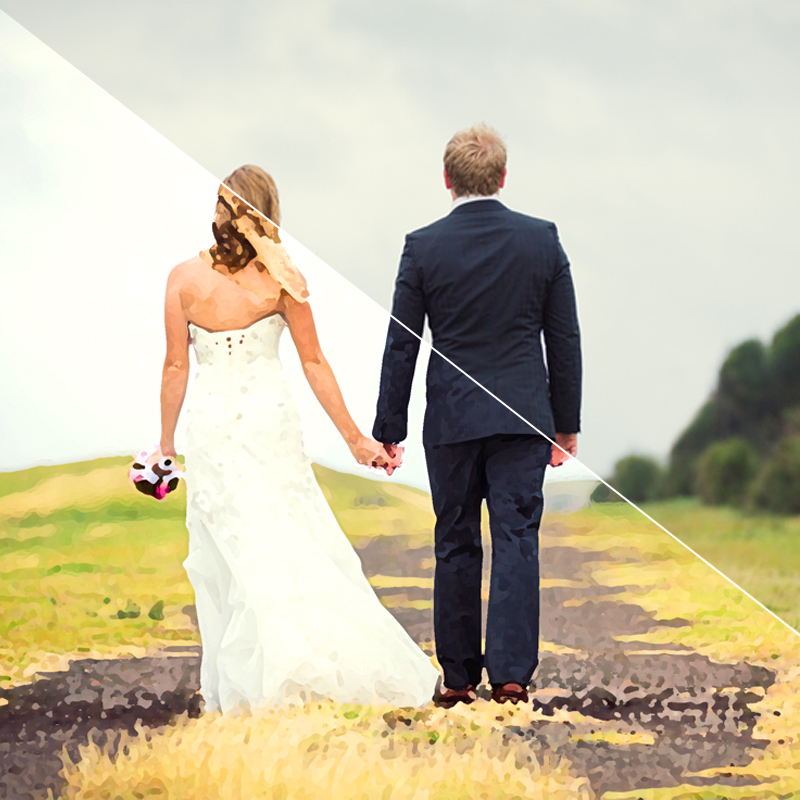 (before photo © Can Stock Photo Inc. / [EpicStockMedia])
And then this is how it looks when it's printed on watercolor paper: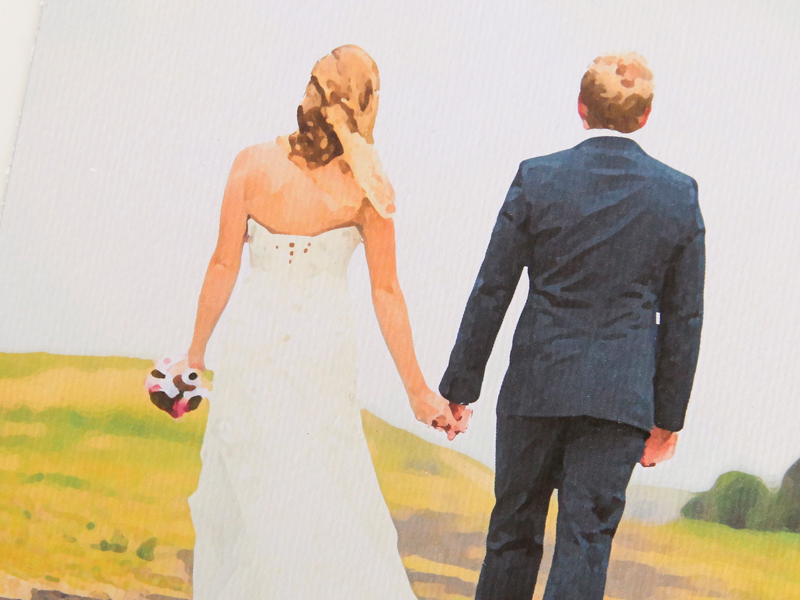 The easiest way to turn a photo into a painting is to use Adobe Photoshop Elements. I LOVE Photoshop Elements and am always amazed at how many cool things it can help you do to your photos. Thank you to Adobe for sponsoring this post!
Click here for more DIY photo craft ideas
How to turn a photo into a painting
Watch this video to learn how easy it is to transform a photo into a painting:
Once you've completed the edits, you can print the new photo at home on watercolor paper. This is the paper I use – I ordered it from Amazon for $6, and it's the same paper the kids have been using to paint their personalized coloring pages.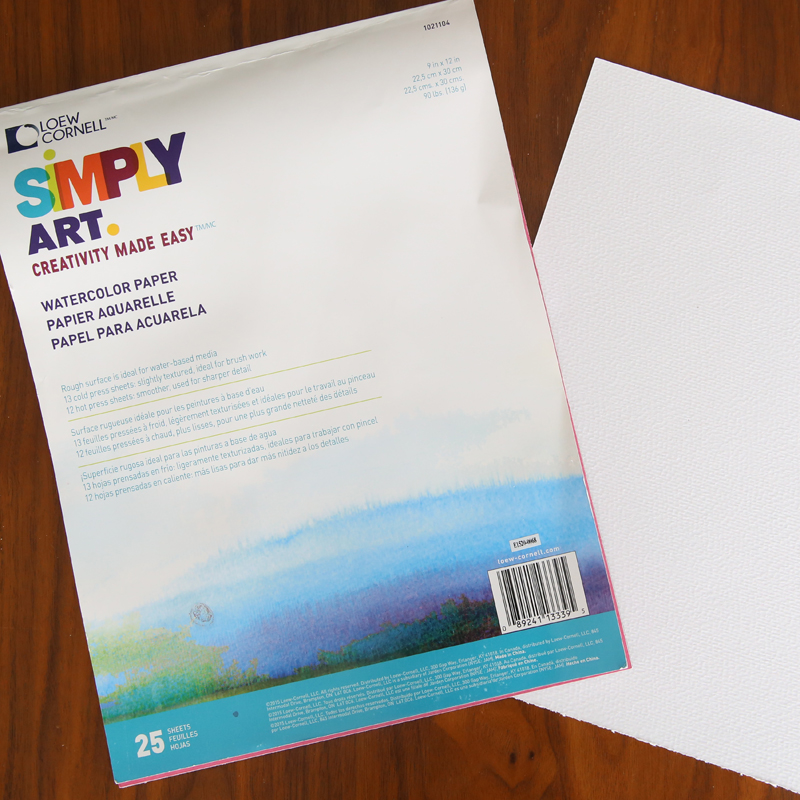 Here's another before/after using the same technique: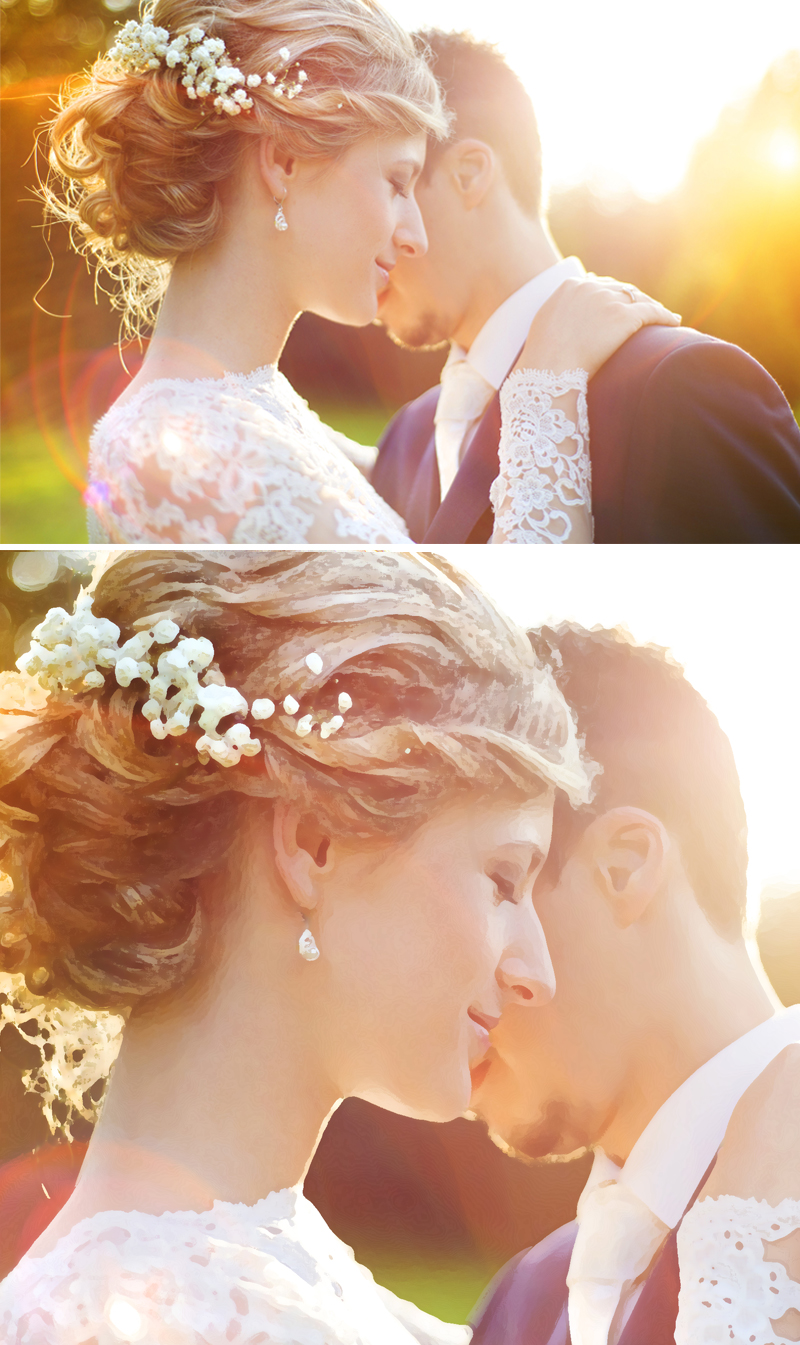 (before photo © Can Stock Photo Inc. / [halfpoint])
And here's what that one looks like printed on watercolor paper: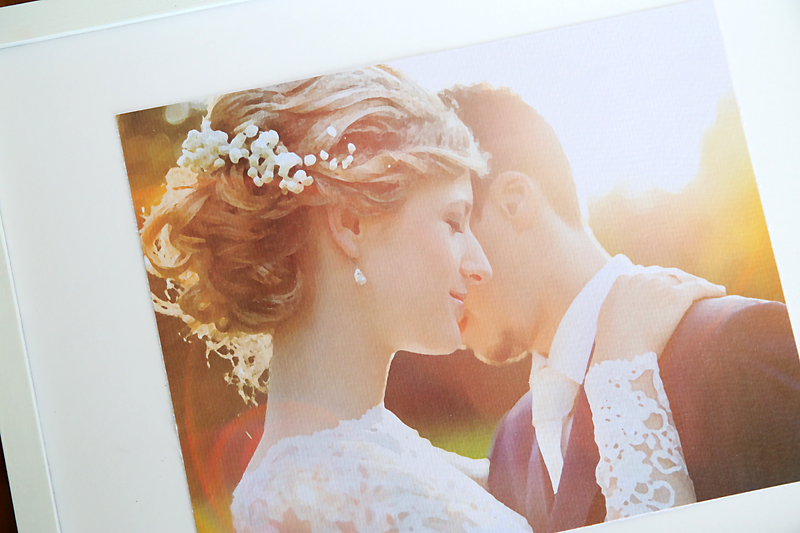 This technique works really beautifully on scenic photos and pictures of flowers, trees, etc.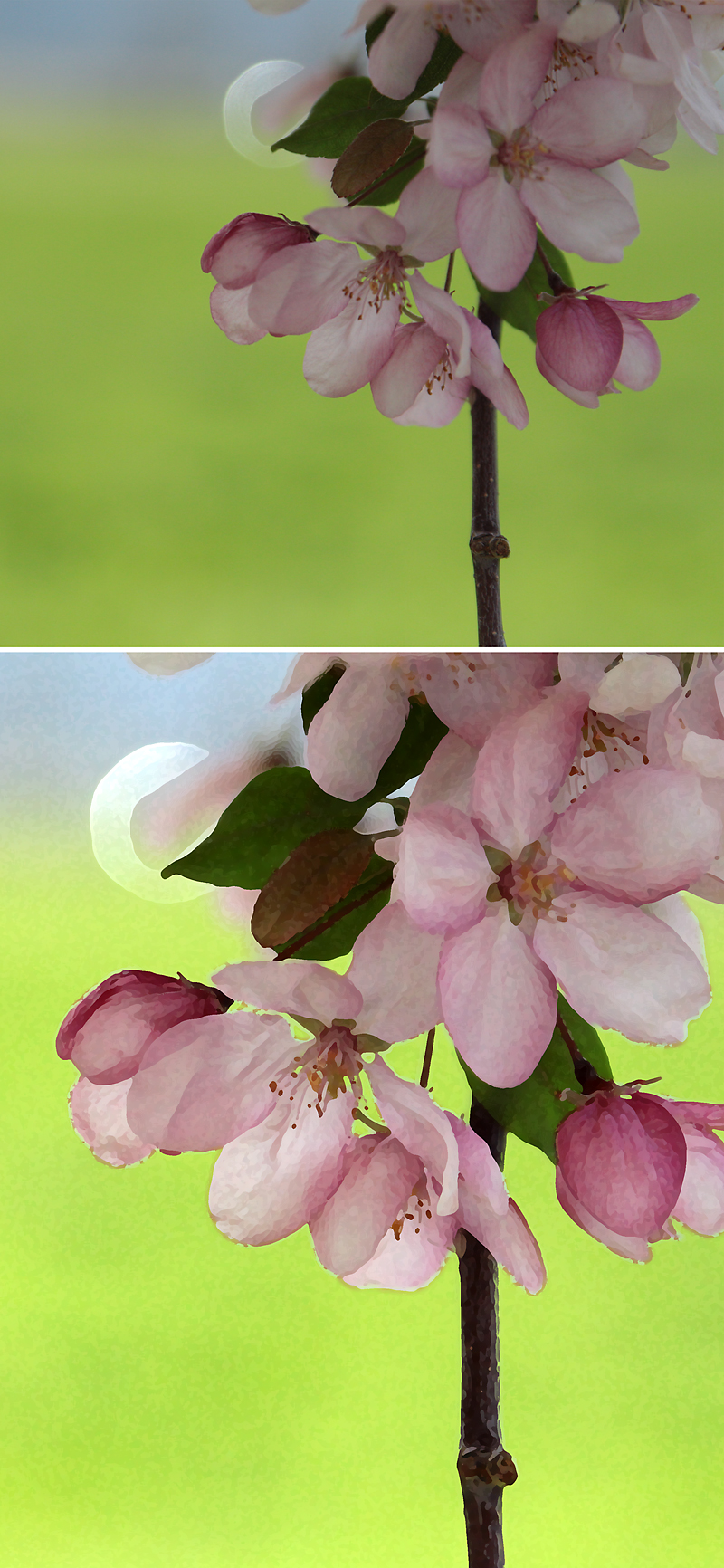 You can even use this technique to transform a photo of your first home for a sweet (and cheap!) anniversary gift.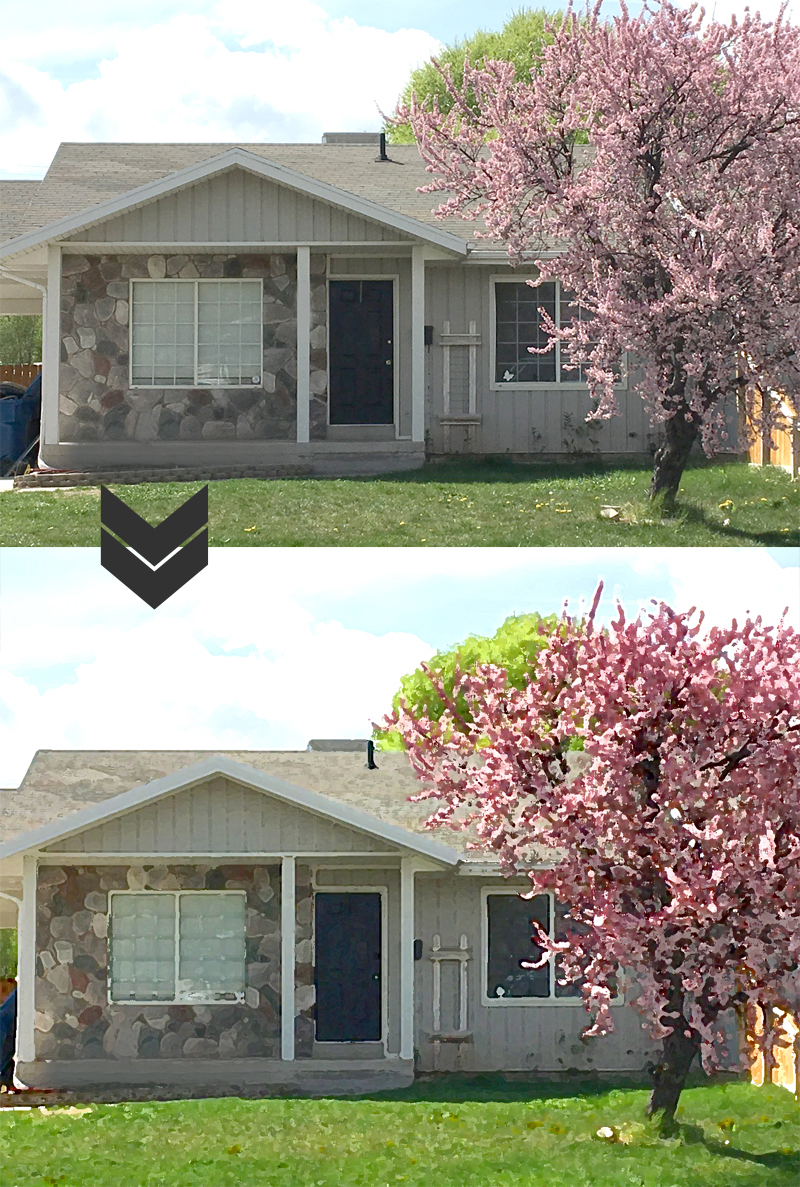 If you don't want to print the edited photo at home, or if you want to print it larger, you can certainly just save the file as a .jpg and order a print from any photo processor.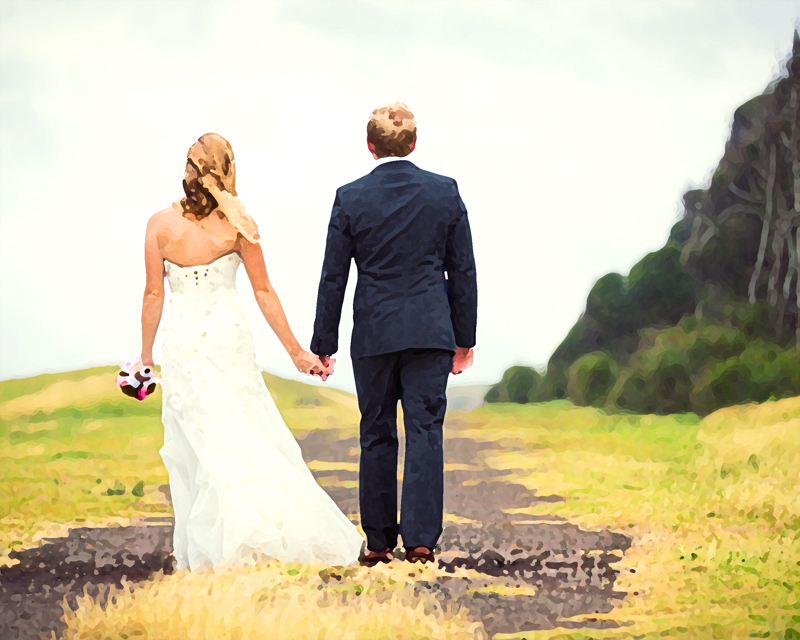 Either way, it's a fun and easy way to transform your photos, and make a really inexpensive handmade gift!