Around here springtime means one thing: lemon cookies. Ok, not really, because we'd never had lemon cookies until a few days ago. But springtime (or almost spring) is as good a time as any for pretty yellow cookies that mix up in mere minutes thanks to the not-so-secret ingredient: a boxed lemon cake mix.
We've made plenty of different cookies using cake mixes in the past, but always with chocolate cake mixes because . . . if you have the choice, why would you NOT pick chocolate? Well, my husband tells me that due to my extreme fondness for the cacao bean in all it's glorious varieties, I'm missing out on the whole gamut of fruit based treats, like key lime pie and raspberry oat bars and all kinds of lemony goodness. So, in an attempt branch out a bit (without spending too much time on a non-chocolate venture) I made one of my favorite cake mix cookie recipes with a lemon mix. And, well, yum.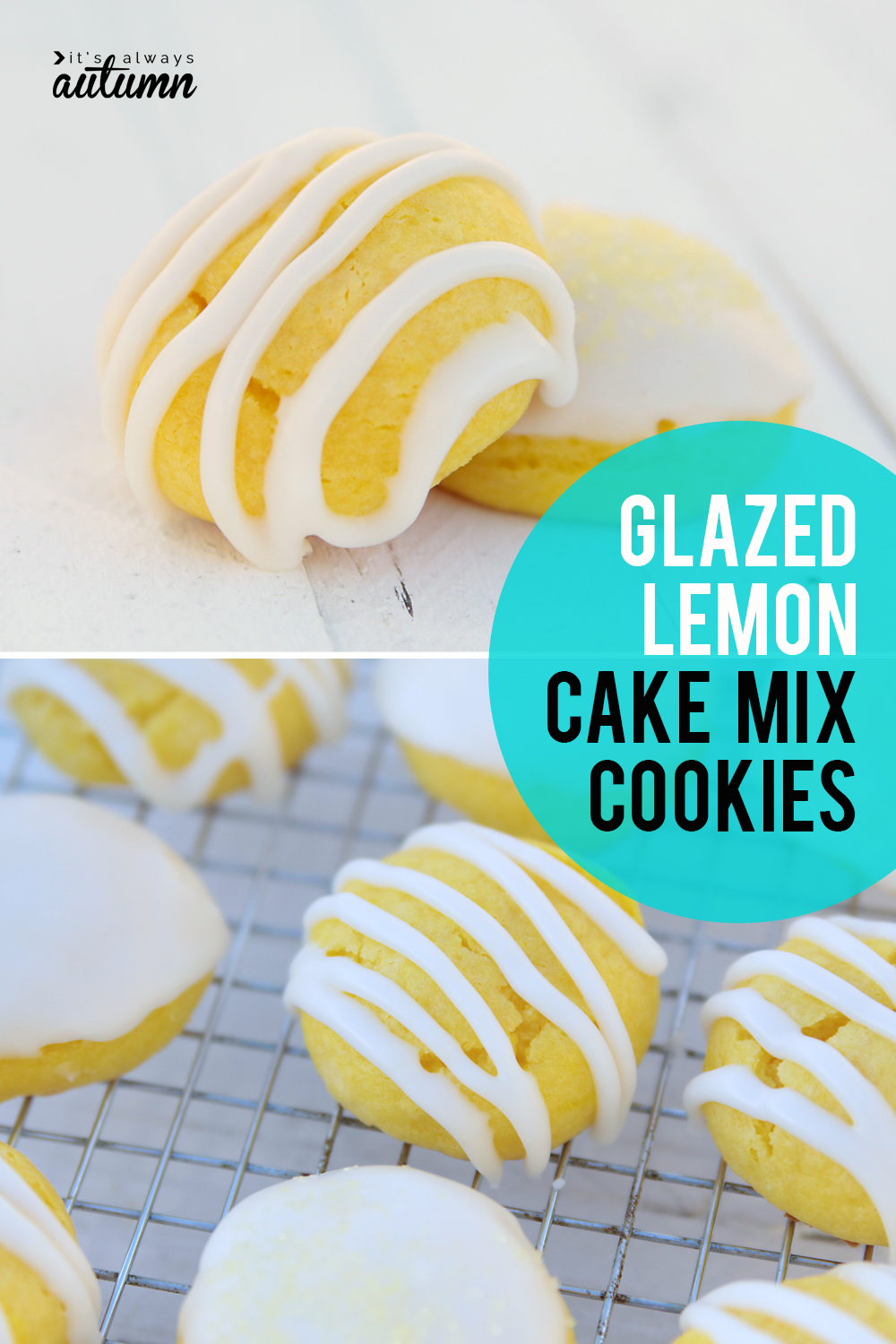 This easy recipe mixes cream cheese into the cake mix (as well as the other usual suspects: egg, butter, and vanilla) which gives the cookies a super soft, melt-in-your-mouth texture. Add a simple powdered sugar glaze, and you have a pretty treat that's really quite delicious. (Better than chocolate? Maybe not. But pretty good nonetheless.)
MY LATEST VIDEOS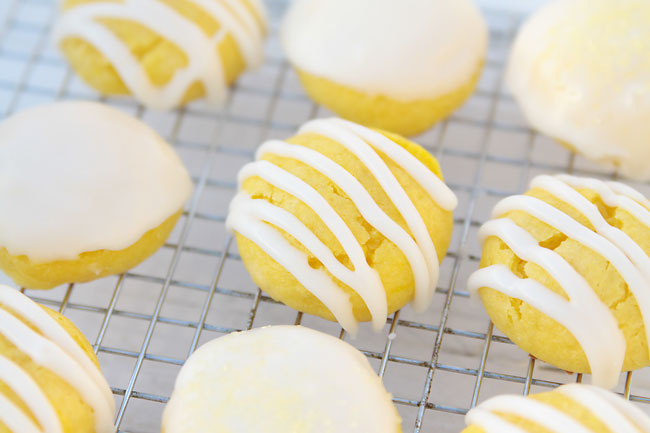 You'll find a printable recipe card at the end of the post, but here are a few extra tips. You'll need to mix up the dough and then chill it for a few hours or else it will be too sticky to handle. I know, chilling dough = totally lame. But it'll be worth it, I promise. Once the dough is cold, grease up the palms of your hands with a little nonstick spray and roll the dough into ping pong sized balls, then place on a lightly greased cookie sheet.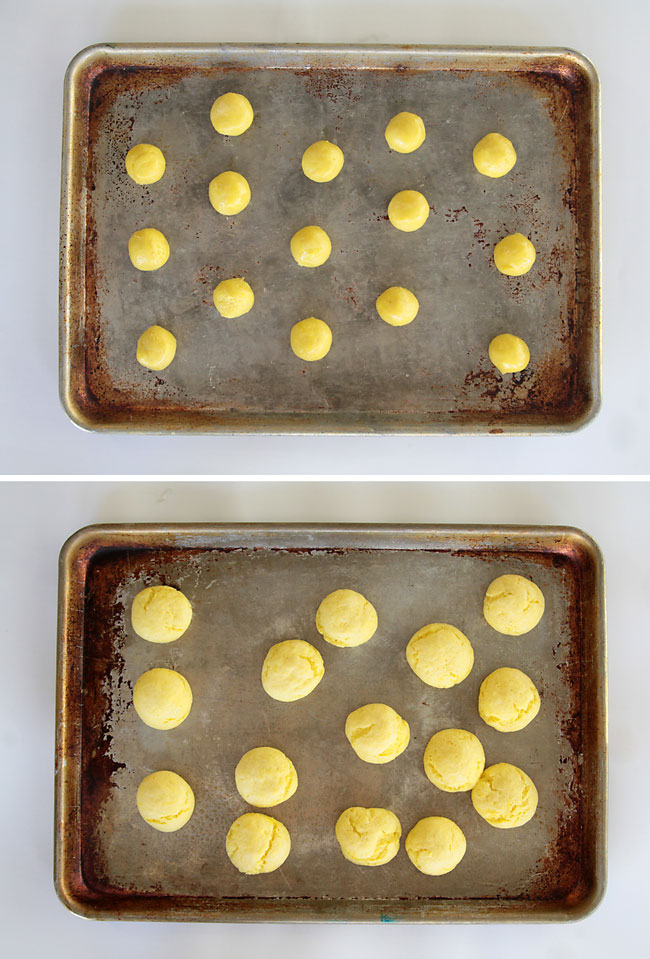 You're going to bake 9-11 minutes at 350 degrees, until the cookies are puffed and cracked on the top. Here's where you have a decision to make: if you bake the cookies a smidgeon long, say 10-11 minutes, they will stay nicely puffed even when they cool and they'll look very pretty. If you choose a slightly shorter bake time, like 9 minutes total, they'll flatten a bit as they cool, giving them  a "fudgy" texture, which I think tastes wonderful, but they won't be quite as pretty. Your choice.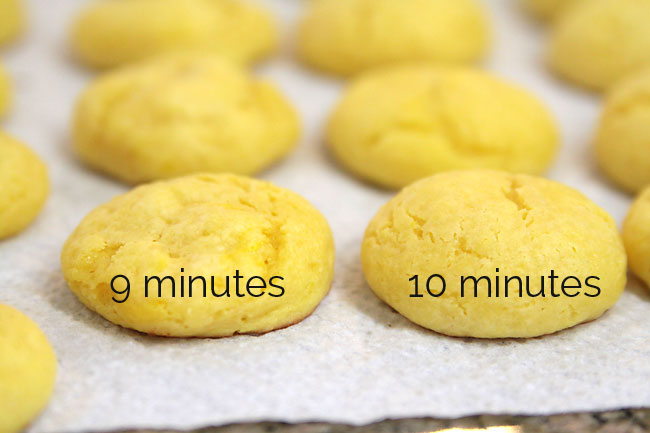 The cookies are good plain, but much better with a simple glaze made from butter, powdered sugar, milk, and vanilla. I like to dip the cookies in the glaze so they're completely covered, then set them on a cooling rack until the glaze firms up (you can throw the rack of cookies in the freezer if you want the glaze to set up quickly).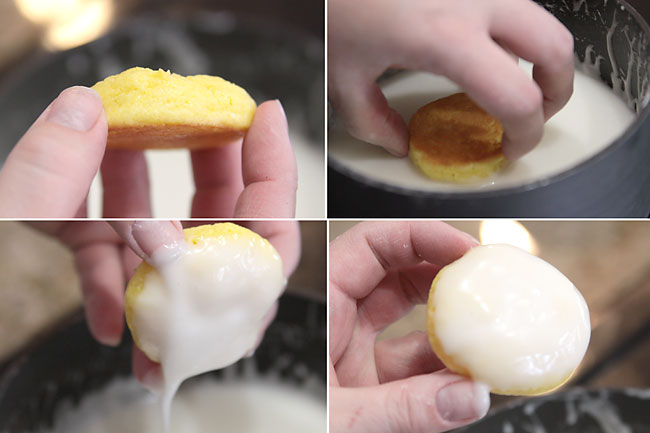 Alternately, you can make the glaze slightly thicker, spoon it into a ziplock bag, snip off a corner and "pipe" the glaze onto the cookies. Looks prettier, but you get slightly less glaze in each bite. Again, you decide 🙂
I always forget to put a yield on my recipe cards, but this recipe makes 36 heavenly lemon cookies. Enjoy!
Click here to download the recipe card in printable format.
Want more cookie recipes? Try these:
Never flat chocolate chip cookies
Mom's sugar cookies + the best sugar cookie cream cheese frosting
Chocolate mint truffle gooey cookies
Easy double chocolate cake mix cookies