In today's post: Been coloring hard boiled eggs and need to use them up? Make creamed eggs on toast, an easy comfort food recipe!
Growing up, we had creamed eggs and toast (aka goldenrod) for breakfast every Easter morning. Since there were six of us kids, we dyed LOTS of eggs for Easter, and this recipe is a great way to use them up. It's a simple recipe that's easy to throw together using just a few basic ingredients. This is old fashioned comfort food!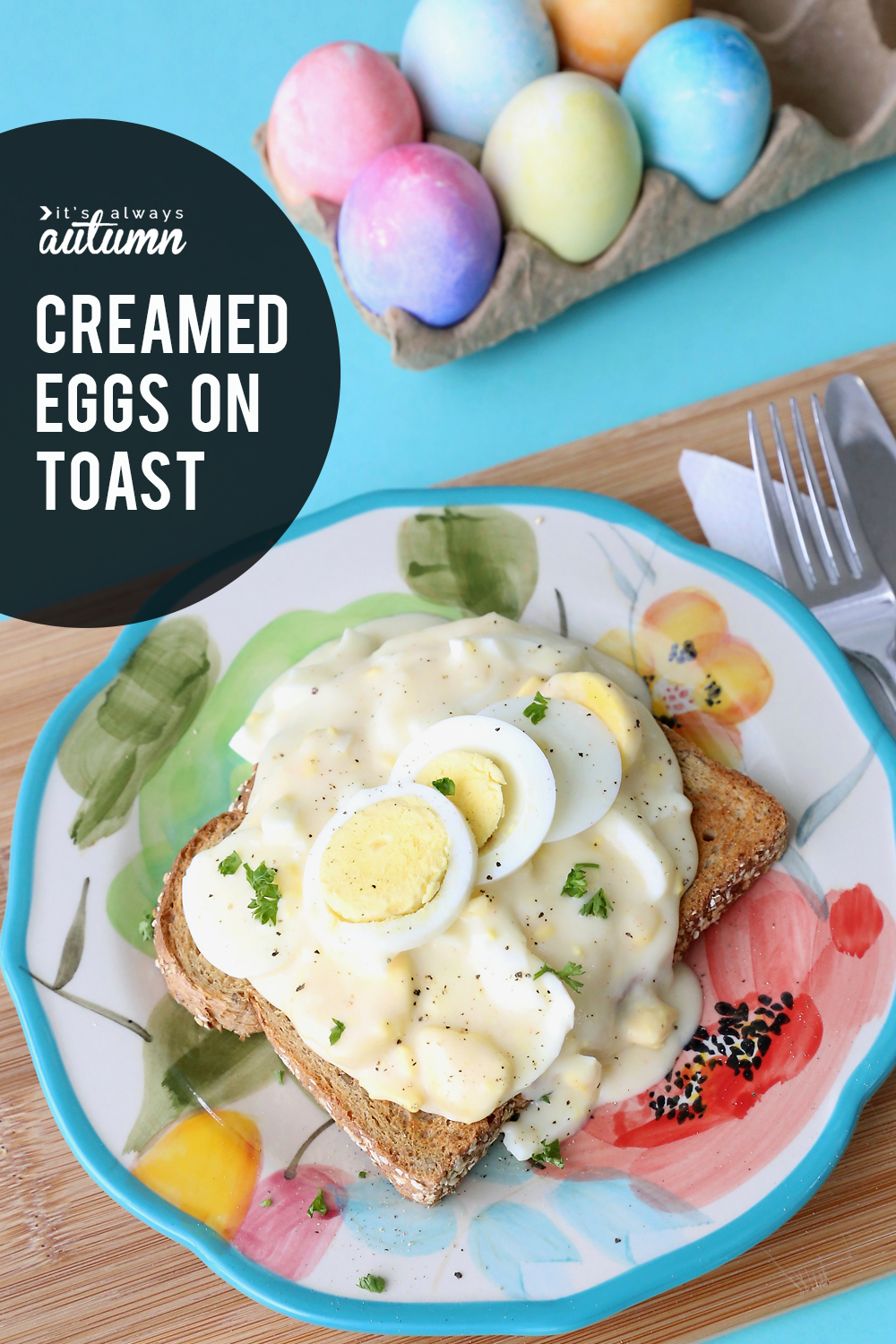 I know, it's not the prettiest thing in the whole world, but it tastes so good. I turn to this recipe anytime I need a quick easy dinner I know all my kids will eat without complaint (and that's saying something!).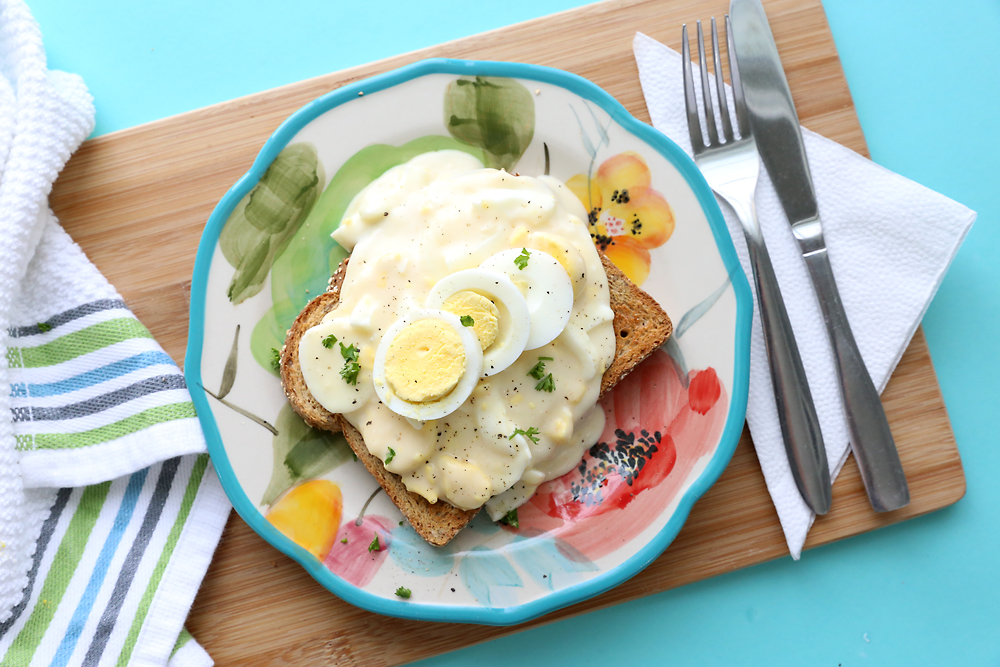 How to make creamed eggs on toast
You only need a couple of ingredients to make creamed eggs on toast: butter, flour, milk, eggs, seasoned salt (or salt and pepper), and toast. We actually sometimes serve the creamed eggs on biscuits because some of my kids like that better than toast. I just buy the biscuits in the can from the refrigerated section and bake them while I'm making the cream sauce for the eggs.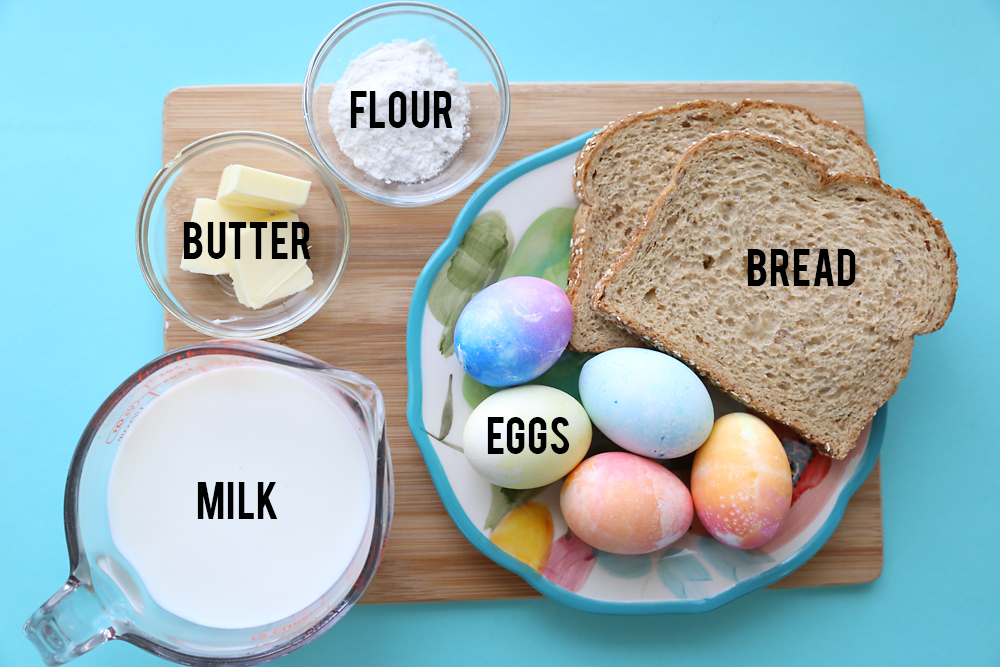 Click here to download the printable recipe card.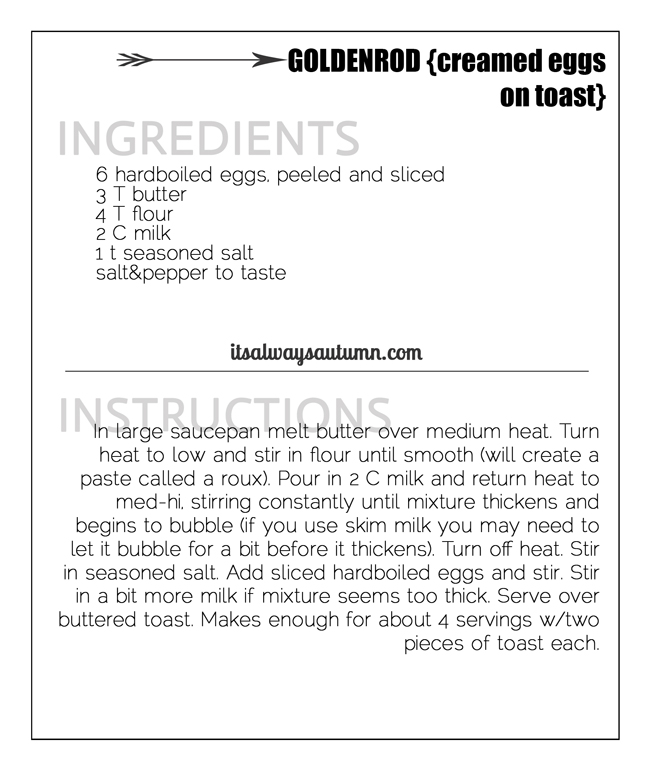 Basically, you just melt butter and then stir in some flour to make a roux. Cook that briefly and then pour in your milk. Cook and whisk until the mixture is smooth. Continue to cook until it comes to a boil, and then simmer gently for just a few minutes until it has thickened into a sauce (gravy consistency). At that point you can stir in some sliced hard boiled eggs and you have creamed eggs ready to go on toast!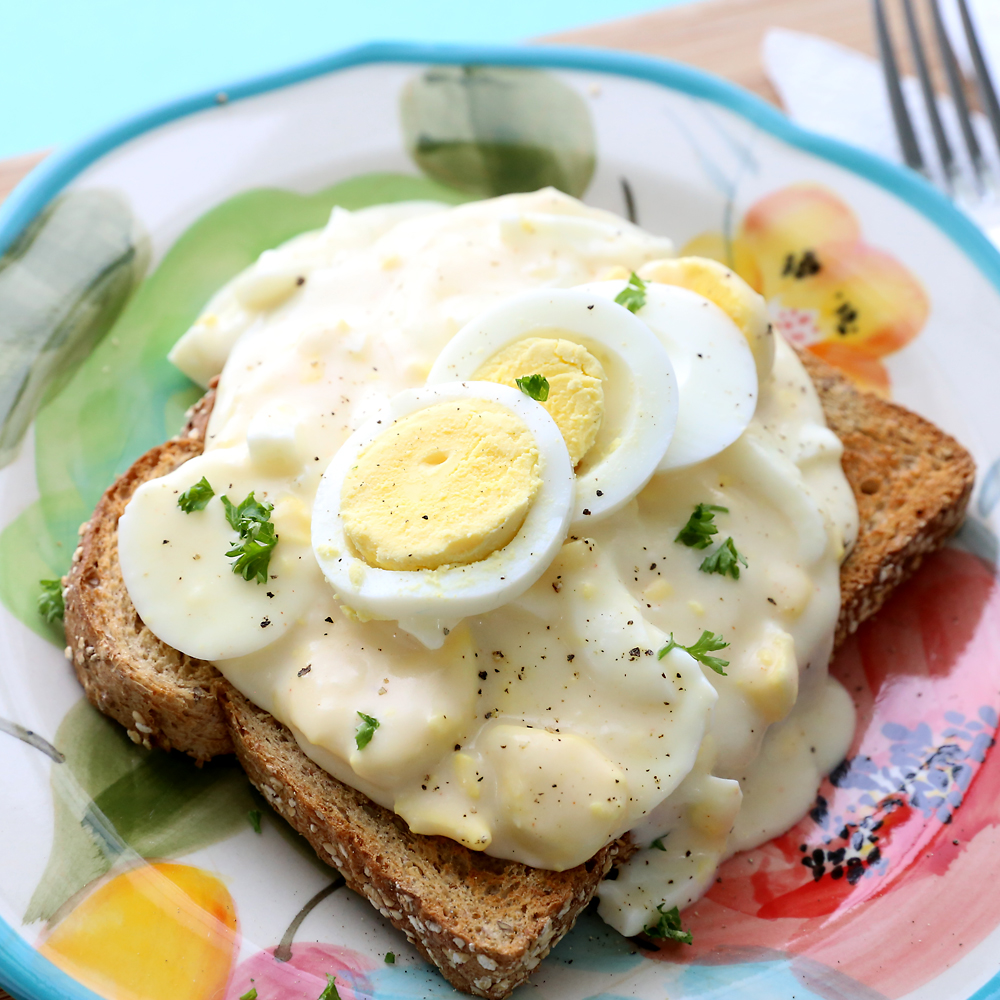 (Recipe was modified from the red&white Betty Crocker Cookbook)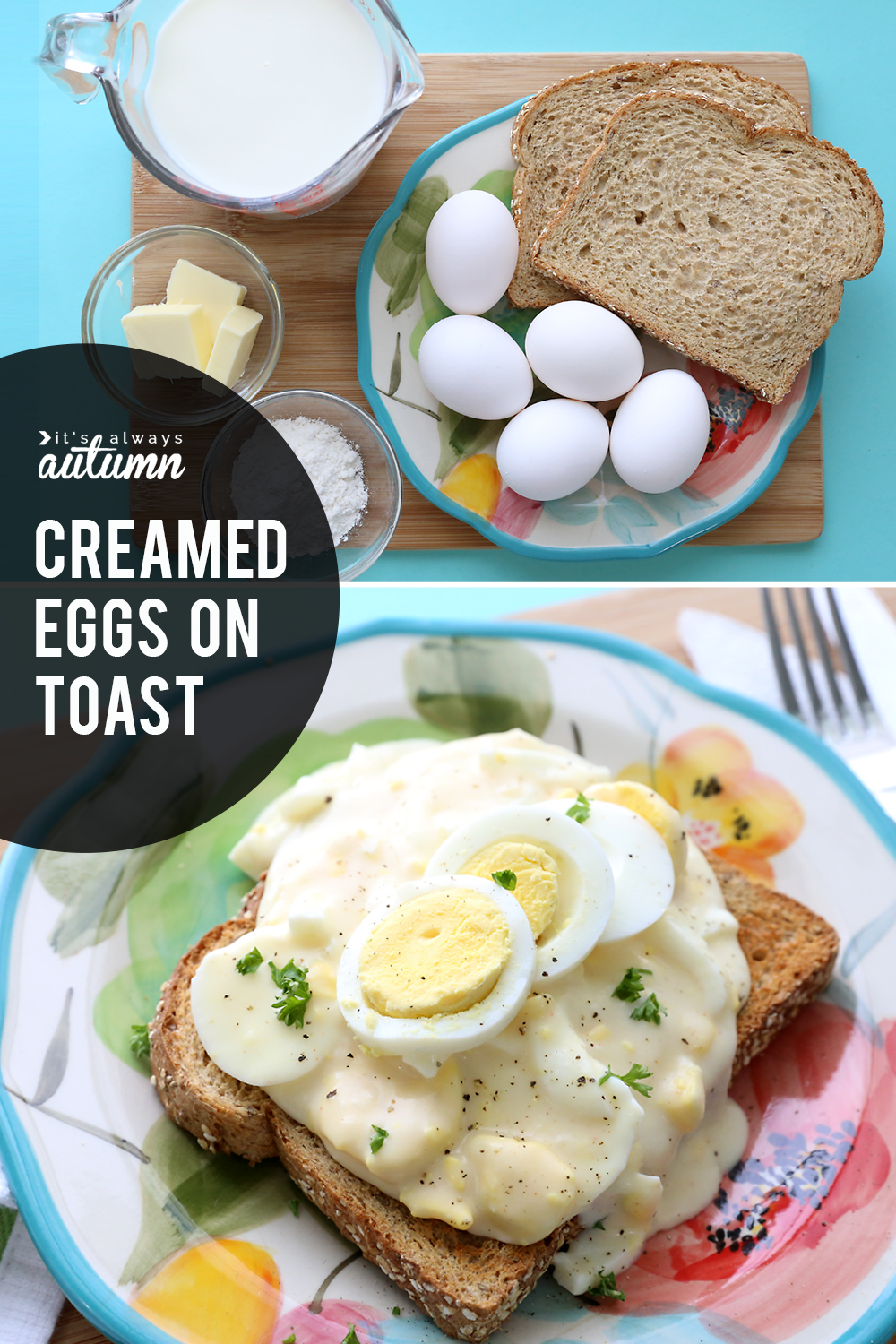 More Easter fun:
63 Easter egg fillers that aren't candy!
17 Easter family traditions to start this year
20 easy Easter crafts for kids