My kids are kinda hooked on muffins. It's nice, because the older ones can whip up a box mix (or even make some from scratch) all by themselves, but we all know muffins ain't the healthiest thing in the whole world, right? Especially the really good muffins – you know, those huge ones you get from the bakery that you know are packed with fat. My oldest son and I adapted America's Test Kitchen's blueberry muffin recipe the other day, cutting the sugar in half and adding in some Greek yogurt for a smattering of protein. As a happy accident, the yogurt gave these muffins that great bakery texture – smooth and tender, but a little dense (almost like a pound cake) instead of just crumbly – without any added oil. In fact, they came out so moist I'm thinking you could experiment with even less oil than the recipe calls for…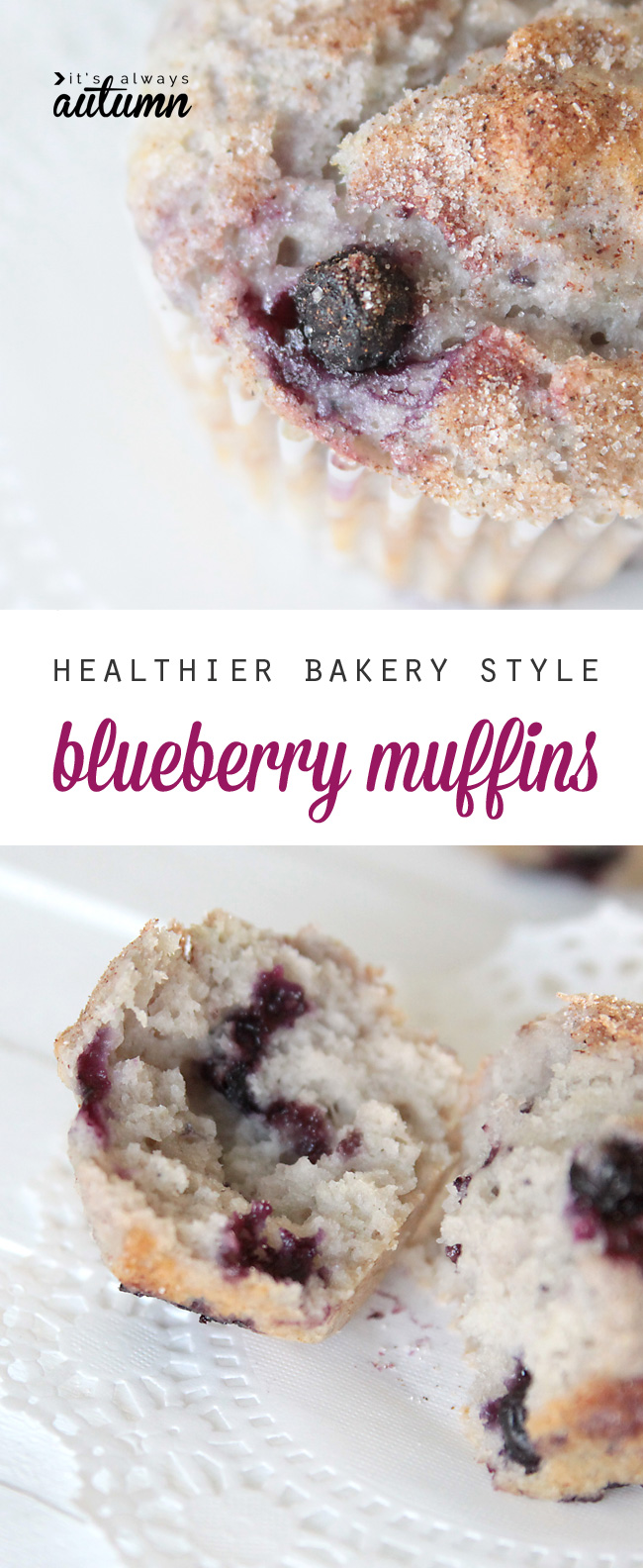 I was really happy with how the yogurt muffins turned out, so I might start adding yogurt to my other baked goods.
Get the recipe card you see below by clicking here.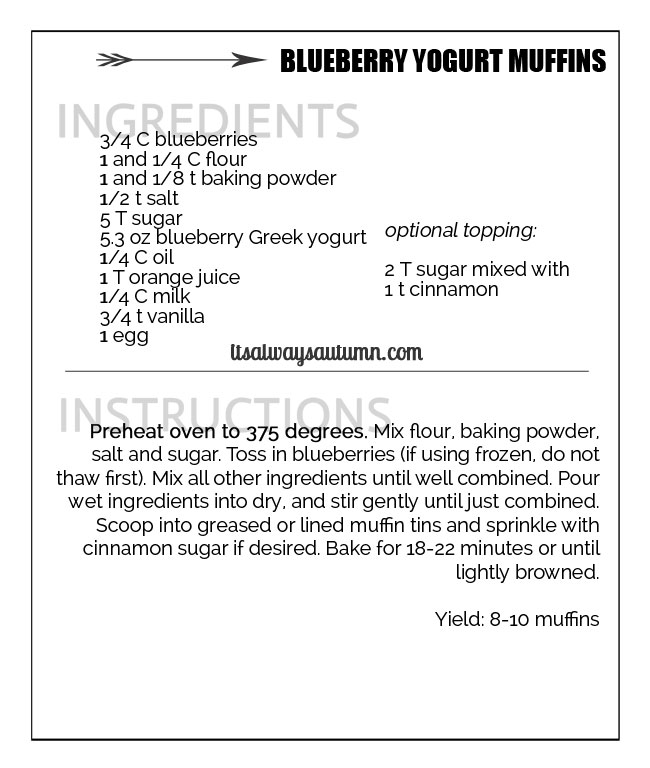 Yum.