In today's post: This is the very best recipe for banana pudding, and you won't believe how easy it is!
We're coming up on the holiday season, which generally means it's time to start thinking about PIES. And yes, pies are pretty amazing, but I'm actually a fan of other desserts as well on Thanksgiving or Christmas. Like a delicious pumpkin pie cake or even a brownie ice cream cake. Or, of course, banana pudding. Years ago when we lived in Memphis someone brought a pan full of bananas and vanilla wafers to a potluck, and I said "What in the world is that stuff?" Little did I know what a treat I was in for!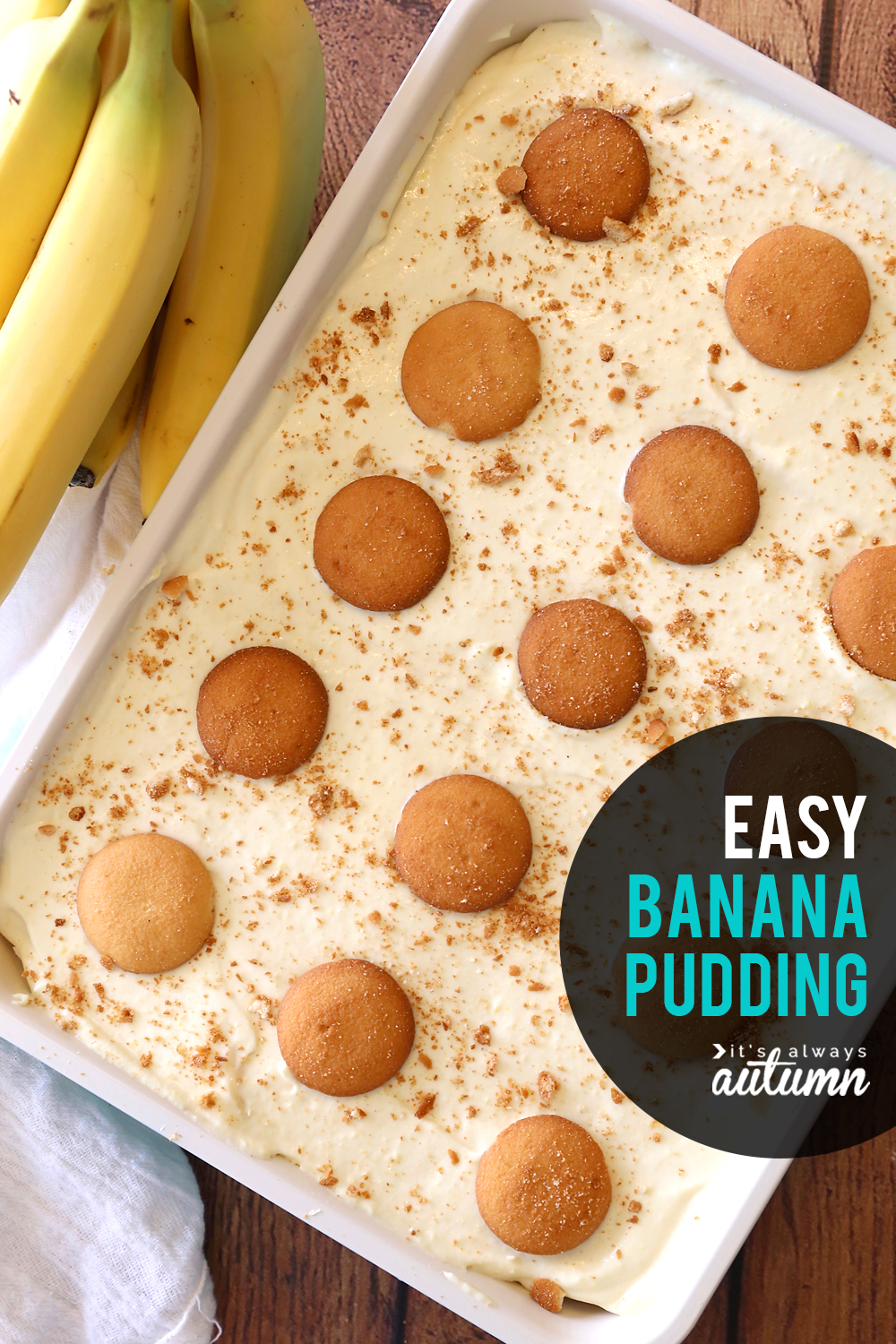 Turns out banana pudding is really good! It's a great Thanksgiving dessert for those of us who don't love pumpkin pie, but it's so easy to make you can whip it up anytime you're in the mood for something special.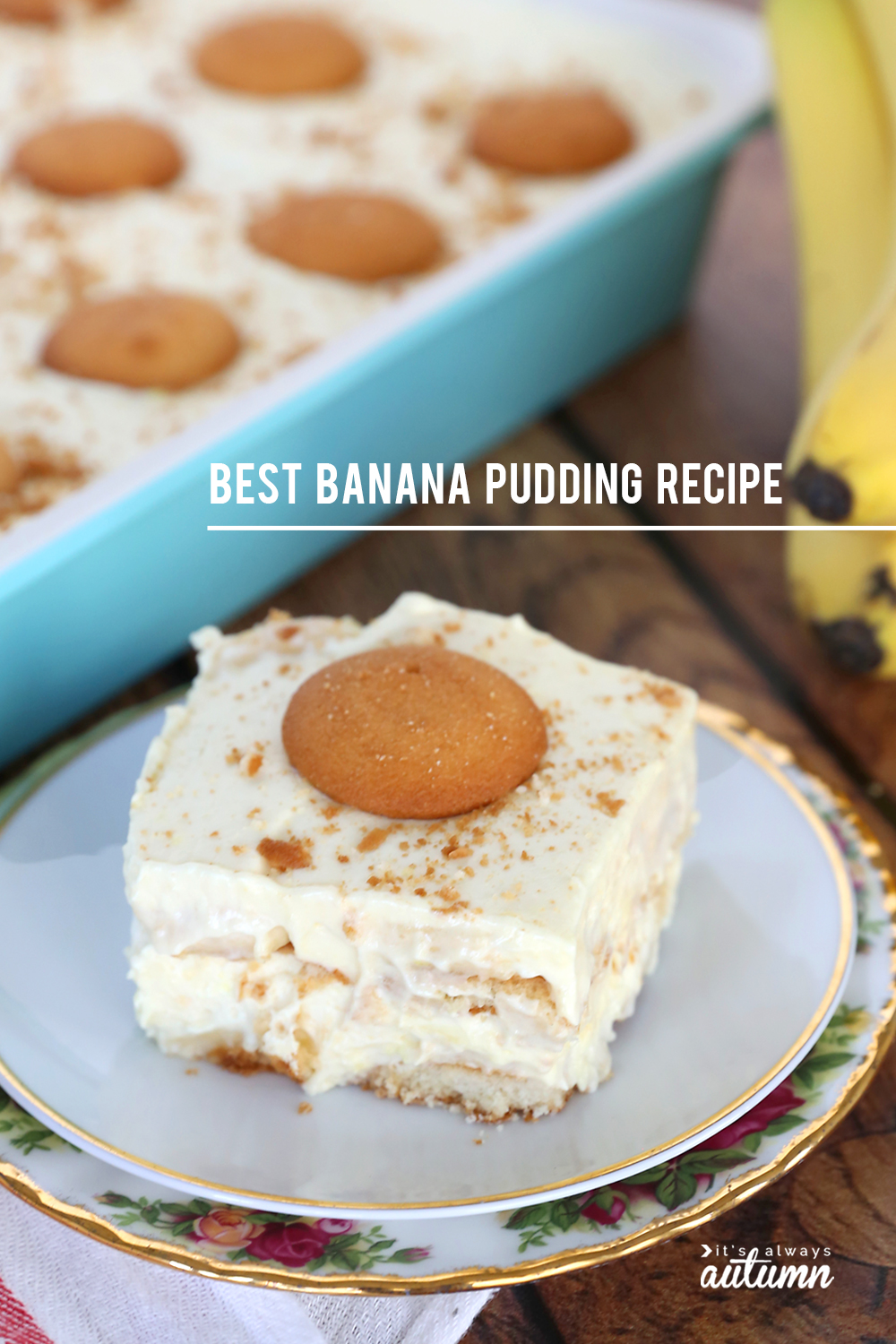 Best banana pudding recipe
Click here to download the Easy Banana Pudding recipe card for printing: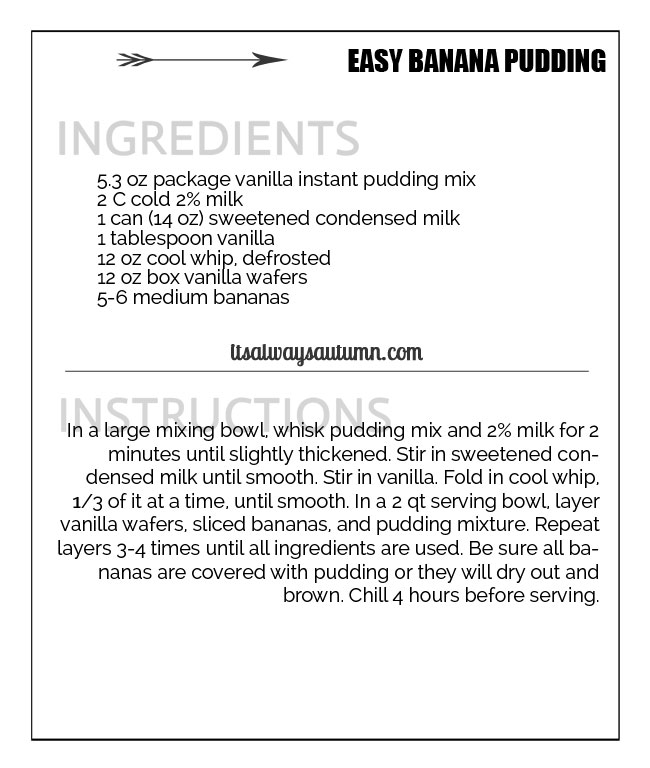 NOTE: Recipe card says to chill for 4 hours, which is really a minimum chill time – it takes 6-8 hours for the wafers to get completely soft.
How to make banana pudding
You can either made the pudding in a large bowl (as directed on the recipe card), OR you can layer it in a 9×13 baking dish. Using a bowl is a bit faster, but using a 9×13 pan looks a fancier. Here's a quick video that shows how it goes together in a 9×13 dish:
To make it in a 9×13, you'll want to start by separating the wafers. Reserve 15 whole wafers to go on top. Reserve the crumbs at the bottom of the bag to go on top too! Then lay out half the remaining wafers on the bottom of a 9×13 dish, as shown below. Top with half of the sliced bananas and then half of the cream mixture.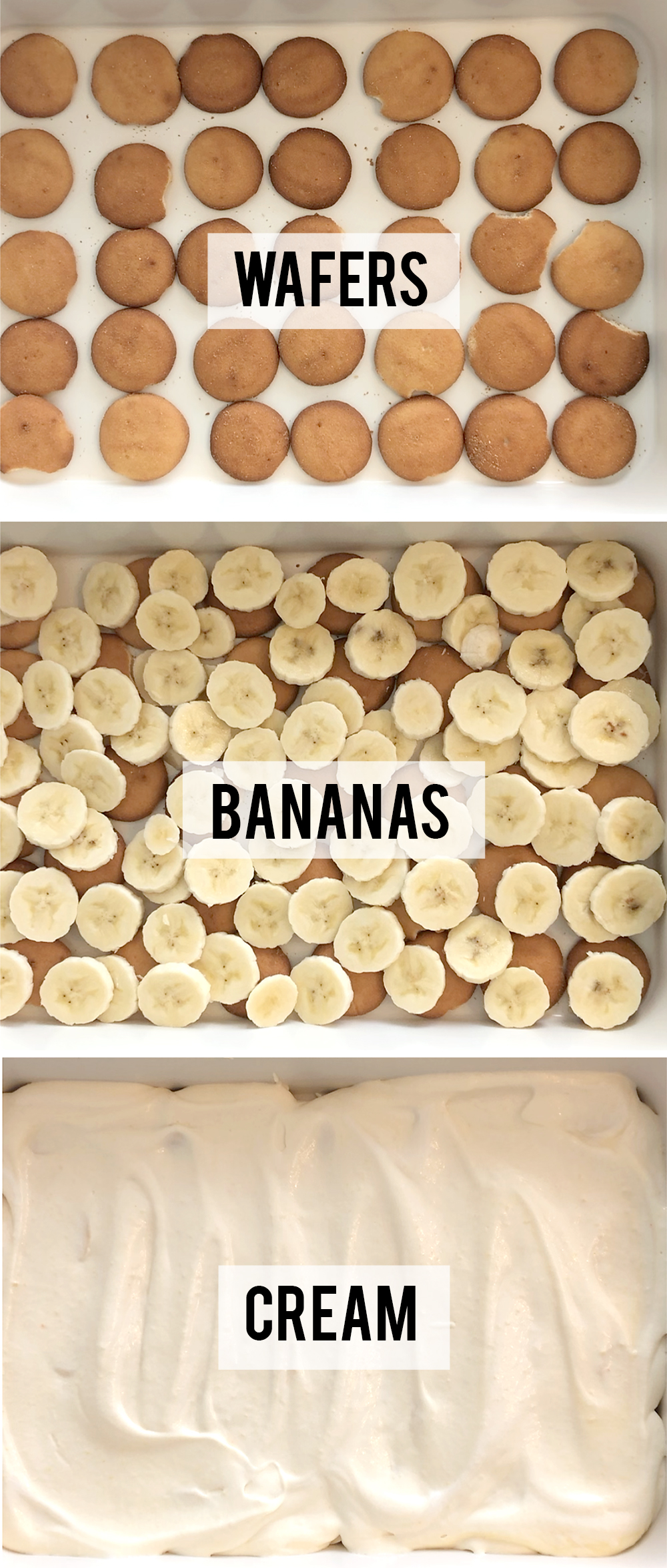 Repeat each layer one more time, then place the 15 reserved wafers on top and sprinkle with the wafer crumbs to make it look pretty.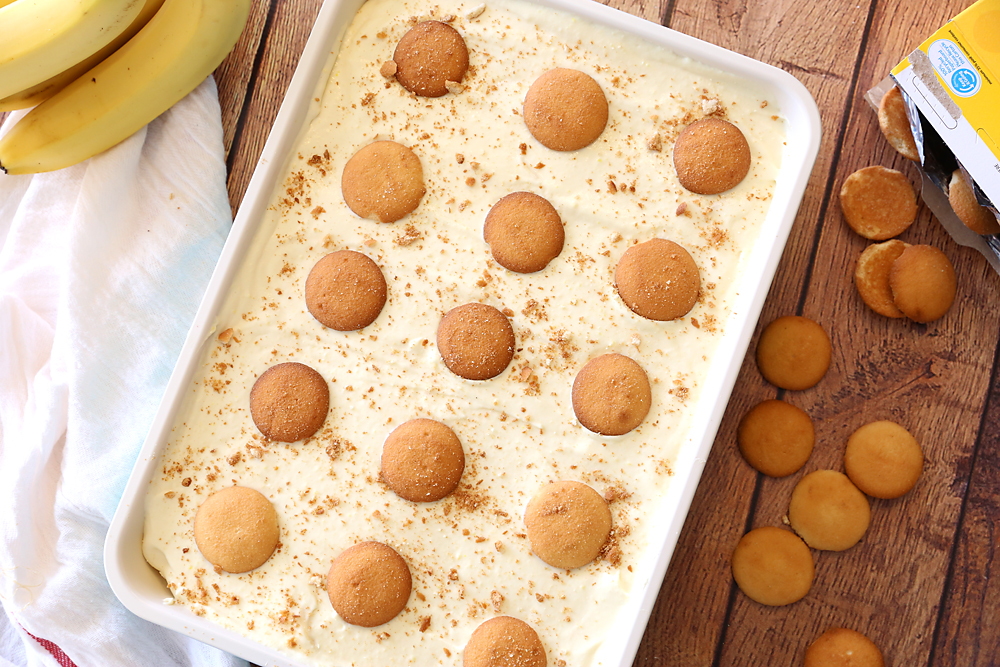 When served this way, I slice it in 15 pieces. It's a good idea to make it when you have plenty of people around to eat it because, like all desserts involving banana, it's not going to stay good much longer than a couple of days. Be sure to cover any leftovers tightly and store in the fridge.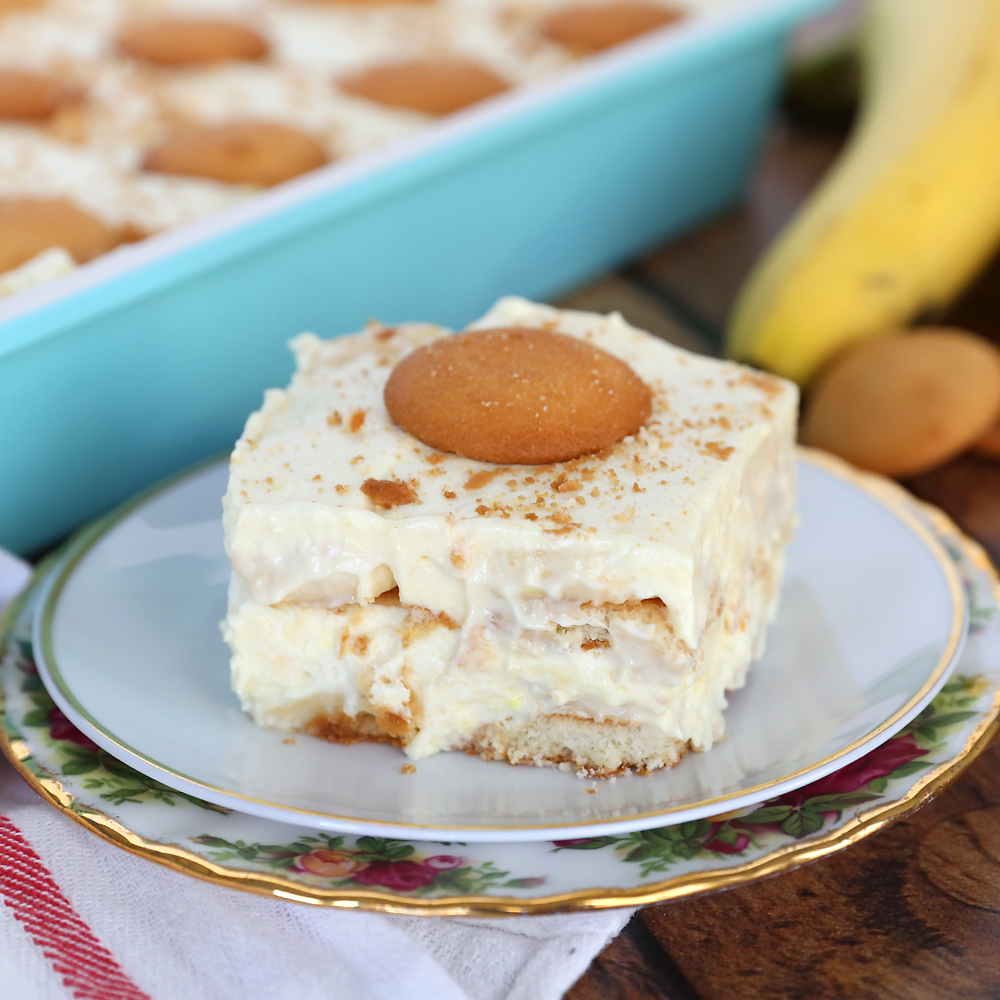 Want more amazing desserts? Visit these posts:
Raspberry Cheesecake Icebox Cake
The best soft Sugar Cookies with Cream Cheese Icing