I hope everyone is enjoying summer! We've been having fun running around to the park, library, reservoir, museums, etc., but we've also really enjoyed some quite downtime at home. One activity we've done twice already is to make these simple circle drawings. Both my older and younger kids have enjoyed working on these drawings – there's no need to have drawing "skill" – just filling in the sections with different colors makes for a pretty cool end result.
The concept is super easy: grab anything circular from the kitchen (lids, cups, bowls) and use them to trace overlapping circles on a piece of paper. Then color in the resulting in shapes in all different colors for a pretty drawing that looks a little like abstract art.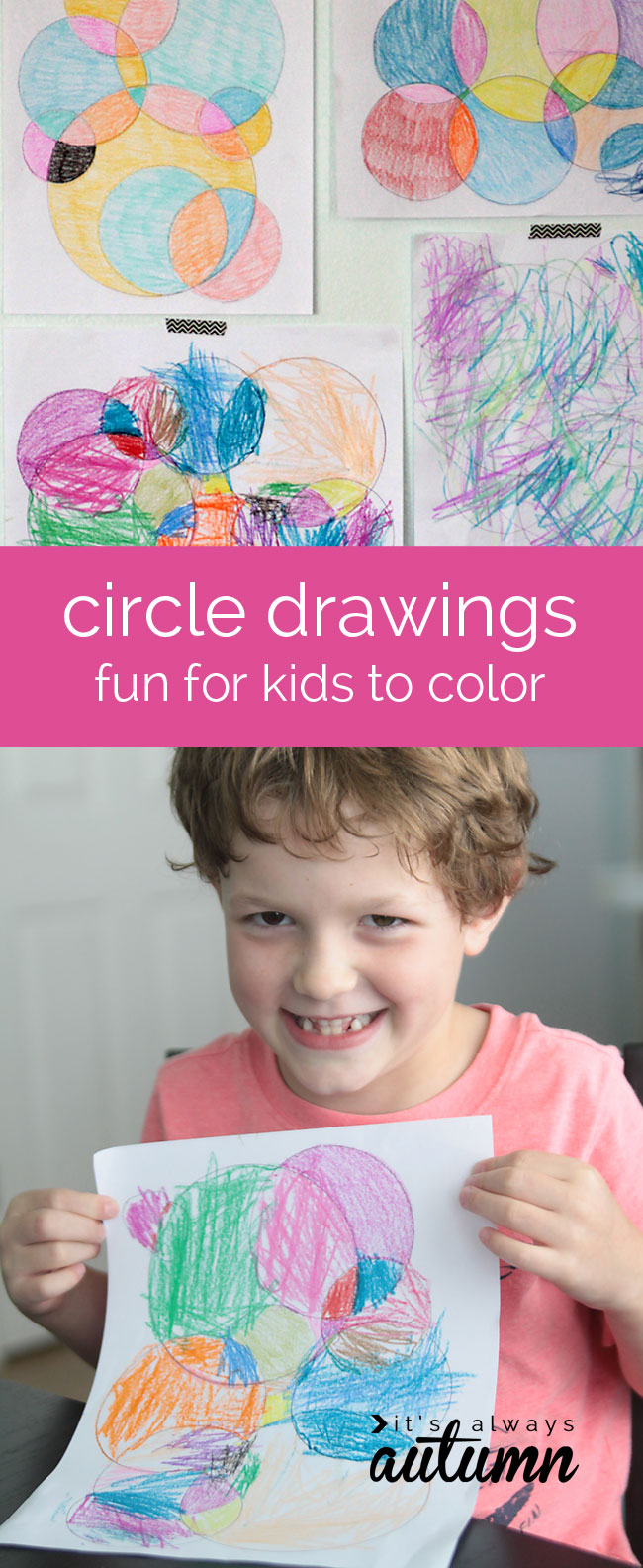 The older kids were very deliberate about which colors they used, trying to choose crayons that coordinated for a pleasing overall look. Even my youngest daughter, who's just 3, spent over half an hour tracing circles (with help) and then scribbling in all different colors. Anything that keeps her happy for that long that doesn't involve Dora or a huge mess is pretty fantastic!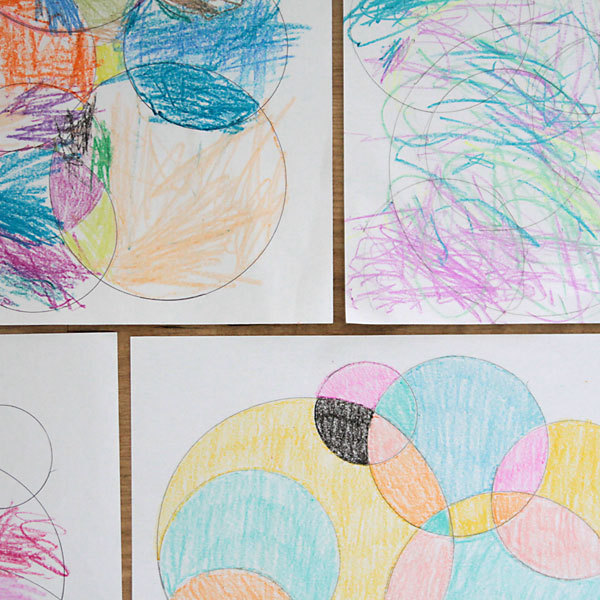 My six year old is just old enough to really work hard on staying in the lines. He especially loved the place where the overlapping circles created little tiny spots to color in – for some reason he thought that was hilarious: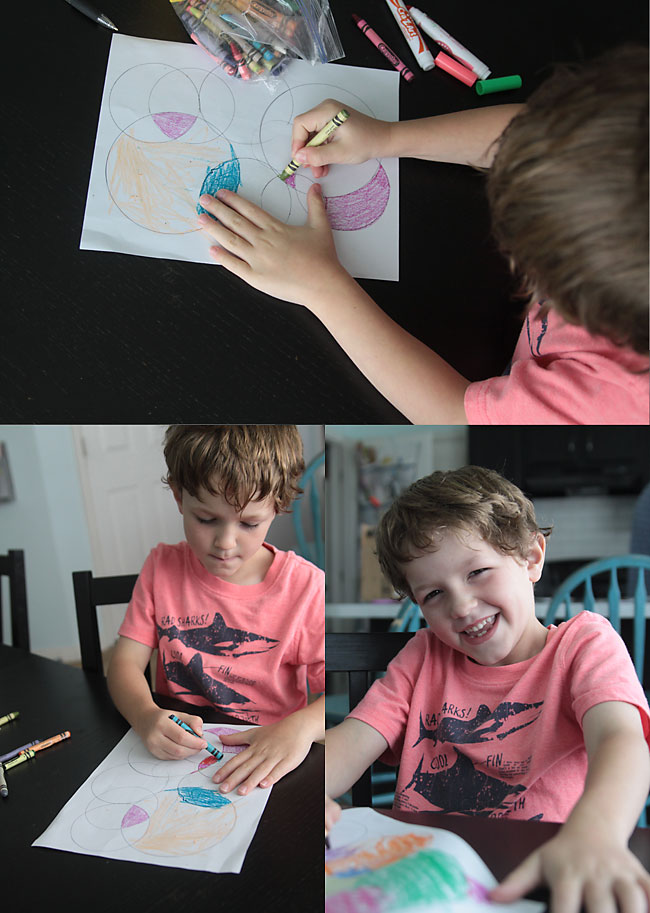 I even sat and colored with them – I haven't colored in about a hundred years and I was surprised how relaxing it was!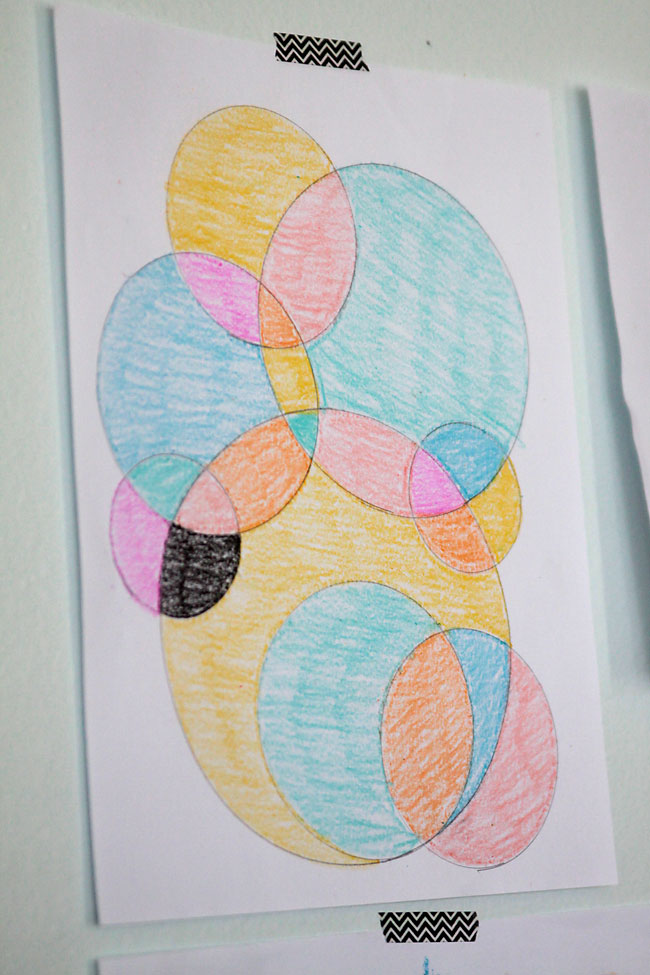 For more activity ideas for kids, check out 20 fun indoor kid activities and 101 ideas for summer fun at home.