Today I have another super inexpensive printable Valentine's Day card idea for you guys (find yesterday's Krazy Straw idea here), along with another totally awesome pun: Valentine, you're the "swedish" one I know. Pretty cute, right?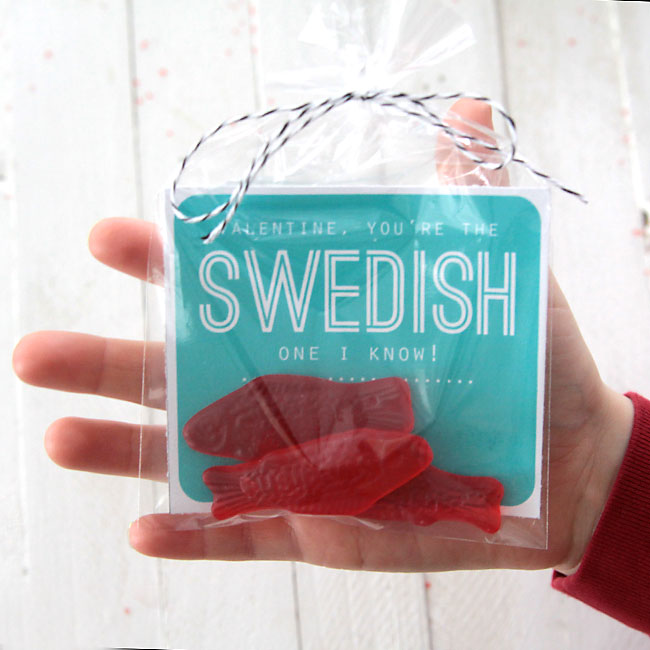 Last week I was telling my husband I wanted to create some fun printable Valentine's day cards and bemoaning the fact that I can never come up with any cute sayings – or even silly ones. So he starts rattling off Valentine's day puns, one right after another. I was pretty impressed. And then he started coming up with mean puns for "anti-Valentine's cards". And I joined in and we got laughing and our 13-year-old came up and asked us what was so funny, and I couldn't bear to admit to my oldest child that we were brainstorming means puns for Valentine's Day cards…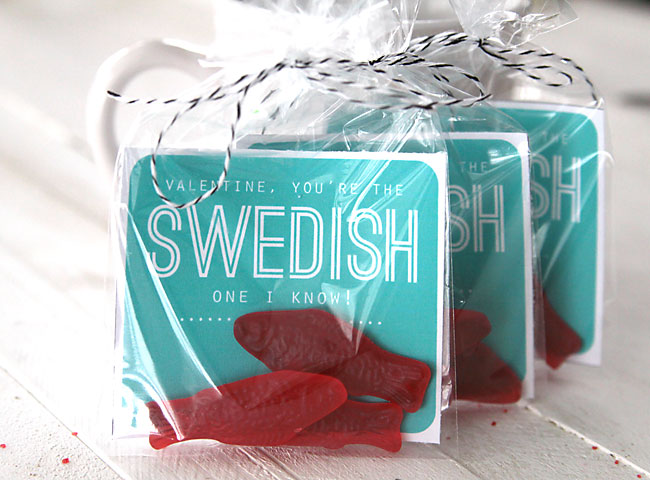 …anyway, that's how we ended up with this printable Swedish Fish Valentine's Day card. To make these, you'll need this free printable, medium treat bags (3.75 x 6 inches, found mine at Hobby Lobby), 3 Swedish fish for each bag, and something to tie up with bags with. This is a really inexpensive way to make lots of Valentines Day cards if you have multiple children handing them out.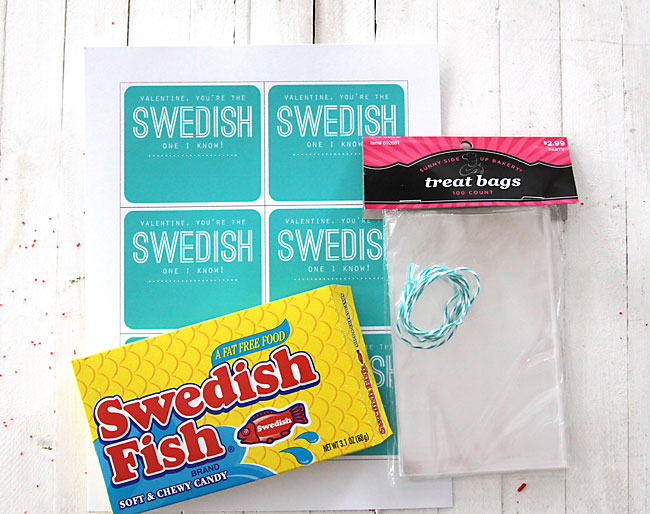 Assembly is easy enough – just print the cards onto card stock, trim on the cut lines, fill and tie up the bags. If your school doesn't allow loose candy, you can buy little individual bags of Swedish Fish and just glue or tape the cards to the front of each one.
More printable Valentine's Day cards & treat ideas coming the rest of this week!
Valentine, I think you're a STAR printable
You're exSTRAW special, Valentine printable