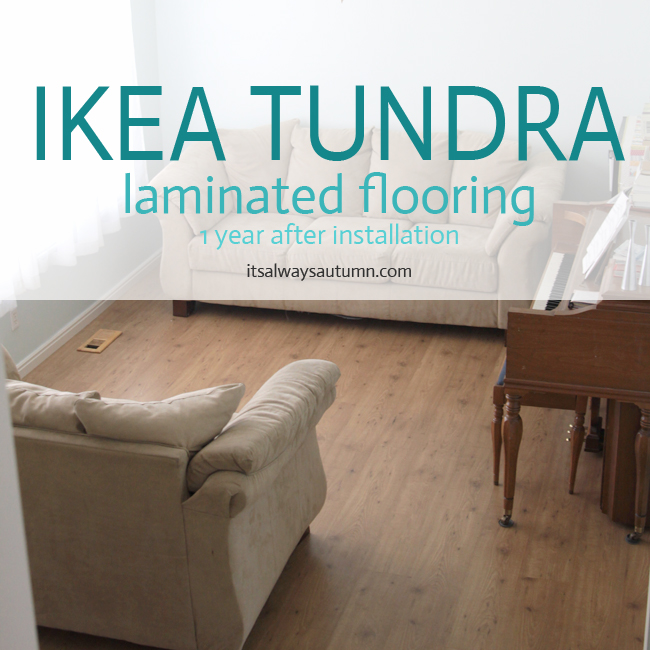 A year ago we revamped our kitchen on a budget, refinishing the cabinets, installing a subway tile backsplash and new countertops, and laying new laminate flooring from IKEA. I gave an overview of the flooring process in this post, but since it's been a year and a few people have asked how the floor is holding up I thought I'd give an update. Here's what I think about the IKEA tundra laminated flooring one year later:
Appearance: It still looks great. In fact, it looks just about exactly like it did one year ago. We purchased the antique finish, which I think looks a lot higher end than other laminate floors I've seen in the same price range. I think it's so pretty I sometimes use it as a backdrop when I photograph items for the blog:

DIY gold tipped ballet flats | School year in review printables
Price: IKEA's tundra floor is still $1.19 a square foot, which is a steal. You might be able to find special lots of laminated floor at Home Depot for .99 cents a square foot, but I don't think it looks nearly as nice.
Durability: Like I said, it's been a year and it looks exactly the same. No nicks, no scratches (and remember, we have lots of kids who drag things across the floor). We haven't managed to ding or dent it in any way. We've spilled plenty of liquids on it and we aren't having any problems due to that – we do try to wipe them up right away. It's fairly comfortable to walk on because there's a bit of give in the planks due to the cushy underlayment beneath them.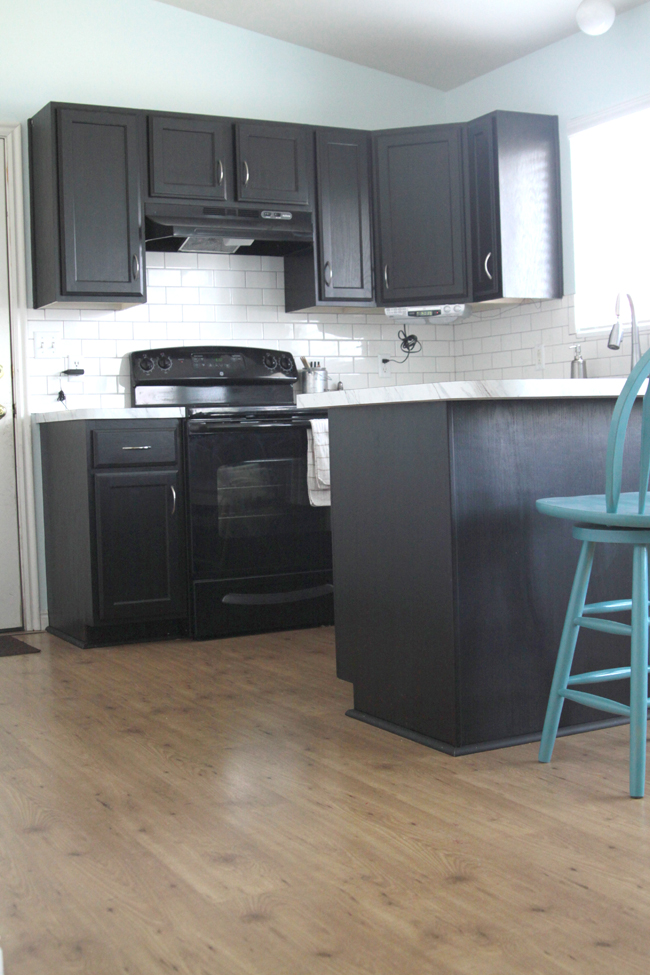 The verdict: Overall I'm extremely happy with the floor at this point and I wouldn't hesitate to install more IKEA Tundra flooring in the future. In fact, the only drawback to this floor that I can see is the nearly worthless picture instructions that come with it – if you've never installed a laminate floor before you'll definitely need to google for more info before you start. (This post gives more info.)