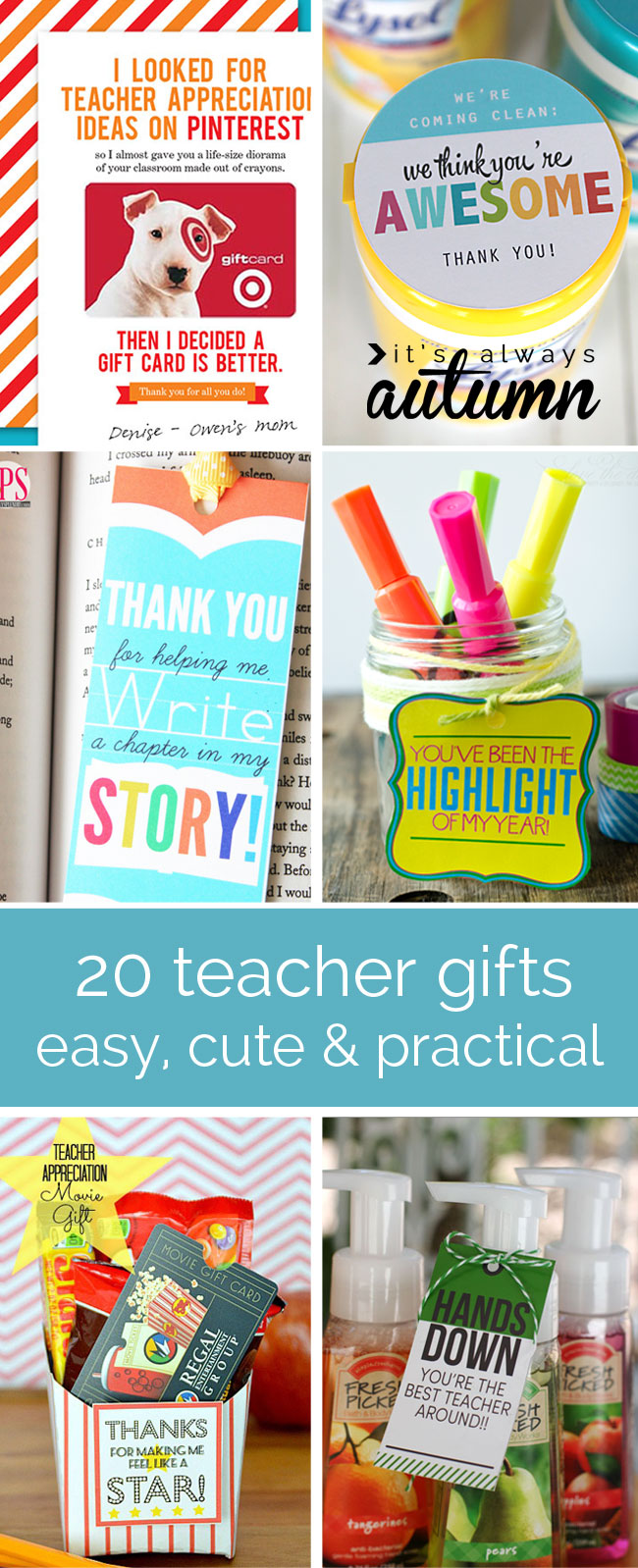 It's already teacher appreciation week! If you're a little late to the game (like I am), don't worry – I have a great collection of teacher appreciation gift ideas for you today, and you have all the way through the end of the school year to put something together. I know we love giving teachers homemade goodies, but they often receive so many treats during the month of May they end up giving most of them away. Same with cute DIY decor projects – there's only so many places to put framed handprints, etc. I'm sure teachers appreciate every single gift they receive, but let's try giving them something a little more practical. Here are 20 easy, cute, and practical teacher appreciation gift ideas that teachers will love (many are cheap too!). Make sure to read #20 – it's the single best gift you can give a teacher!
1. I love this soap & printable from eighteen25 – teachers go through tons of soap each year, and this printable is super cute!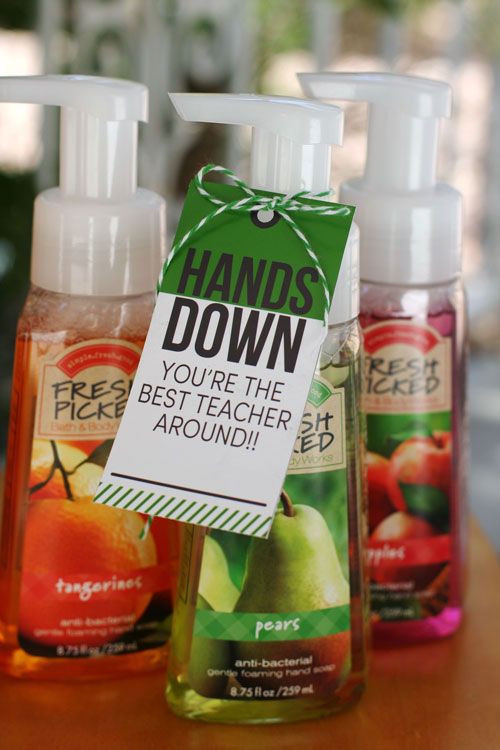 2. Teachers need lots of water (and/or soda) to keep talking to their students all day long, so Crazy Little Projects shares a cute cup & printable gift idea: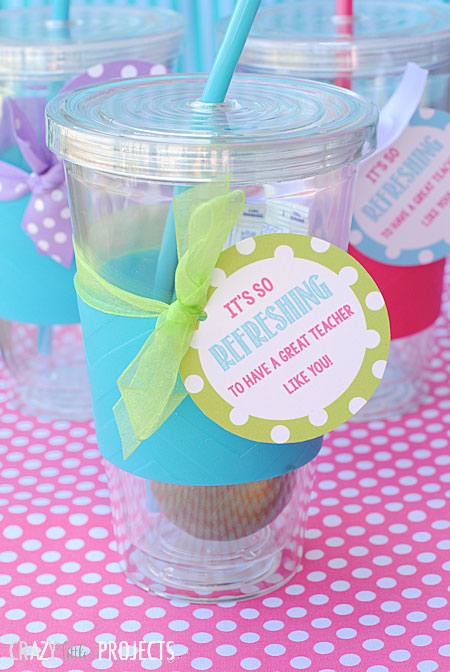 3. Teachers love getting gift cards that they can use on the classrooms (or themselves!). Make a gift card extra special with this personalized photo gift card holder from It's Always Autumn.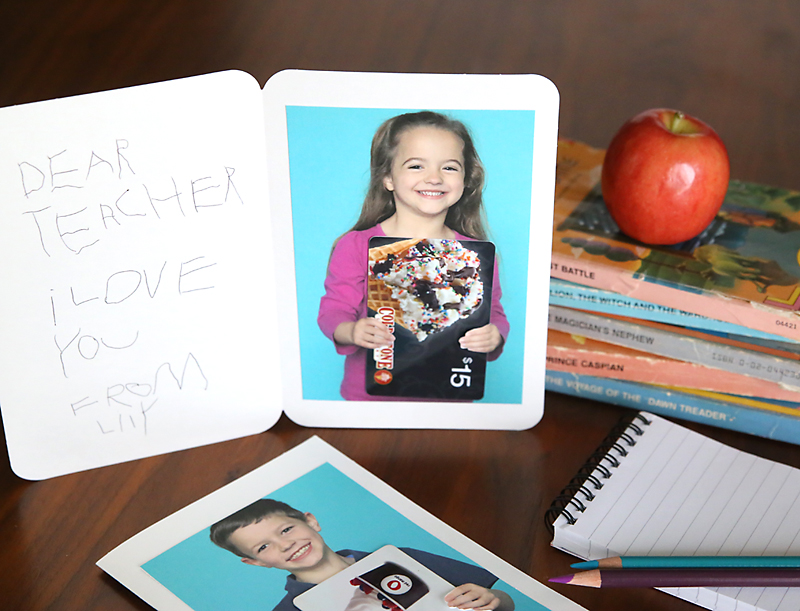 3. This great teacher appreciate gift idea from Sweet Rose Studio helps replenish the teacher's stash of books, stickers, etc: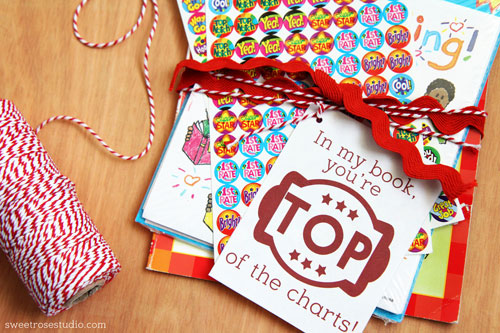 4. This highlighter gift from Love The Day is another way to replenish some of teacher's supplies: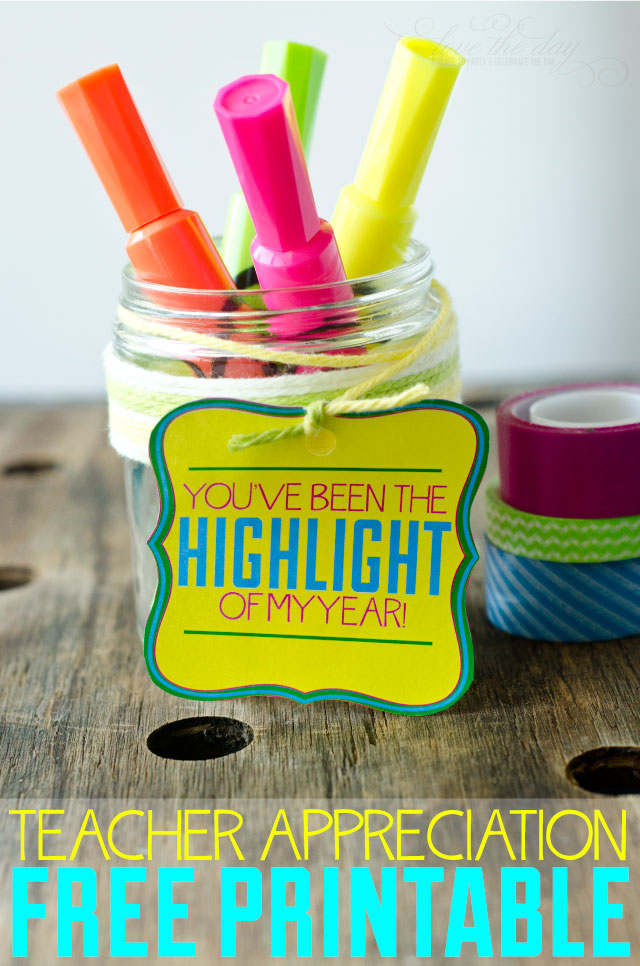 5. This Target gift card holder from Landeelu is so clever! Doesn't everyone want a little extra Target cash?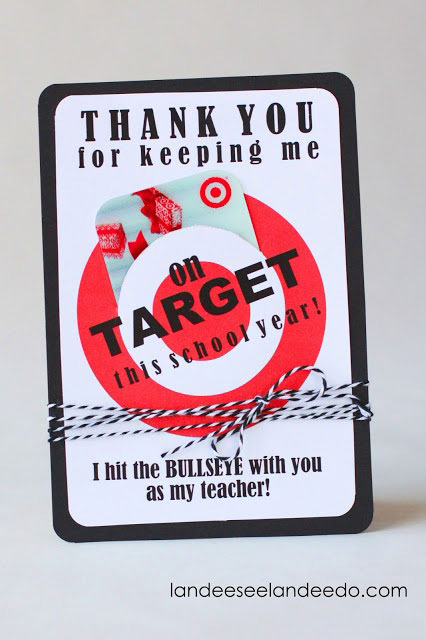 6. Or use this pop up gift card holder from It's Always Autumn: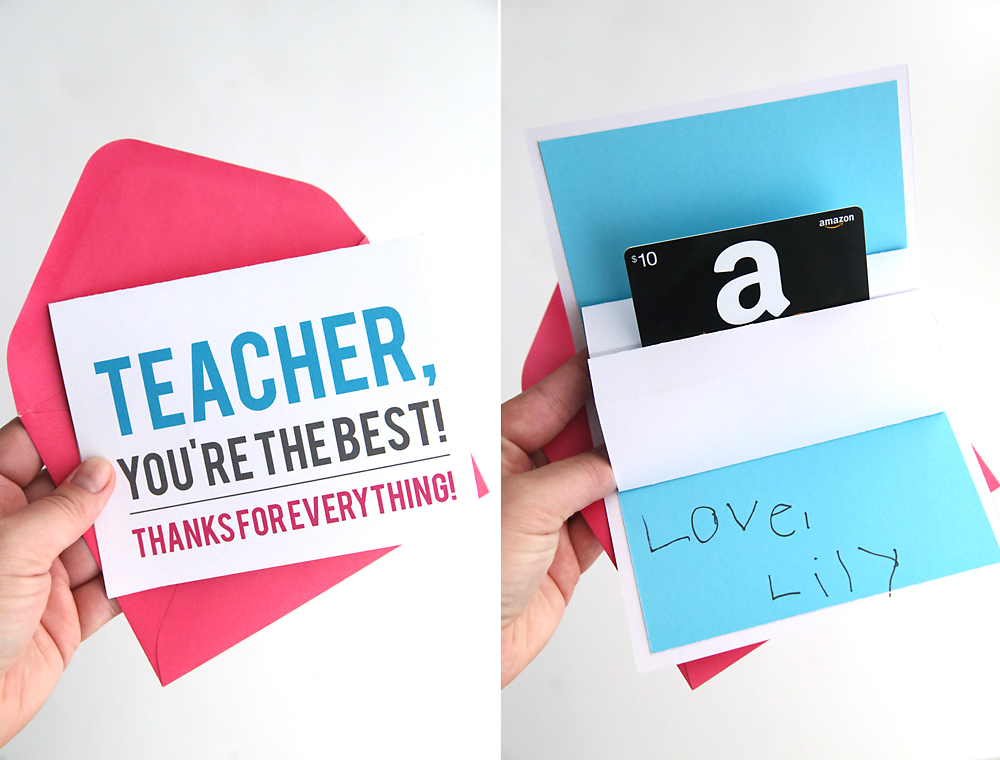 6. If you have lots of teachers you'd like to recognize, this inexpensive idea via Spoonful might fit the bill: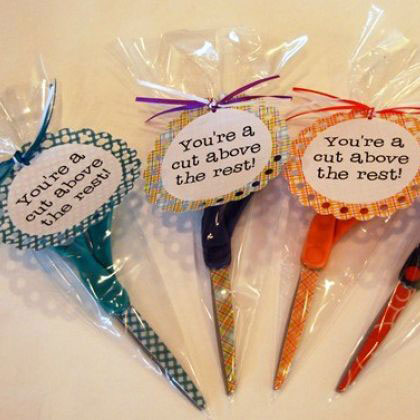 7. Use these cute printables from Tatertots and Jello via Skip to My Lou to dress up a gift card to the teacher's favorite fast food restaurant: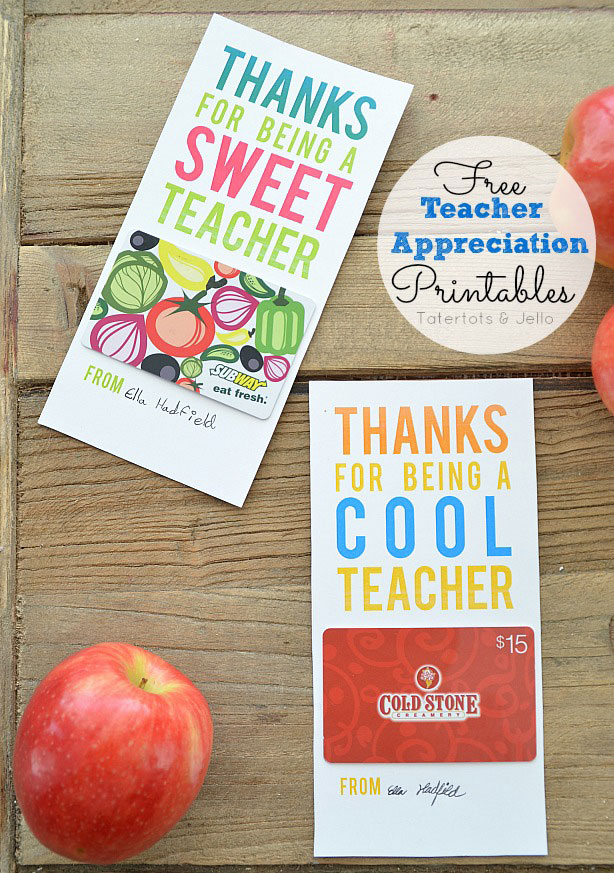 8. Here's another idea from Tatertots and Jello via Skip to My Lou: movie gift cards and a cute free printable.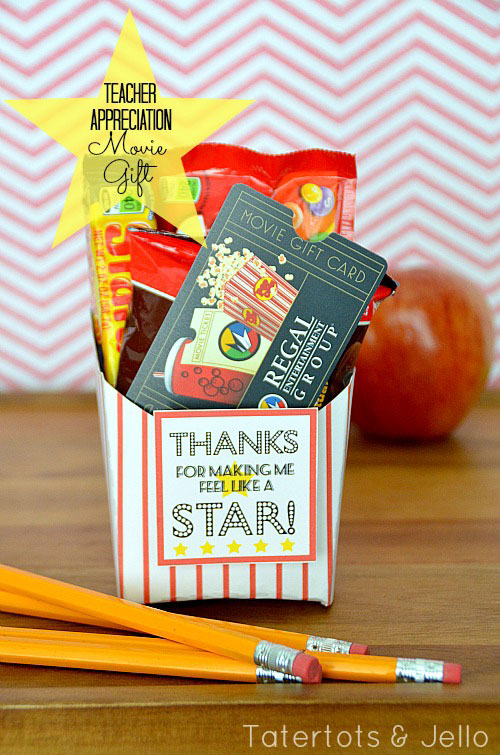 9. This is a super cute way to package up dry erase markers for a teacher (from Spoonful):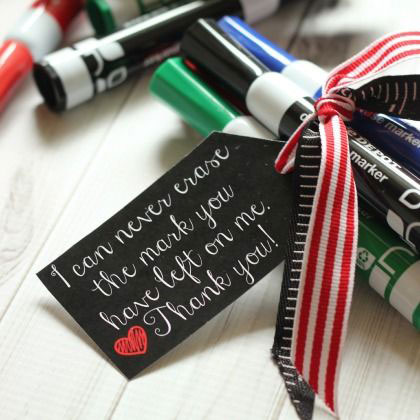 10. Here's another super easy and inexpensive gift idea (perfect for your junior high school kids who have 6 or 7 teachers to give gifts to!). From The Happy Scraps: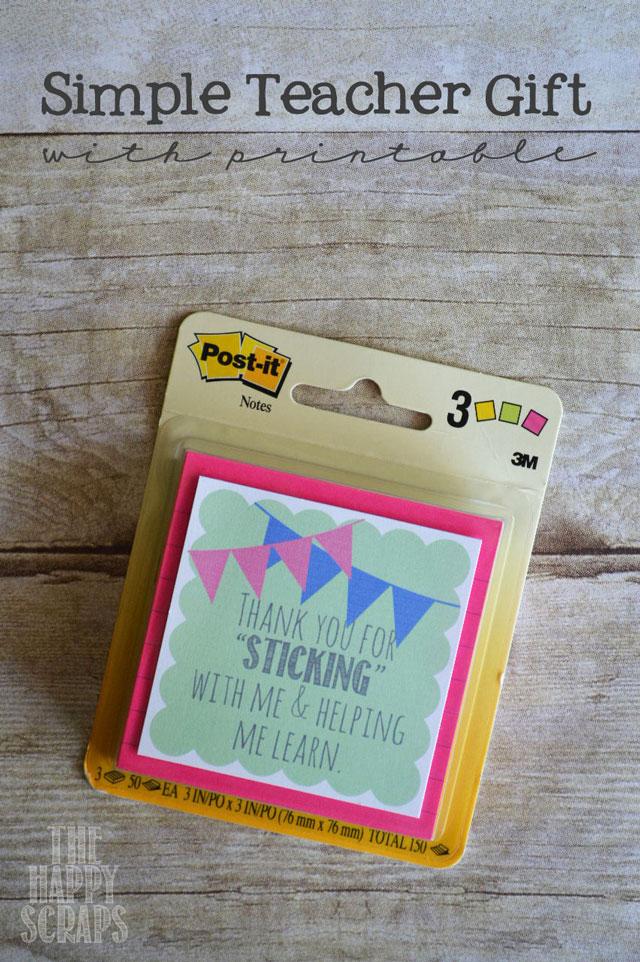 11. These printables from Chickabug are hilarious! Pair them with a gift card for every teacher's favorite gift.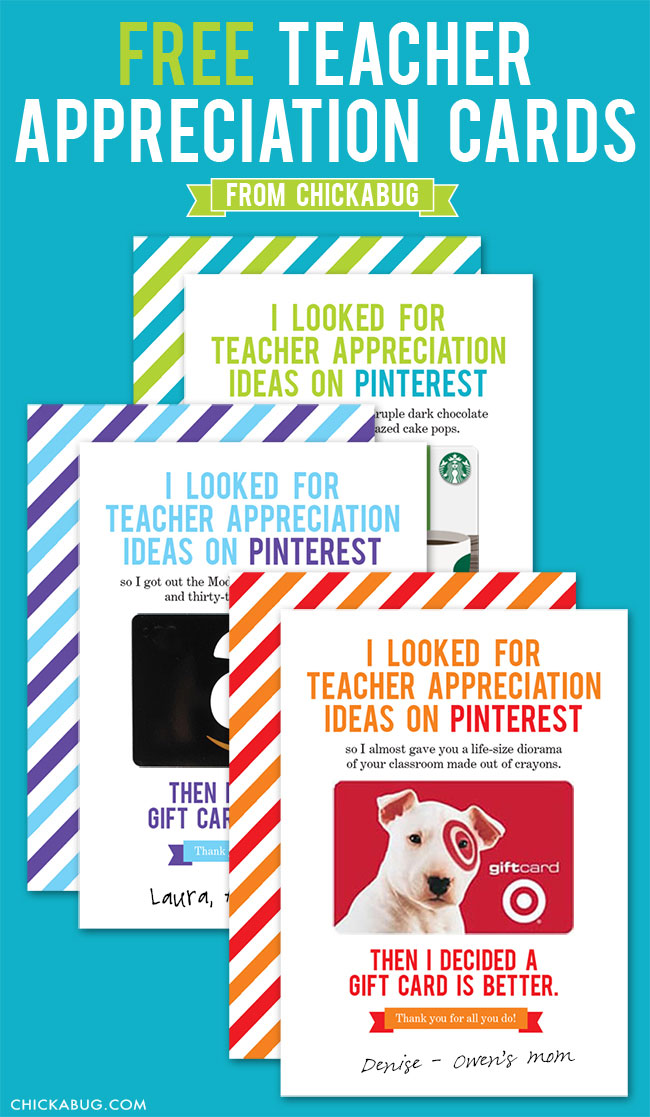 12. I love this tote bag idea from Delightfully Noted: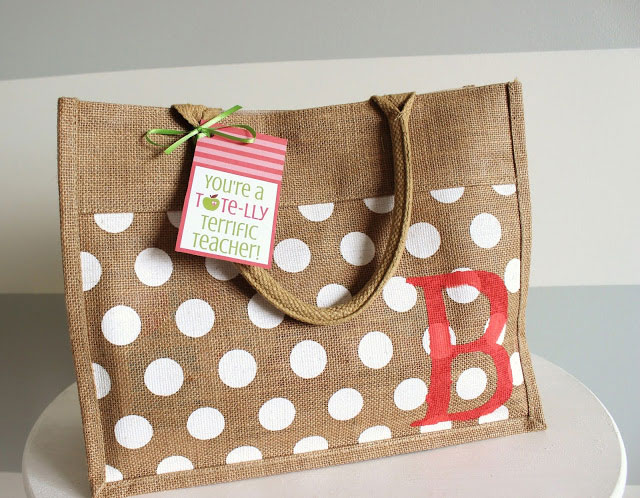 13. Pair this adorable bookmark from Positively Splendid with a stack of books for the classroom for a gift any teacher is sure to love: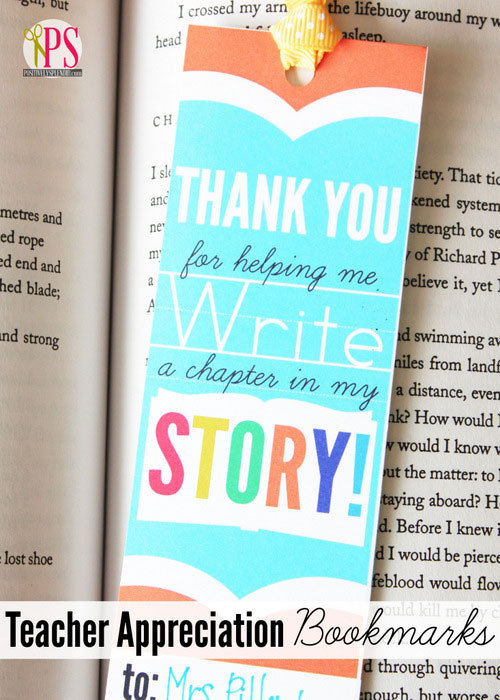 14. These cute drink sleeves from Finding Pins and Needles are a great personalized idea.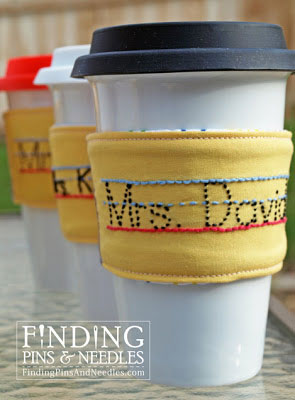 15. If you like to sew, this simple kindle cover would make a pretty gift. Find instructions at The Polka Dot Chair.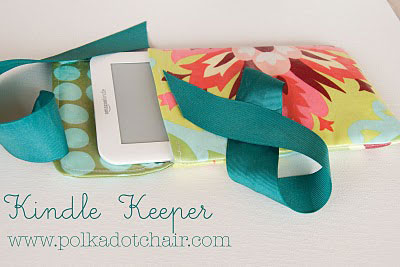 16. My mother-in-law used to go through massive amounts of sanitizing wipes when she taught school, so I knew I wanted to start giving these as a teacher appreciation gift. Get the free printables here: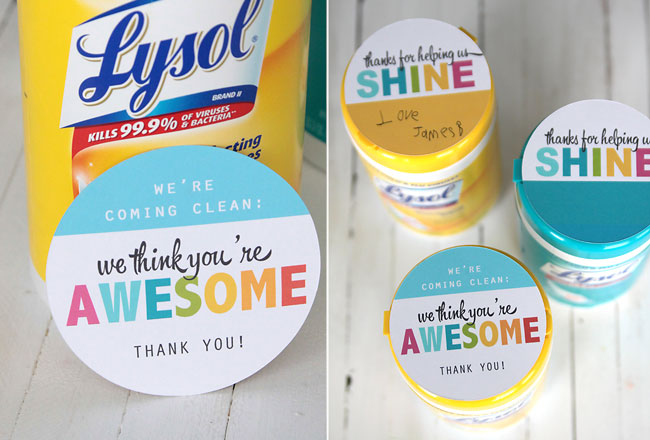 17: It can be a little harder to come up with ideas for male teachers – but if he's a golfer this idea's perfect. From The Creative Cubby.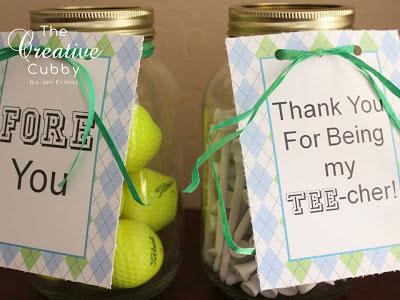 18. This stationary gift set from Becky Higgins is pretty and useful since teachers often write notes to their students (her post has a few other great ideas as well).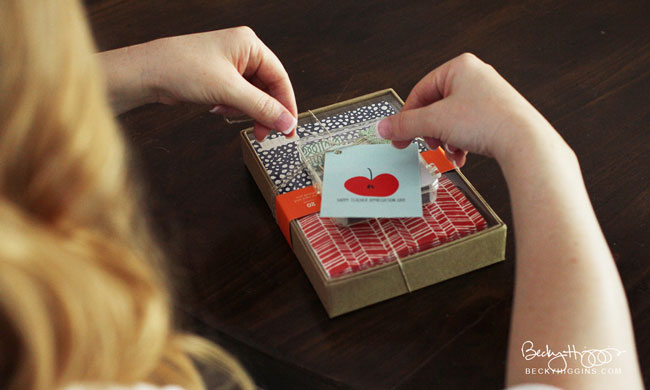 19. Use these cute printables from The Tiny Tiara to package up some Tic Tacs, Altoids, or Andes mints for an inexpensive, practical gift.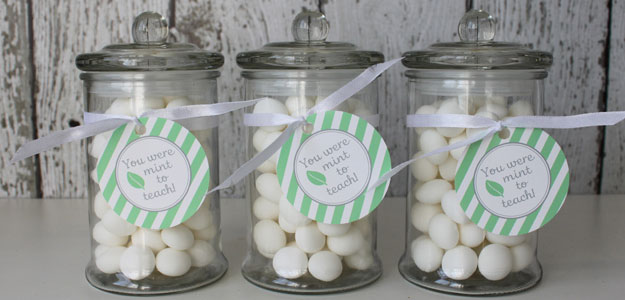 20. And lastly, for the truly best gift a teacher can receive: write a letter telling your child's teacher what you most appreciated about him or her this year, and send a copy of the letter to the school principal. Teachers treasure personal letters (who doesn't?), and by sending a copy to the principal, you'll be adding a positive recommendation to her file that could be helpful when she is considered for advancement. The letter doesn't have to be long – three or four sentences is plenty – and you can get ideas for what to say in this post. This completely free gift may be the best one your child's teacher has ever received!