I know it's not even Halloween, but I'm planning for Christmas already so I can give myself time to sew some gifts for my kids. As I mentioned earlier this week, the older your kids get the harder it is to find gifts you can make that they'll actually like. I've been searching for ideas, and I thought I'd share the best ones I've found with you, so today we have 20 tutorials for gifts you can sew for your teens or tweens that they're sure to love. There's even some great ideas for boys in here! And if you want even more ideas, head to the bottom of the post where you can enter to win Project Teen, a new book full of cool teen oriented sewing projects by Melissa from the Polka Dot Chair (& find some cute printable gift tags designed by Melissa just for you!).
1.  Fabric phone charger by Positively Splendid
2. T-shirt quilt by The Dixie Chicken
3. Running belt from the sewing rabbit 
4. Giant floor pillows from Oven Lovin'
5. iPhone case stand by Made by Marzipan
6. Boxy dopp kit from The Cottage Mama
7. Makeup organizer from Haberdashery Fun
8. Bow ties made from neckties by It's Always Autumn
9. Polka dot pouch by Knitty Bitties
11. DIY cord keeper by Leafy Treetop Spot
12. iPhone wallet by My 3 Monsters
13. Body pillow case with iPad pocket
14. DIY leather deck holders for Pokemon or Magic the Gathering cards by It's Always Autumn
15. Infinity scarf by Merrick's Art
16. fleece ear warmers by Delia Creates
17. Shirt cuff wallet by RePlayGround
18. Jersey knit bracelet V.and Co 
19. Messenger bag made out of cargo pants from Noodlehead
20. Skateboard sling by The Boy Trifecta
There's some great ideas here, right? As I mentioned at the beginning of the post, you also have the chance to win Project Teen, a new sewing book that will give you 21 more ideas for sewing projects teens will love.
Melissa, the author of Project Teen, believes that our teens (and tweens) need to feel our love just as much now as they did when they were little, and putting a little of our heart into sewing for them is a great way to show that love. So she came up with 21 sewing projects (some fun, some trendy, some classic) that are perfect for teens. The projects include gadget cases, cool zip pouches, a stadium blanket, gorgeous yet doable quilts, bags, and more, including an entire chapter dedicated to sewing for teen boys. My favorite project in that chapter are these t-shirt pillows:
To enter to win a copy of Melissa's new book Project Teen, just leave me a comment telling me why you want to win or what you're planning to sew for someone this holiday season! Winner will be chosen on Oct 27th. (If winner has a mailing address outside the US, they will receive an e-copy of the book). PS: if you don't win, you can find Project Teen here on Amazon
 <–affiliate link
And not only is Melissa giving away a copy of her new book, she's also sharing free printable gift tags on 10 different blogs this week – a different tag on each blog – and these guys are adorable! They're the perfect finishing touch for all your holiday gifting. Click here to download this holly jolly gift tag, designed just for us: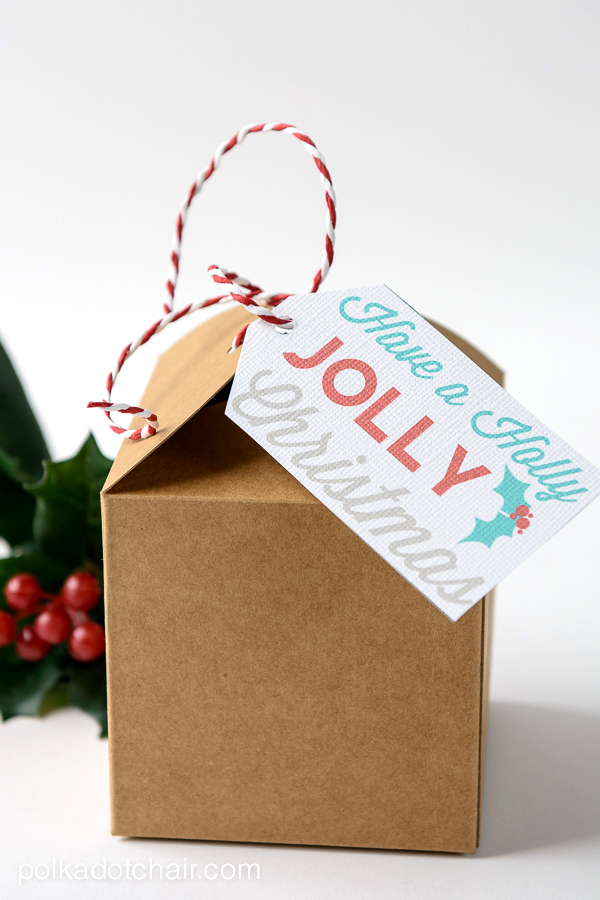 Then visit the other blogs on the book tour to collect 9 more free printable gift tags:
October 13th: Sew Can She and Piece N Quilt
October 14th: Generation Q Magazine and UCreate
October 15th: Diary of a Quilter and Noodlehead
October 16th: Flamingo Toes
October 17th: Simple Simon and Co AND It's Always Autumn