Summer's over and the kids are back in school, which means it's time for me to decide if I'm going to volunteer to help with any of the class parties this year. I'm always happy to help, but I never want to find myself the night before the party with no idea what craft or activity I'm going to do with the kids. So this year I'm planning ahead. If any of you signed up to help with your child's classroom Halloween party I have a great idea for an easy, inexpensive activity those kids are going to love: printable Halloween masks the kids can color in themselves.

There are four different designs: Frankenstein, a pumpkin, a cat, and a Day of the Dead skull. Print them out and let the kids go to town coloring them in. Here's what they all look like: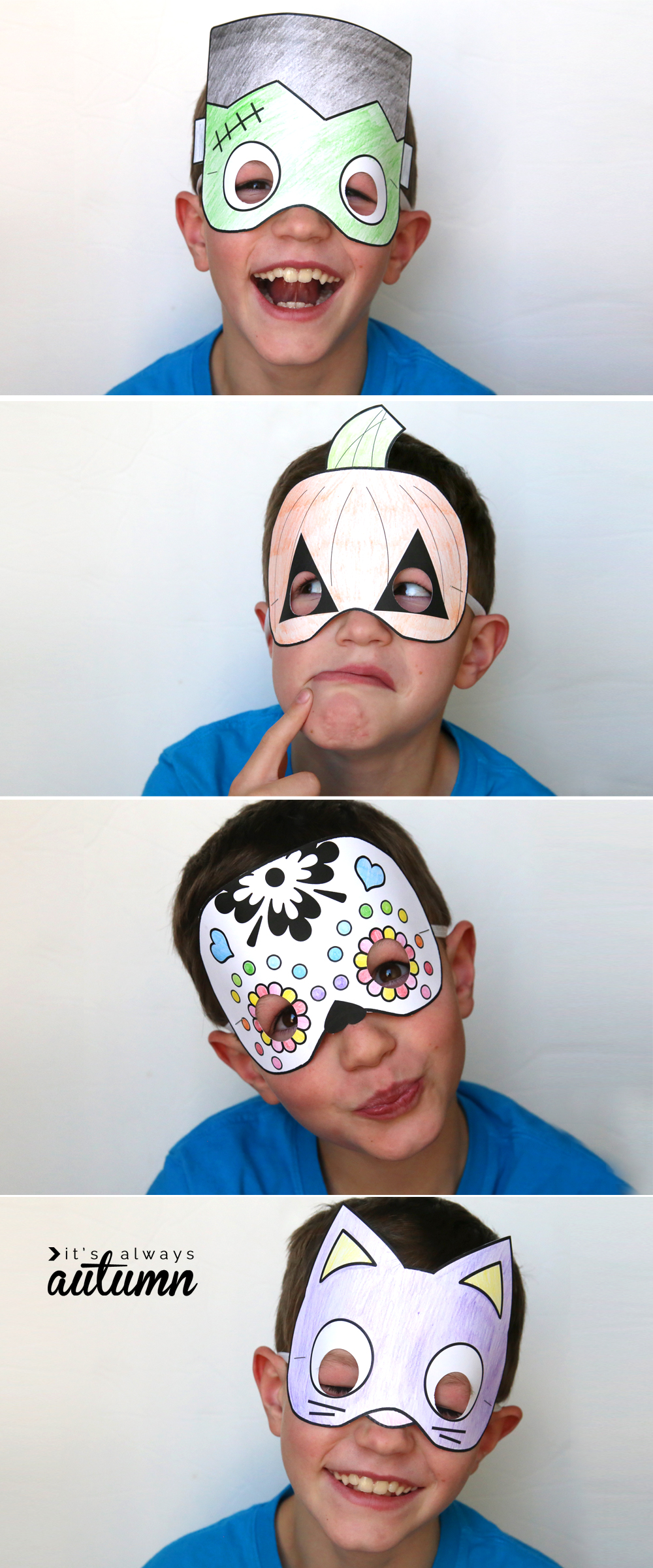 You can download each of the mask designs for free at the end of the post. Make sure you print them out on cardstock or other heavy weight paper so they won't tear.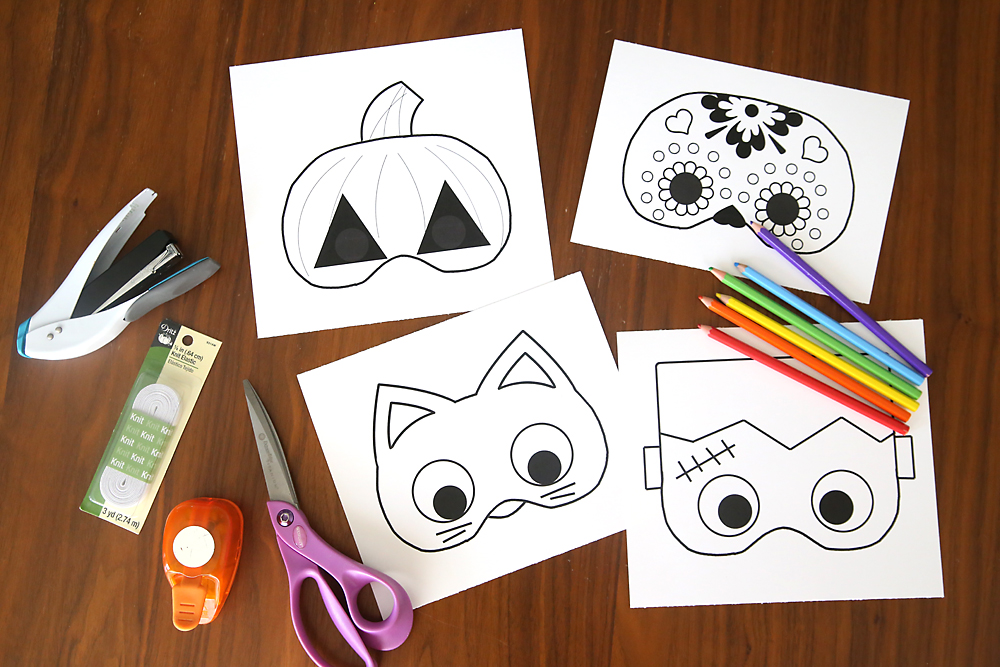 Once you have them printed, the rest is easy: let kids color them in however they'd like and cut them out. Then use a 1-inch punch to punch out the eyes (if you don't have a punch, you can let kids cut the eyes out with scissors – they won't look as tidy, but the kids won't care). To finish, cut a strip of 1/4 inch elastic to 15 inches and staple it to both sides of the mask.

These masks would be a great activity for a school Halloween party. The only cost involved is purchasing cardstock (if your school doesn't already have some) and elastic. I used 1/4 inch elastic, and a 15 inch piece was just right for each mask for elementary school age kids. (The 1/4 inch elastic I purchased came in packages of 3 yards, which means you get 7 pieces from each pack. At about $1.50 a pack, that means elastic will cost around $6 for 28 masks.)
It's also a fun activity to do at home. The masks are easy to make and low on the mess scale.We just used colored pencils, but you could use crayons, markers, or even paint, and then add stickers or glitter if desired. My kids had friends over when I printed out all these samples and everyone had a great time picking their favorite mask and then decorating it to their heart's content.
You can download the different mask designs here. Be sure to print at 100% or full size. NOTE: All masks except Frankenstein come 2 to a page.
Download the Frankenstein print & color Halloween mask by clicking here.
Download the Pumpkin print & color Halloween mask by clicking here.
Download the Day of the Dead print & color Halloween mask by clicking here.
Download the Halloween Cat print & color Halloween mask clicking here.