In today's post: Learn everything you need to know to finish your t-shirts and other knit garments with a professional looking neckline.
Nearly all of the patterns I share on the blog are designed to be sewn with knit (stretchy) fabric. That's mostly because I really like to wear comfy knit fabrics (t-shirts for life!), but it's also because sewing with knits is easy. There's rarely any darts, zippers, finicky fit issues, etc. Easy to wear, easy to sew. Find all of my free patterns here.
But there is one part of sewing up a t-shirt or other knit garment that can be tricky: finishing, or binding, the neckline. To make sure you won't be intimidating by this step in each of my patterns, I'm sharing two videos that walk you through each step of the process.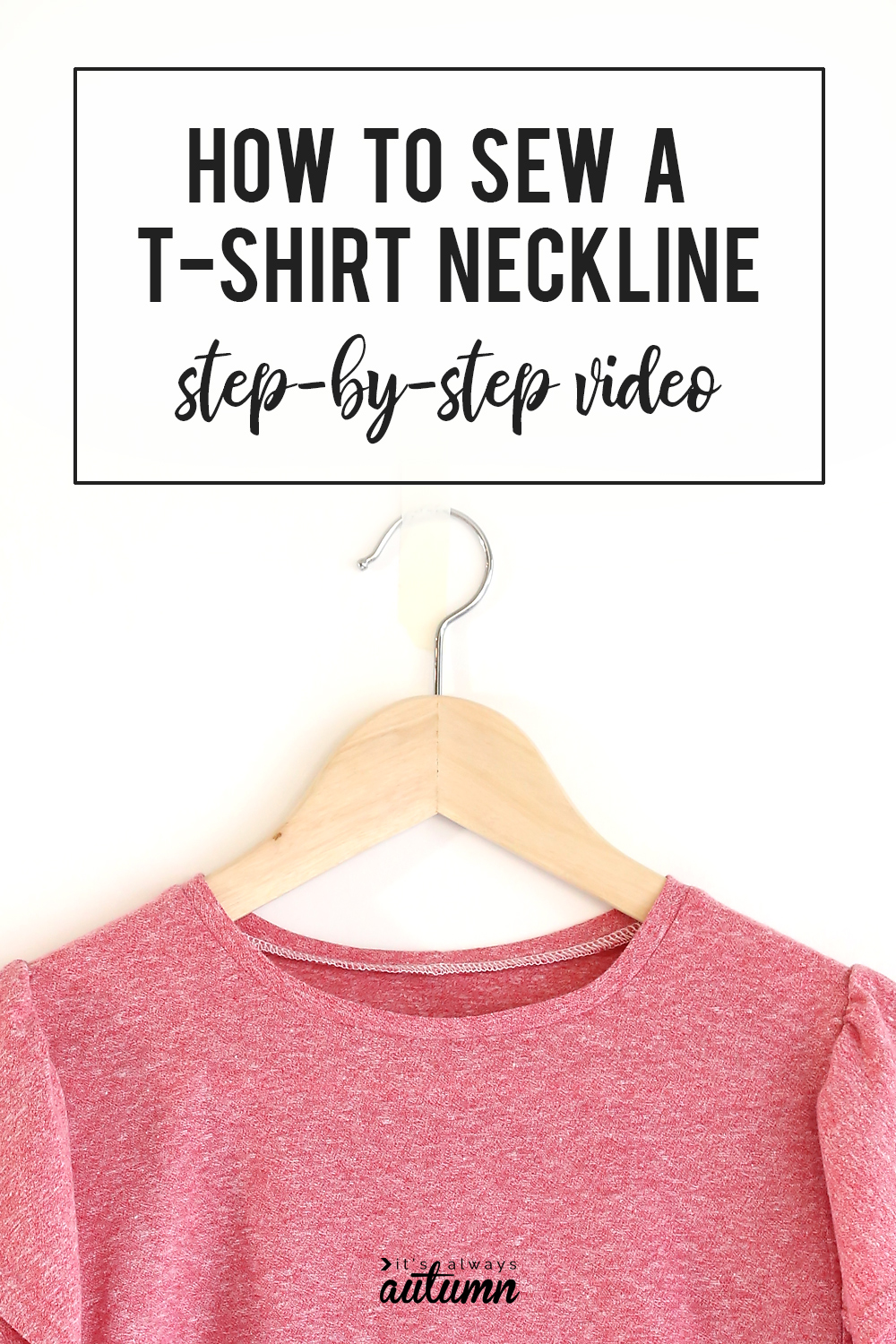 How to sew a t-shirt neckline
These two videos will show you exactly what you need to do in order to end up with a professional looking neckline on a t-shirt or other knit top or dress. The videos are each 8-9 minutes long because I wanted to be very thorough and make sure to show and explain each step. If you do not see the videos here, you are likely using an ad-blocker. If you disable it or whitelist this site, you'll be able to view the videos.
Part 1: Determine the size of the neckbinding piece
A few notes:
This video shows you how to determine the length of your neckbinding. Cut the height as follows: 1.75 inches tall for an adult's shirt and 1.5 inches tall for a child's shirt
Each of my patterns will give you a neckbinding measurement. This is an approximate measurement for cutting out your pattern piece only and IS NOT the final length of the neckbinding. You will determine the final length using one of the two methods I showed in this video.
Part 2: Attaching the binding to the neckline
Remember, you can find all of my patterns by clicking here.
Find my Classic T-shirt pattern here
Find 20 great t-shirt patterns here
Find 20 gorgeous maxi dress patterns here