I hear a lot of people say: "I wish I knew how to make bread." That's because homemade bread is about the yummiest thing in the world. But making bread seems intimidating, and figuring out when to fit learning something new in amongst all the laundry and errands and carpool, etc., just seems like too much work. But hey, the laundry can wait for 15 minutes, right? In that much time you can watch today's video, which will walk you through all the steps to make the most amazing homemade dinner rolls. And once you know how to make dinner rolls, you can use the same recipe to make bread, cinnamon rolls, garlic herb rolls, garlic breadsticks, raspberry sweet rolls, etc. This is a tried and true dinner roll recipe that will not disappoint!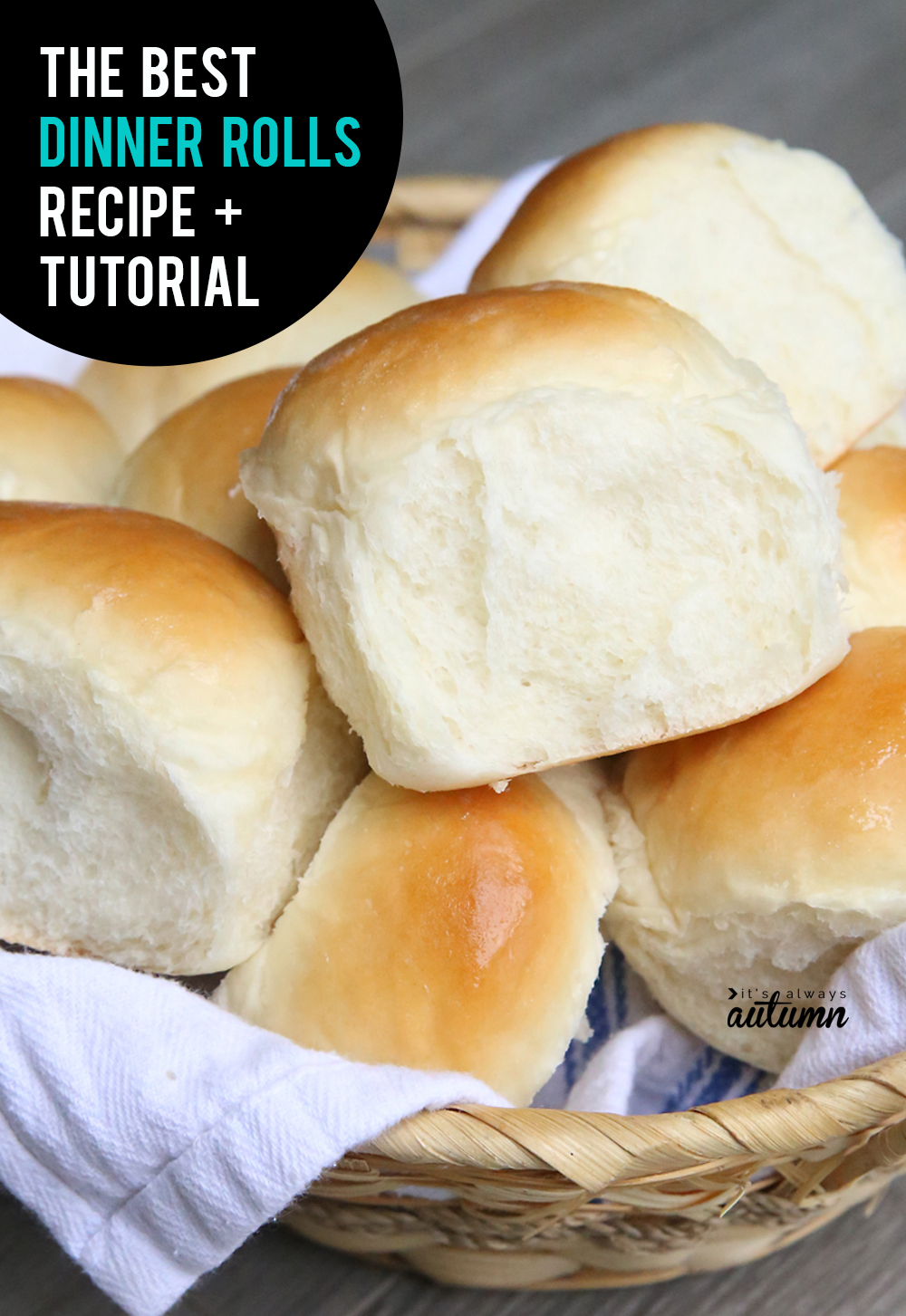 There's really not much that can compare to a soft, pillowy roll straight out of the oven and smothered in butter. I figured with the holidays coming up some of you might like to learn how to make rolls from scratch. Although I warn you – if you start bringing homemade rolls to family dinners, you're going to be asked to bring them every year from now to eternity.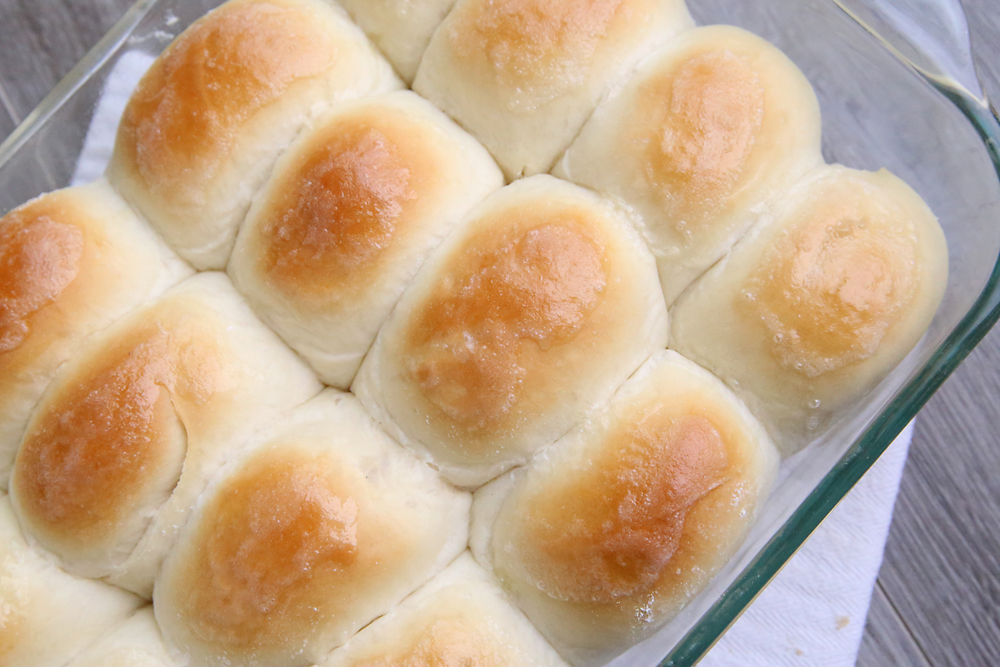 I have a free printable recipe card at the end of the post, but first I have a video that will walk you step by step through the process. Making bread isn't hard, but it has a number of steps and that can be intimidating. The best way to learn how to make bread is to watch someone do it while they explain everything to you. Since you can't all come to my kitchen (and it's probably too messy to invite anyone over anyway) I've tried to capture the whole process on video.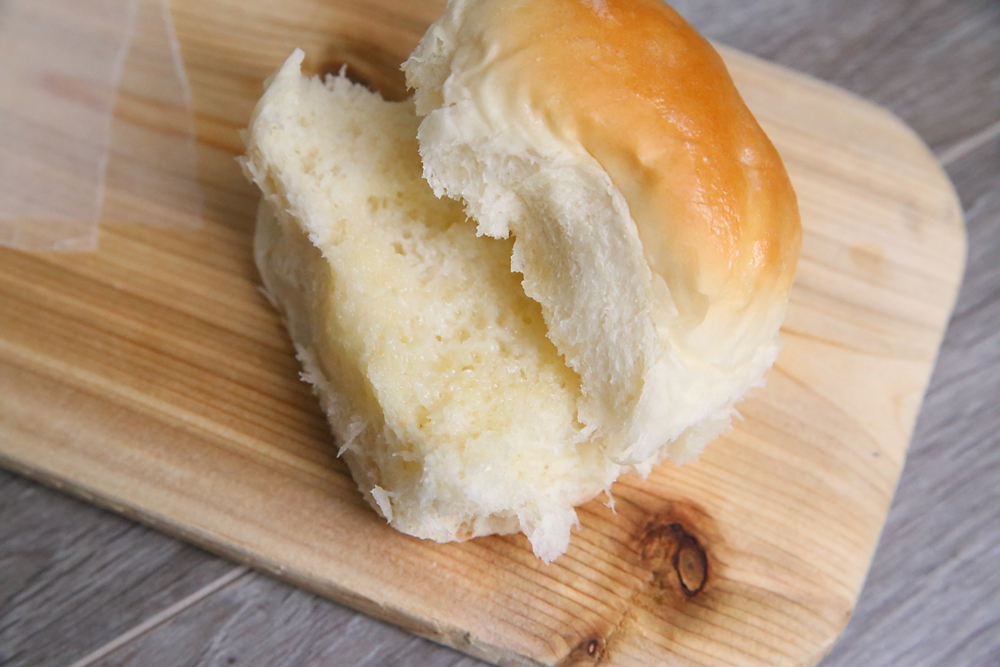 It's a little bit longer video than I usually make – about 10 minutes – because I wanted to try to cover everything. But if you're willing to listen to me blather for that long, you should be ready to make your own easy homemade dinner rolls at the end!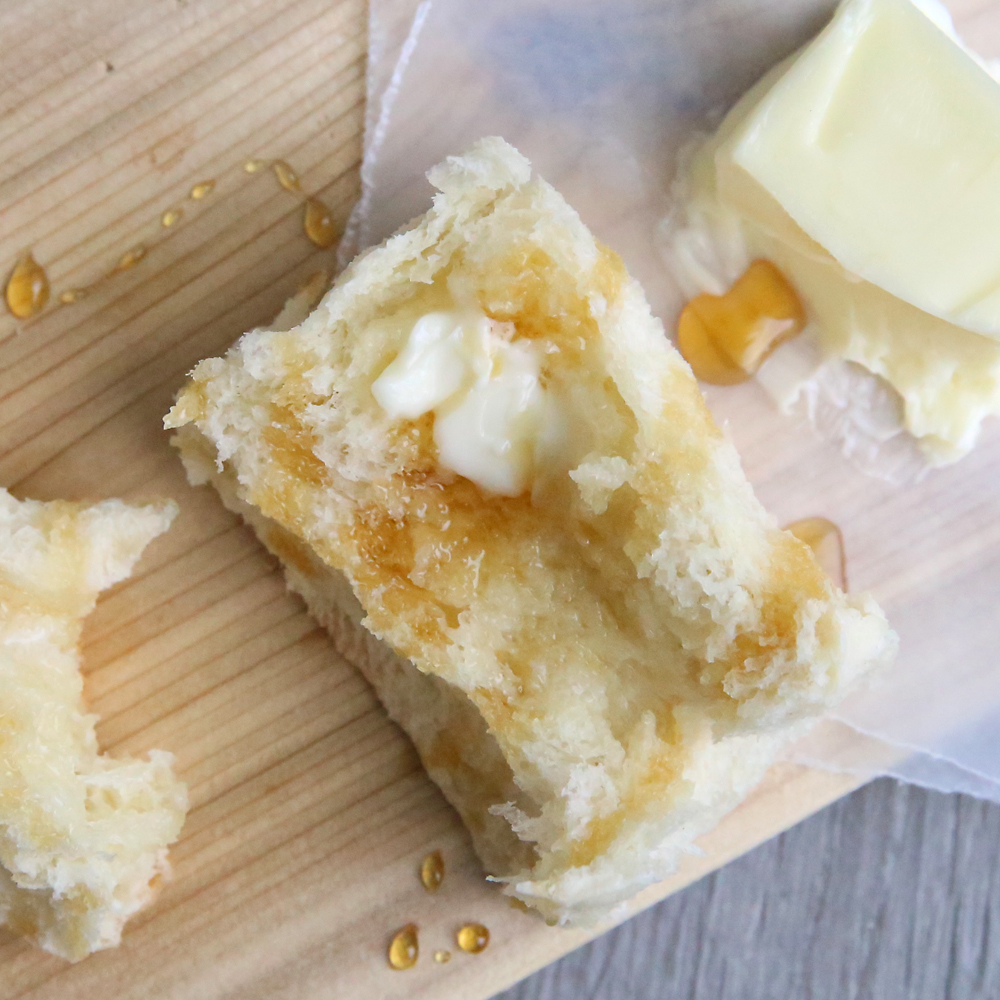 Click here for a printable version of the recipe card you see below.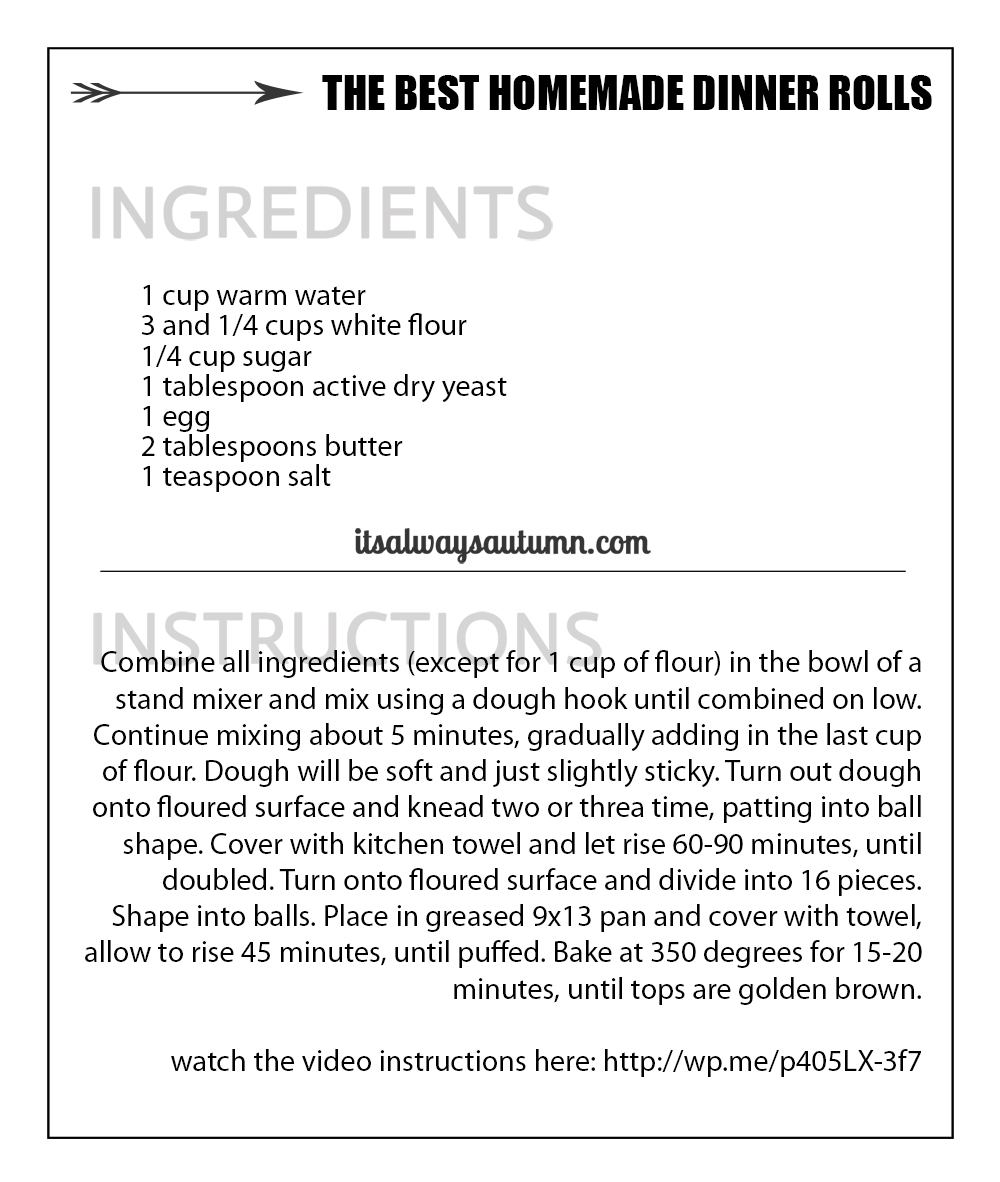 A couple extra notes:
I mentioned in the video that you can mix your bread by hand if you don't have a mixer, and I even promised to give you some tips for that. And then I didn't (sorry!). Click here for a really good overview of how to knead bread by hand.
You should start making rolls about 3 hours before you want to serve them. Here's the general time table: 15 minutes to mix and knead | 60-90 minutes first rise | 10 minutes shape | 45 minutes second rise | 15 minutes bake time (and those times are absolutely not set in stone – if you let it rise a little too long or not quite long enough the rolls will still turn out fine!)
You can make the rolls ahead, up through the shaping step, and then freeze them to bake later to save time. Click here to learn how.
This recipe is for white rolls. You can substitute up to half the flour with whole wheat flour if you'd like, but they will not be as pillowy soft. If you want to make 100% whole wheat rolls, you'll need to find a different recipe.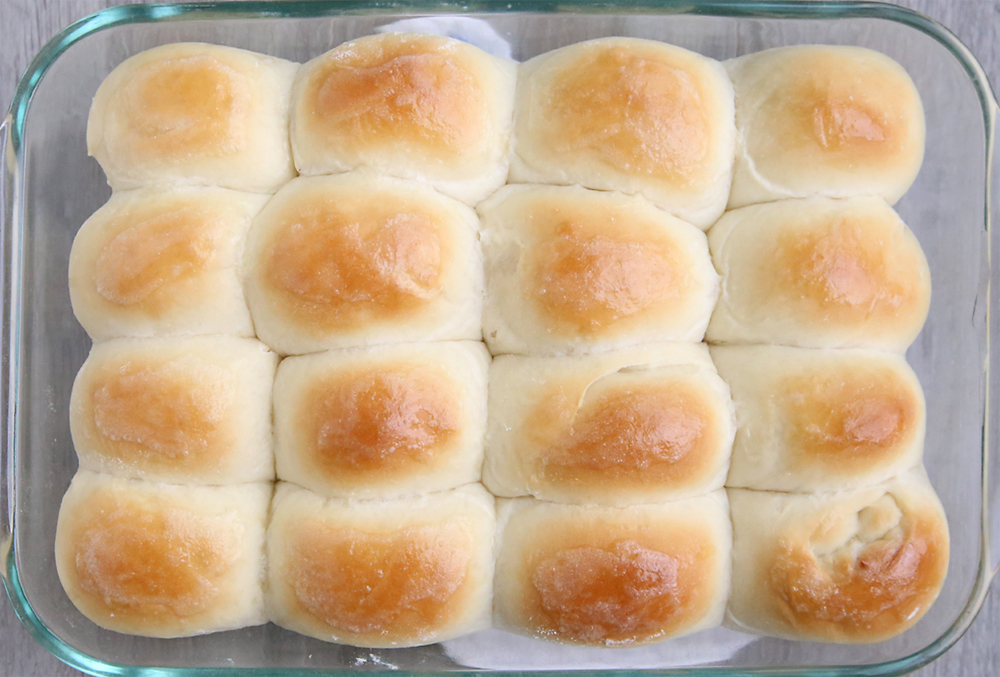 Once you have the basic recipe down, the possibilities are really endless. Check out some of the recipes listed below to see what else you can make:
And if you want to learn how to do all the prep work in advance and cook the rolls later, click here!