So, instagram's been around for a while and I'm still not a big fan. I don't tend to want to share my everyday photos of our family with the whole world, or even just my friends. That's ok. What I do want to do, every once in a while, is cool-ify a photo with some of the nifty insta filters (I know, we all went overboard on filters for a few years, but every once in a while it's still pretty fun). I still take the majority of my photos with my camera, not my phone, so I looked for a way to get the instagram look without actually using instagram, and I found a set of easy to use Photoshop actions that give you the same cool effects that Instagram does, which is really quite spiffy. The insta look w/out the insta? Yes please. Here's why: with Photoshop actions, I can get the "insta" look on any photo I want, not just phone photos. That means even old photos are fair game!

First, I need to give credit where credit is due – I did not create these actions. They are offered free (thanks!) by a guy named Daniel Box and you can find them here. Using the actions is super easy: just click to download, then find where on your computer the actions have downloaded to. Double click them and they'll open up your version of Photoshop. Make sure your actions box is open (window – actions) and it's just a matter of opening a photo and clicking on the action you'd like to run. If you need more help on how to do this, there's a handy youtube video here.
That's the good news. The bad news is they won't work in Photoshop Elements, so if you don't have the full version of Photoshop you're out of luck. Maybe it's time to invest 🙂
Anyhow, I had a great time trying out these actions on a bunch of photos. It's amazing what a difference one click makes – it's like instant art. I a photo of some pretty tree blossoms this spring, but it felt kind of blah. So I gave it some insta-love using these actions and it ended up much cooler: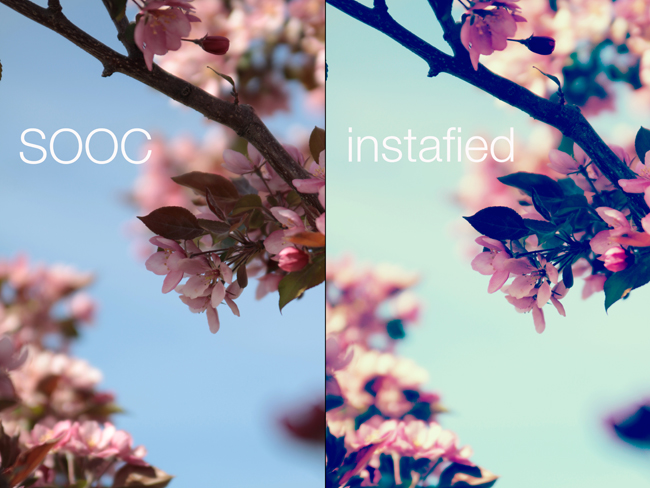 I printed the photo out and it's now on the shelves in my new and improved downstairs (more coming on that in the next few weeks!)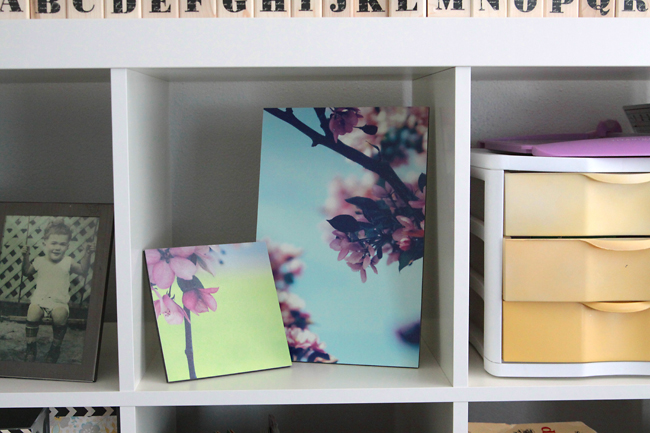 Different photos look better with different filters applied, so I thought I'd give you a couple of examples so you can see the different effects you can get. By the way, SOOC means straight out of camera. Check out the lomo-fi option on this one: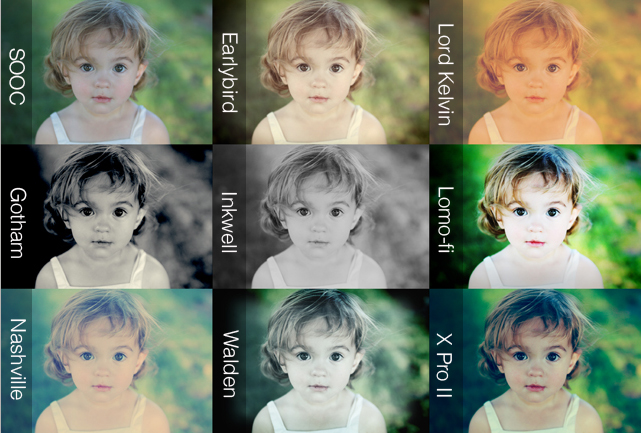 Again, I'm digging the lomo-fi here, but I also love the retro feel of earlybird, nashville, and walden: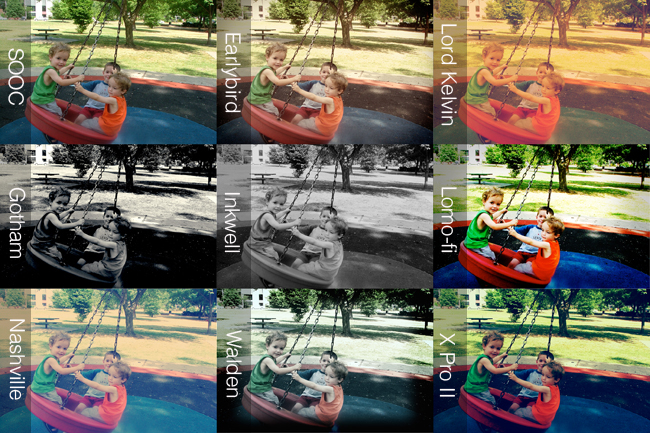 Some of the filters darken your photo quite a bit, which can be easily fixed with a little brightening. I really like the X pro II on this photo – it just needs a quick fix to make the face bright enough to see well.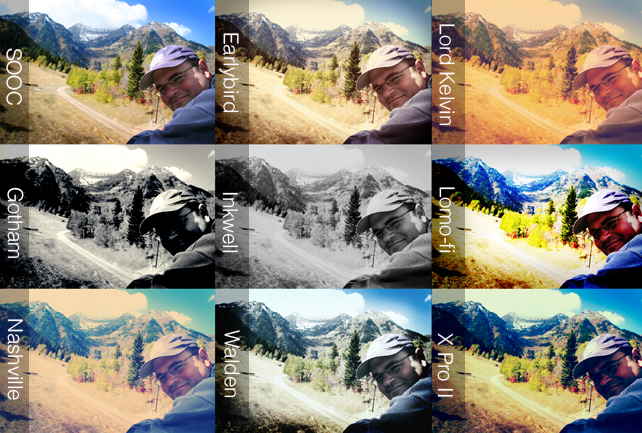 I noticed that photos with lots of colors look especially cool using this filters/actions. The color blue goes a gorgeous aqua using the nashville filter.
And yes, here's the little girl again. And no, I don't love her more than my other children, despite the fact that she appears on the blog more than the boys do…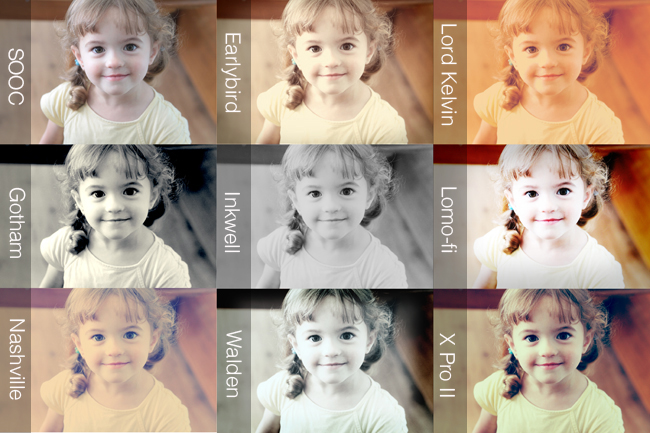 Hopefully this little Photoshop tip helps out some of you who also do not have smart phones (I guess that's assuming there is anyone else out there who doesn't have a smart phone already). And even if you do have a smart phone, you might want to insta-fy some of your older, non-phone photos.
I have a big project I'm going to be showing you sometime next week using close to a hundred photos that I insta-styled with these Photoshop actions, so be sure to come back!