Pinterest is great for inspiration, but it can be pretty annoying when you're looking for good, usable tutorials. Search for "DIY picture frame" on pinterest and you'll end up with a bunch of awesome photos that link back to NOWHERE. I love the idea of making your own handmade photo frames, so I spent some time scouring the internet, and today I'm highlighting 20 fantastic DIY picture frame tutorials. Each one links back to a real, live, helpful tutorial that will show you exactly how to make a cool frame of your own. Keep reading for photos and links.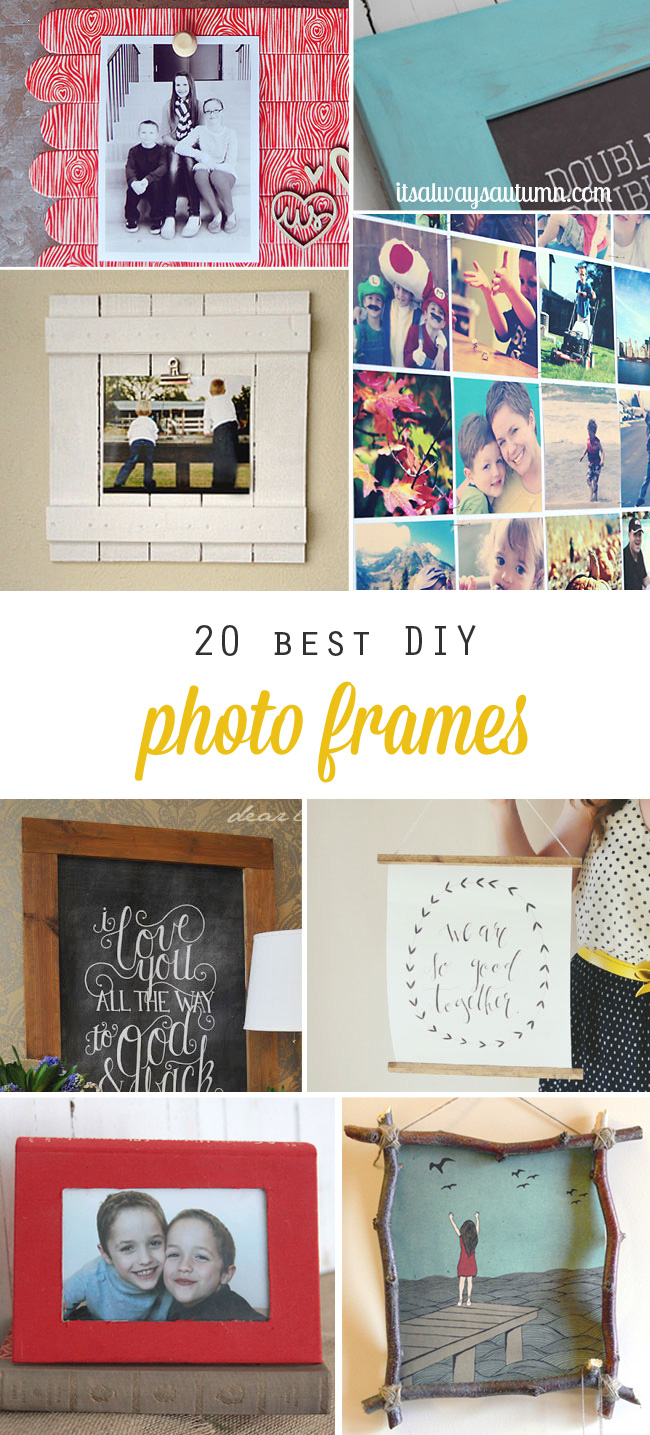 1. First up is this awesome handmade photo frame by It's Overflowing – it would be really easy to make one of these for each family member and update with a new photo every couple of months: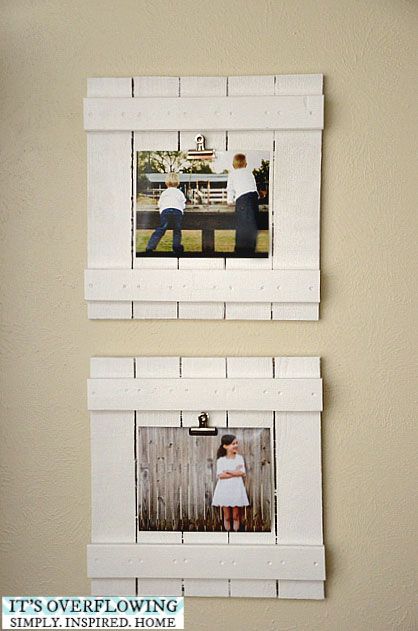 2. This tutorial from Shanty 2 Chic shows you how to build your own multi-layer picture frame, again with a clip for easy photo changes: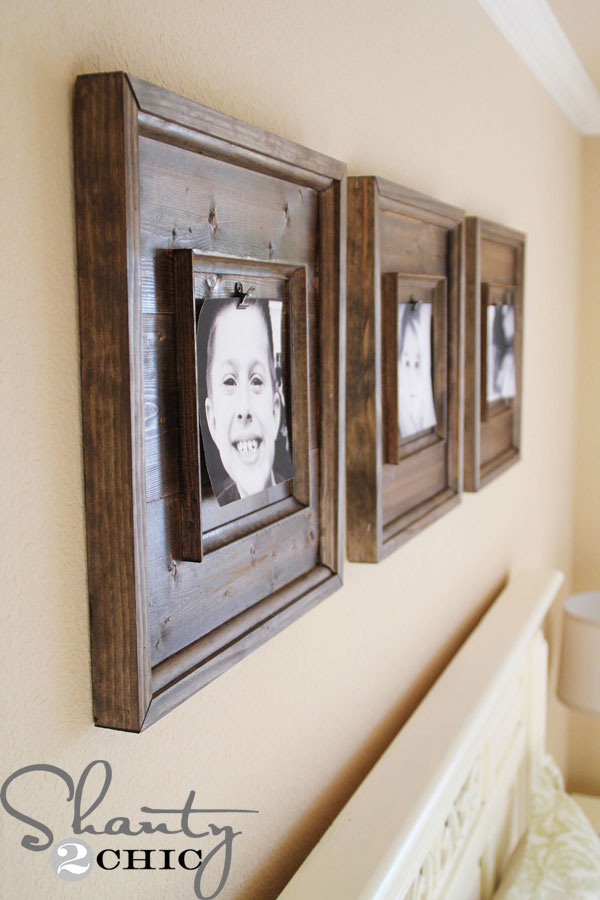 3. These shaped cutout frames are very popular on Etsy, and Ginger Snap Crafts shows you how to make your own: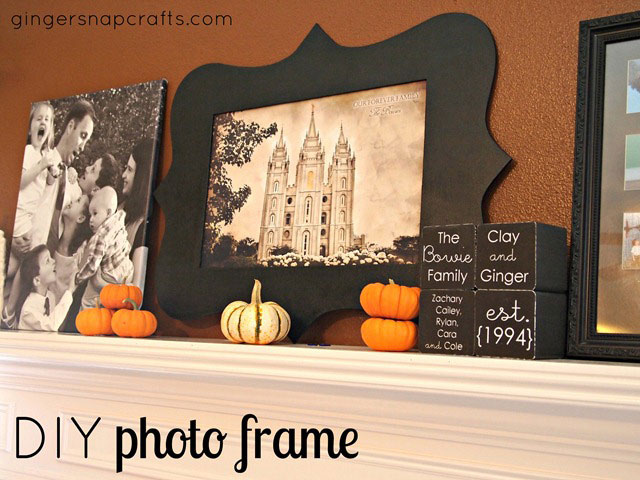 4. I love the simplicity of this rustic twig frame from Angela Osborn – it would be a great project to work on with your kids: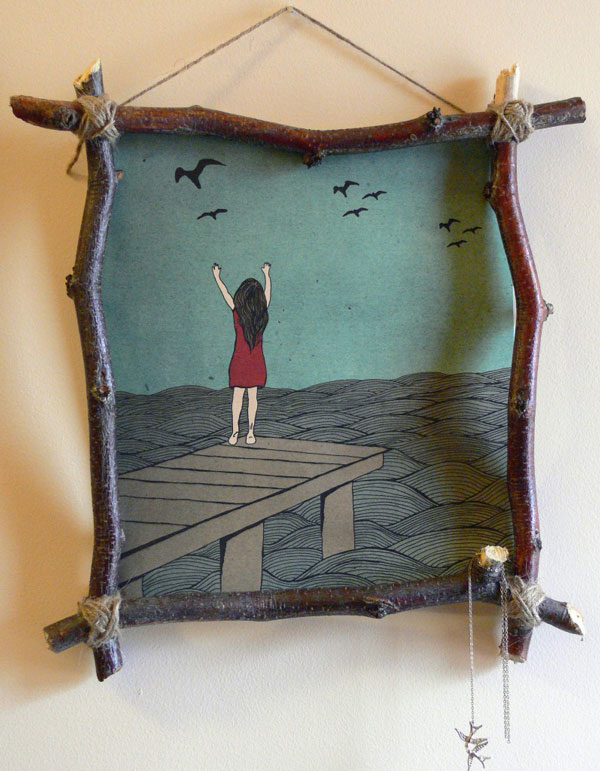 5. Here's another super simple option – this handmade photo frame from It's Always Autumn is made with wood slats and looks fresh and graphic: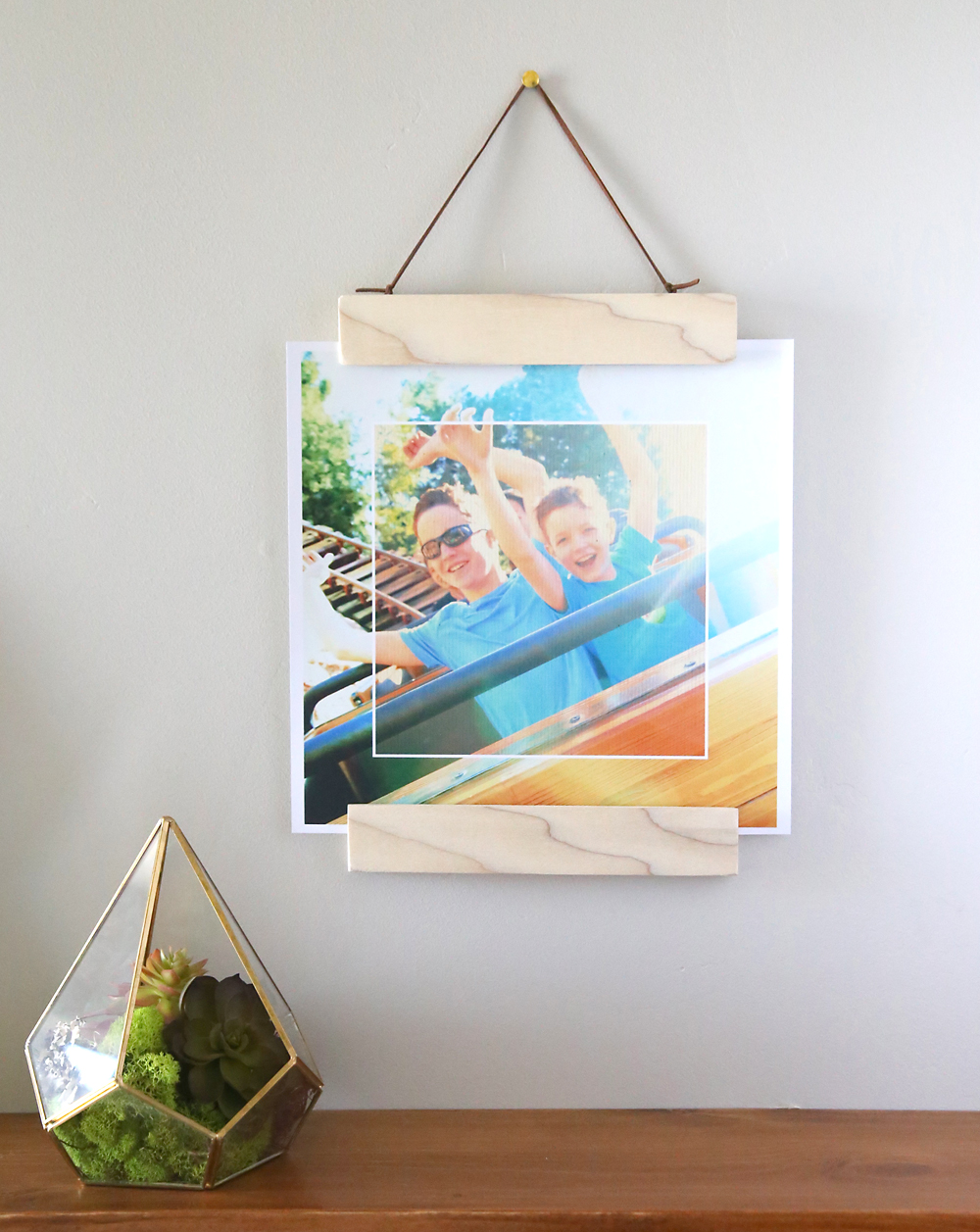 6. For a classic mitered wood picture frame perfect for photos, chalkboard art, and printables, check out my super easy DIY frame tutorial: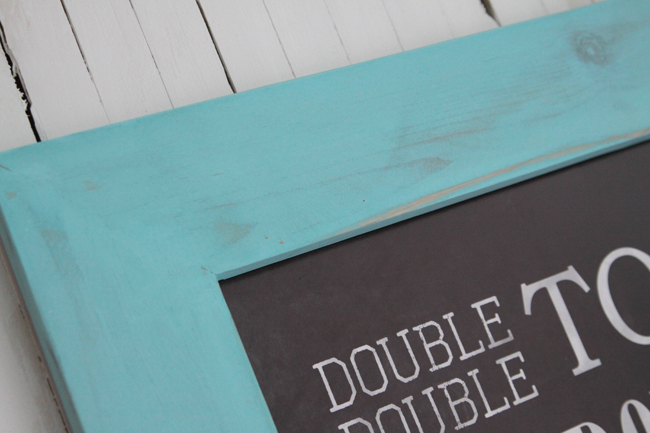 7. This tutorial from Design Salon shows you to miter corners using a hand saw instead of a miter saw, and includes info for framing an existing canvas: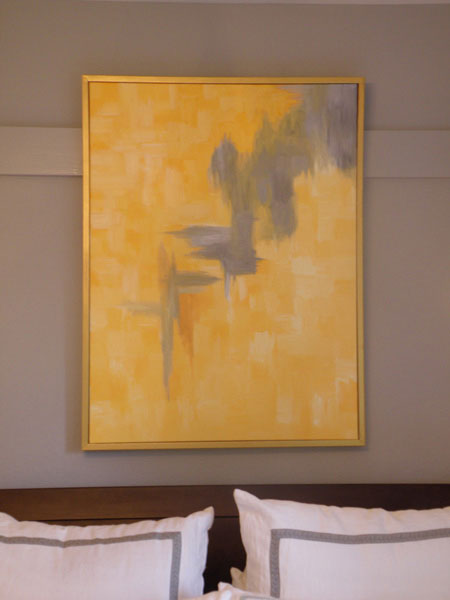 8. This tutorial for a pretty DIY picture frame made from moulding includes tips on painting and glazing as well. It's from Landee See, Landee Do: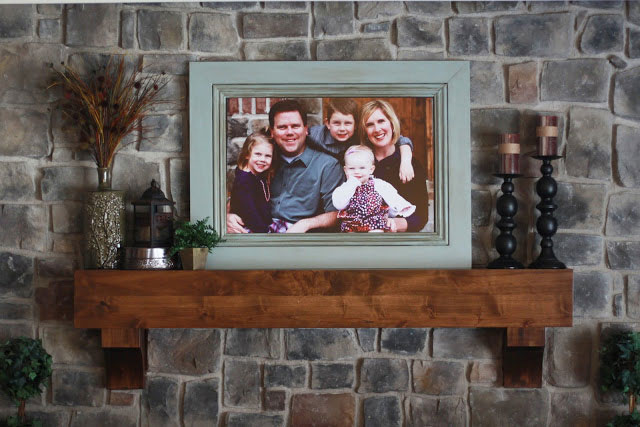 9. This is another mitered corner picture frame, but it gets kicked up a notch with extra wood border by Blue Roof Cabin: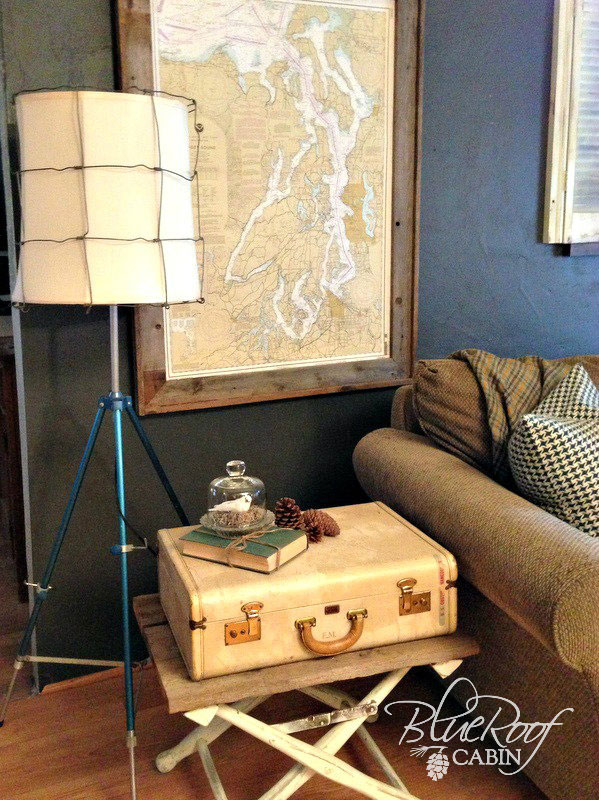 10. Dear Lillie shows you how to make a pretty stained wood DIY picture frame with measurements for a large 24×36 print, plus tips on how to download and order printables: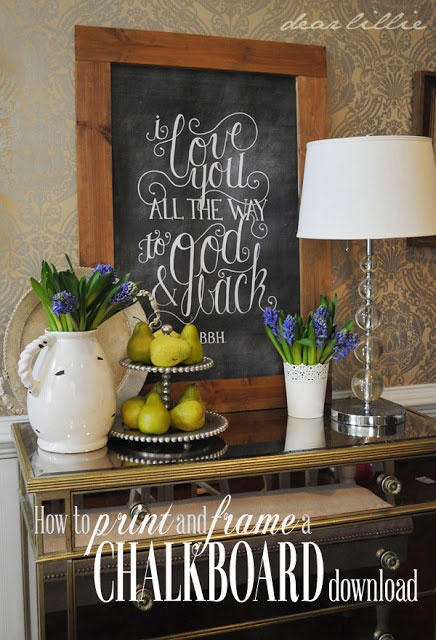 11. if you're looking to frame a large photo collage, try this easy bulletin board photo wall approach from It's Always Autumn: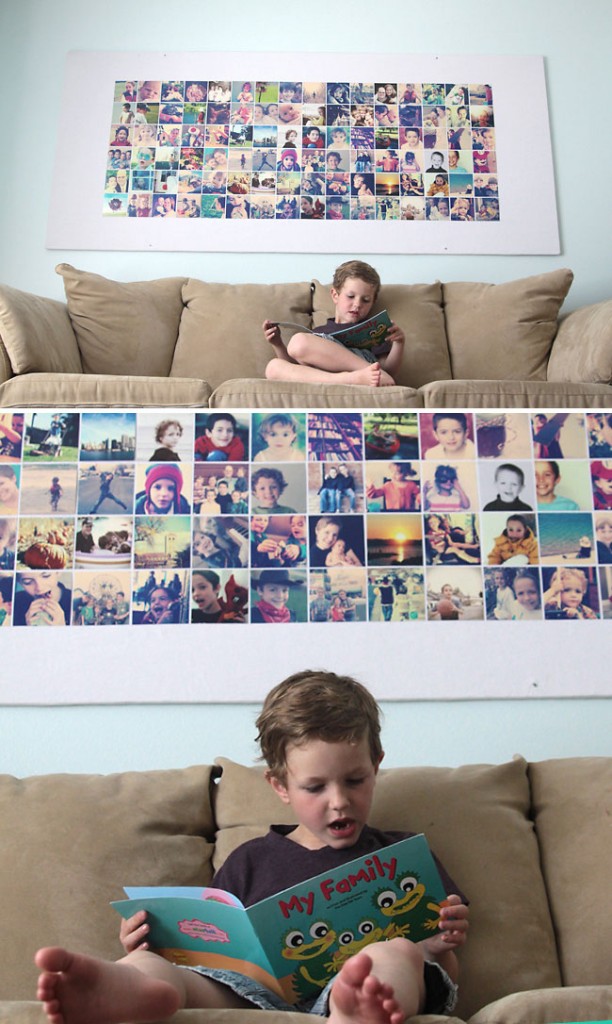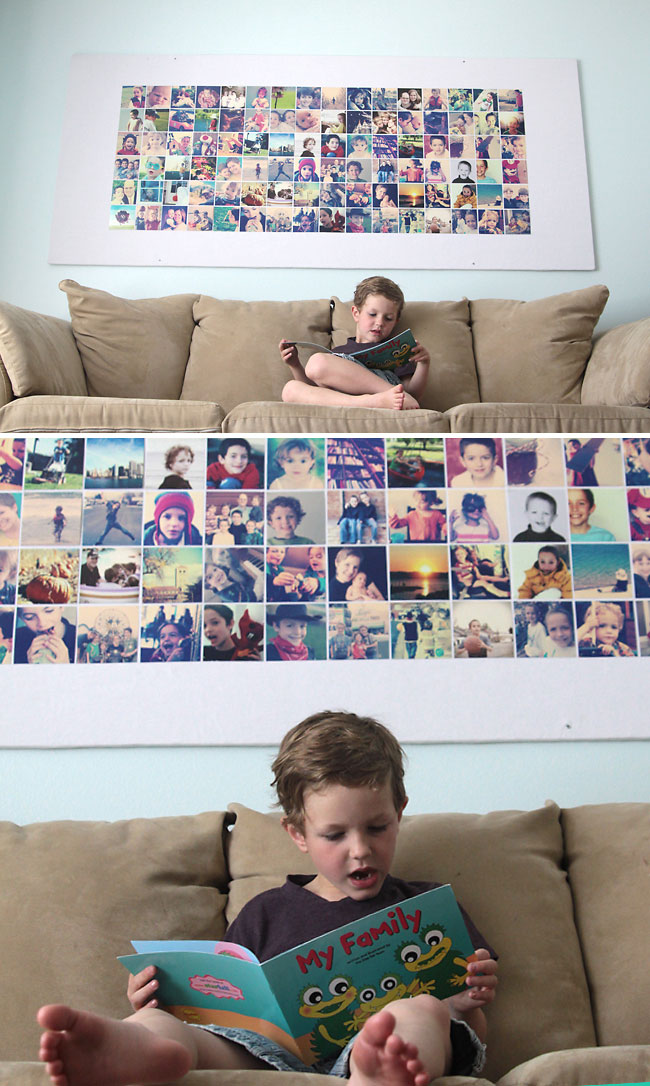 12. This plexiglass front frame from How Does She would make a great gift: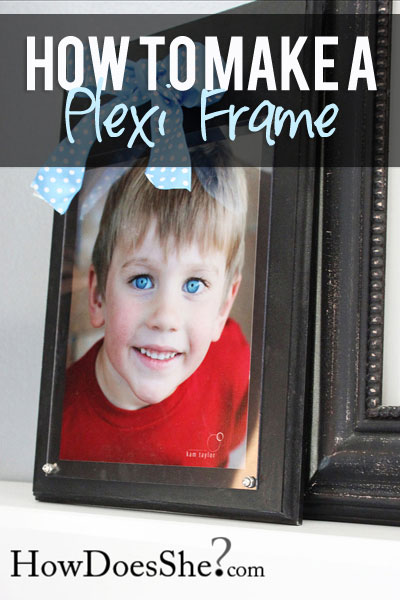 13. This is a seriously creative idea – how about a statement photo frame made from a ceiling medallion? From Honeycomb Creative Co.: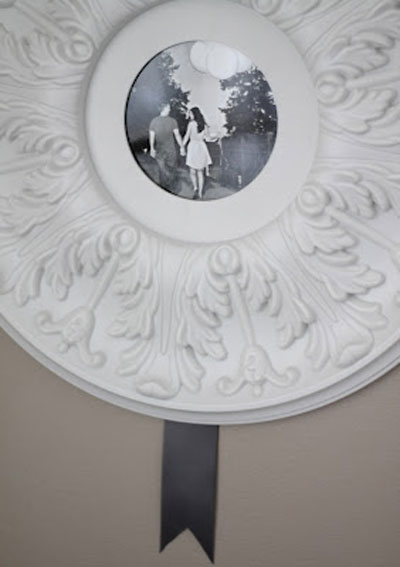 14. This tutorial is actually for a mirror frame, but the same concept could easily be applied to a photo. From Thifty and Chic: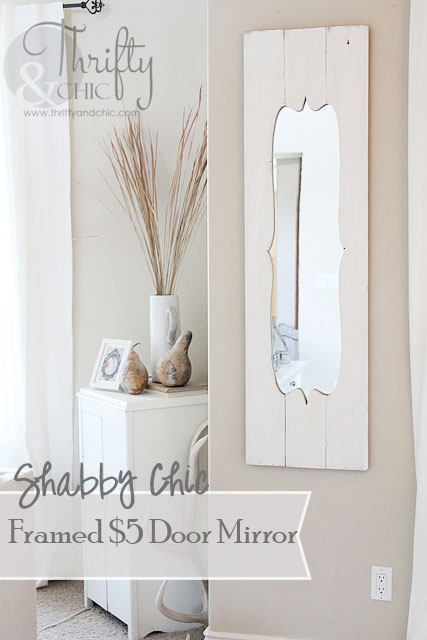 15. Here's another mirror frame from Thrifty and Chic (this is a great blog, BTW) that would work well for a photo – all you'd need to do is trim a photo to size and adhere it to a circle cut from cardboard: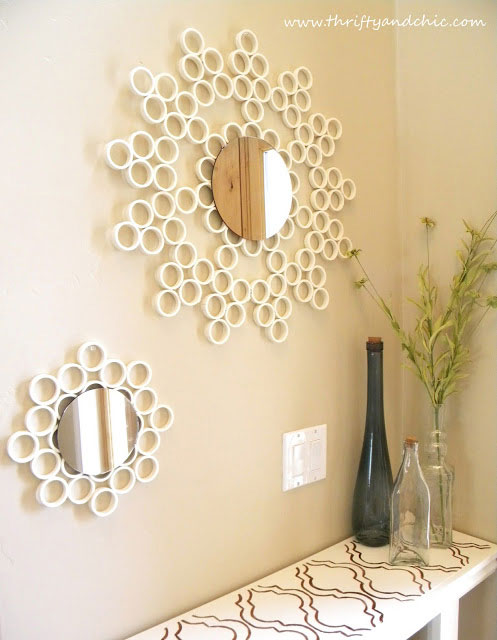 16. For a simple handmade photo frame for smaller photos, check out this frame from a book by It's Always Autumn: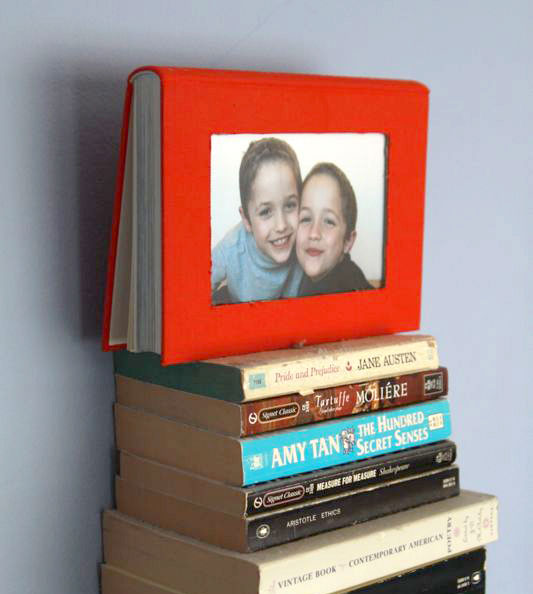 17. If you're on a budget, try this simple frame from Rad Megan that's made from paper. You could get a completely different look using a different type of patterned paper – and her tutorial even includes a template for the cute frame stand: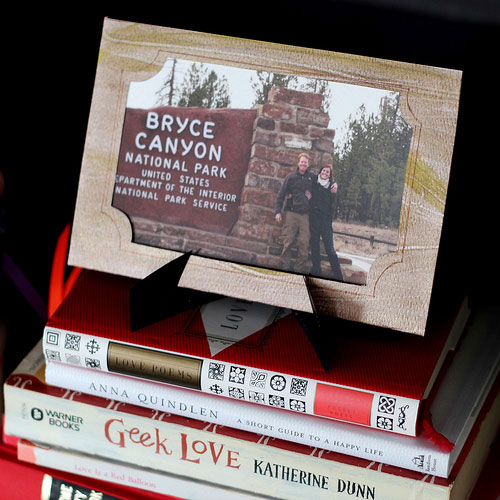 18. This double sided frame would look perfect on a mantle. It's made from cardboard and the photos can be easily changed – I can envision it covered in different textures (even fabric!). Tutotiral from Ohoh Blog: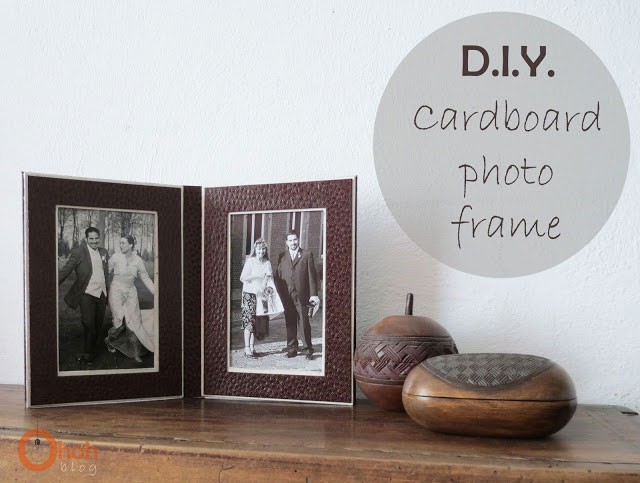 19. I'm in love with these popsicle stick + washi tape picture frames from eighteen25. Way to take a pretty cheesy kid's craft and make it cool enough for adults.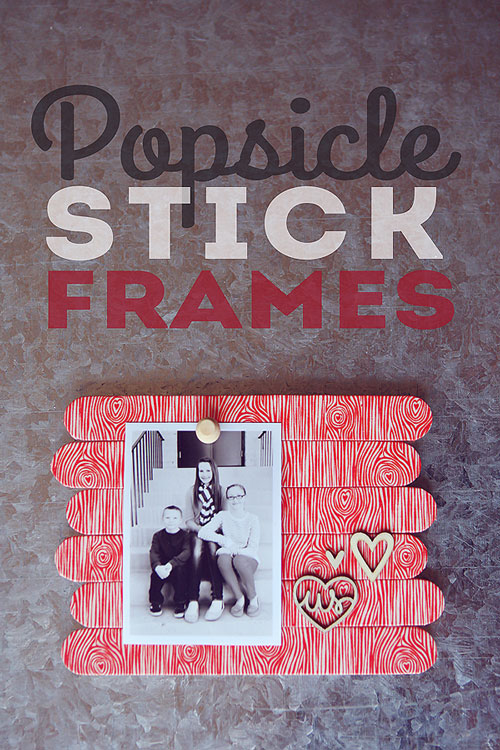 20. Finally, here's an idea from Oh Happy Day that uses photo mat, plexiglass, and tape to make simple, graphic picture frames – it would be perfect for framing a group of smaller photos or prints: