Have you noticed yet that you can make anything Halloween-y just by turning it green and sticking some eyeballs on it? That's what I did with these easy Halloween popcorn balls. I took the easiest popcorn ball recipe ever (just popcorn + melted butter and marshmallows), made it green, and added eyeballs for the easiest Halloween popcorn balls you've ever seen.
Surprisingly, these easy little treats are delicious! I knew the kids would like them, but I didn't realize I'd spend all afternoon eating them too. They are similar to rice krispie treats, but so much better!

I think it's the addition of chopped up Oreos that really make these tasty. And the candy corn makes them even…well I don't know because I don't eat candy corn. 'Cuz candy corn is gross. But it's cute, and if you like it, then go right ahead!
Here's a quick video that shows how I made them:
And as you can tell, I was a little too lazy to try to form them into perfect balls, so I pressed them into a 9×13 pan and made Halloween popcorn bars instead. Same great taste, just a little easier to work with.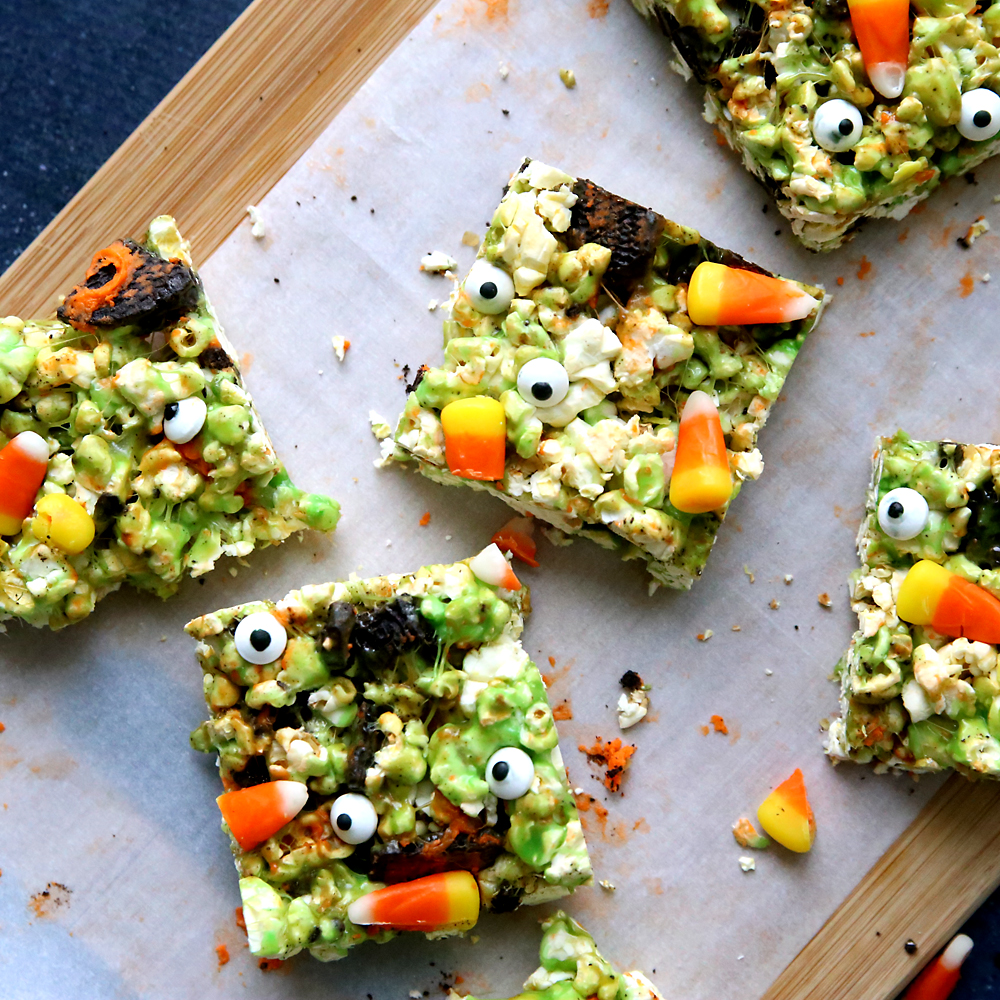 If you want to get all fancy, you can cut paper straws in half and stick them in each bar. You know, for no reason other than to make them look cute. Because that matters for some reason.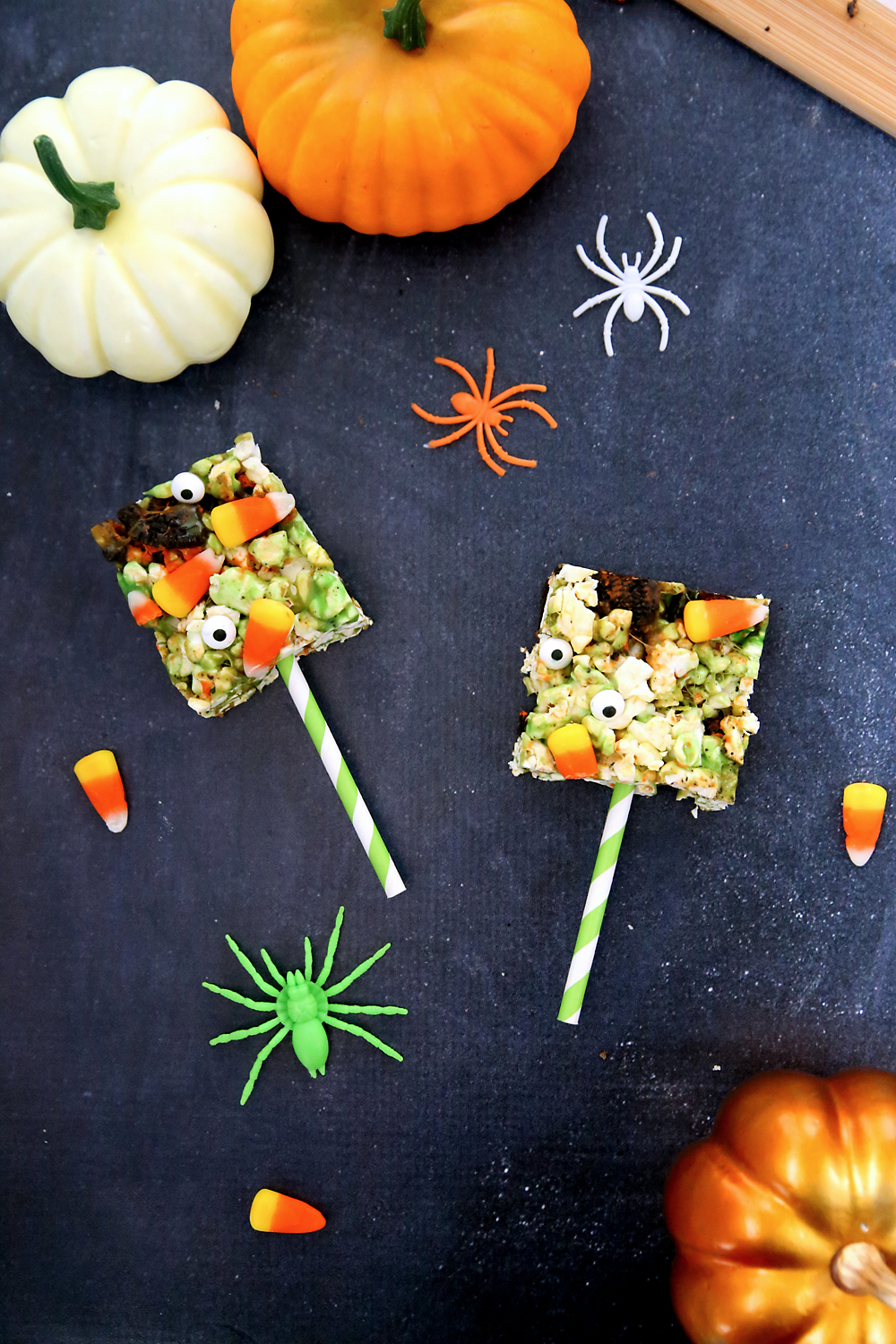 How to make Halloween popcorn balls
Click here to download the printable recipe card: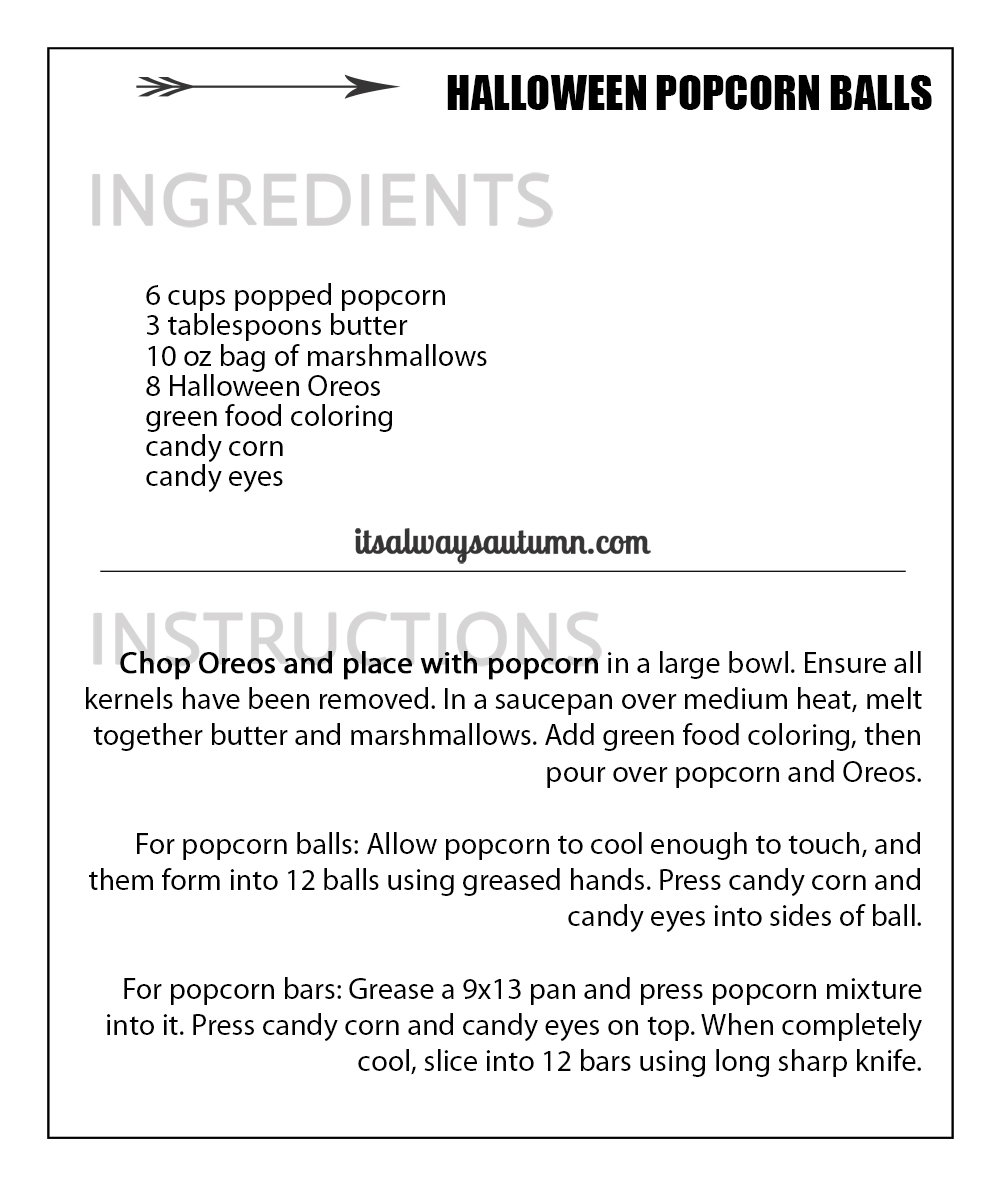 And here's a little video showing how I made them. NOTE: it's easier to slice these if you take them all out of the pan first, so line your 9×13 pan with parchment or wax paper.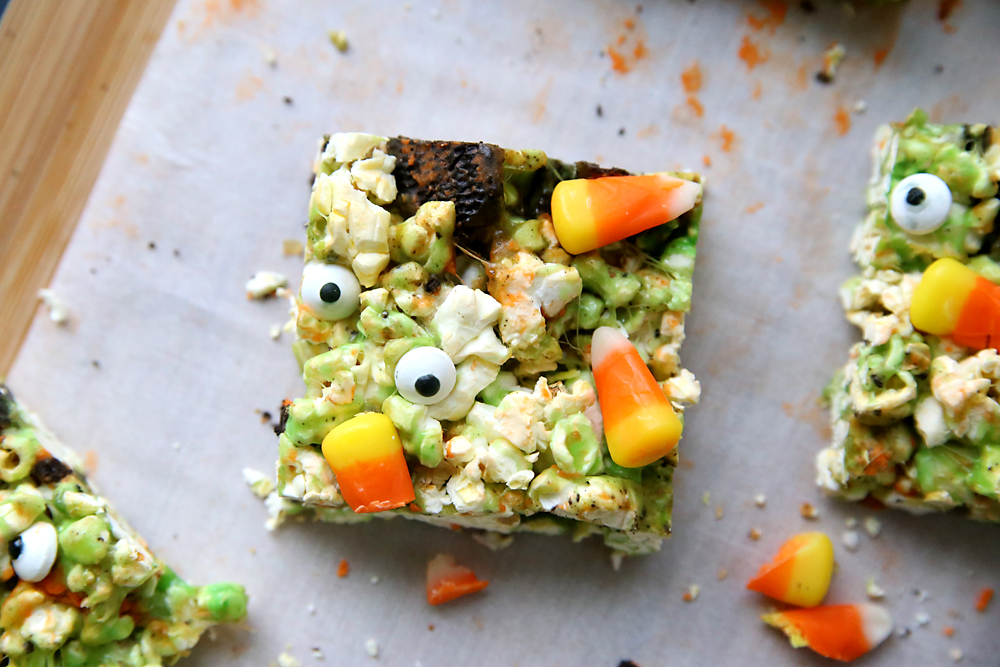 Looking for more fun Halloween treats? Try these:
Halloween pretzel monsters + ghosts