In today's post: learn how easy it is to replace a boring or distracting background in your photos with a beautiful background instead, PLUS learn the absolute easiest way to transfer a photo to wood in minutes!
All my kids are in school full time this year, and there's plenty about it I'm enjoying. Getting grocery shopping done in half the time, actually finishing projects I started forever ago, and eating ice cream while watching Poldark without anyone asking for a bite are a few of the things I'm really pretty happy about. But at the same time, I'm not too jazzed about the fact that my kids are getting so old. There's this little voice of panic running through my head: When did they get so big? How is it possible some of them will be moving out within a couple of years? Did I teach them enough? Did I enjoy them enough? How do I freeze time? And so on and so forth.
As I was panicking about all this a few days ago, I pulled out my old computer and started looking through thousands of photos of my kids from the past 16 years. Talk about a walk down nostalgia lane! One photo in particular caught my eye – a super cute shot of my youngest son as a toddler that I'd taken in Costco. He looks adorable! Too bad the photo background is a bit lacking (unless you regularly pose your toddler in front of pallets full of warehouse sized food).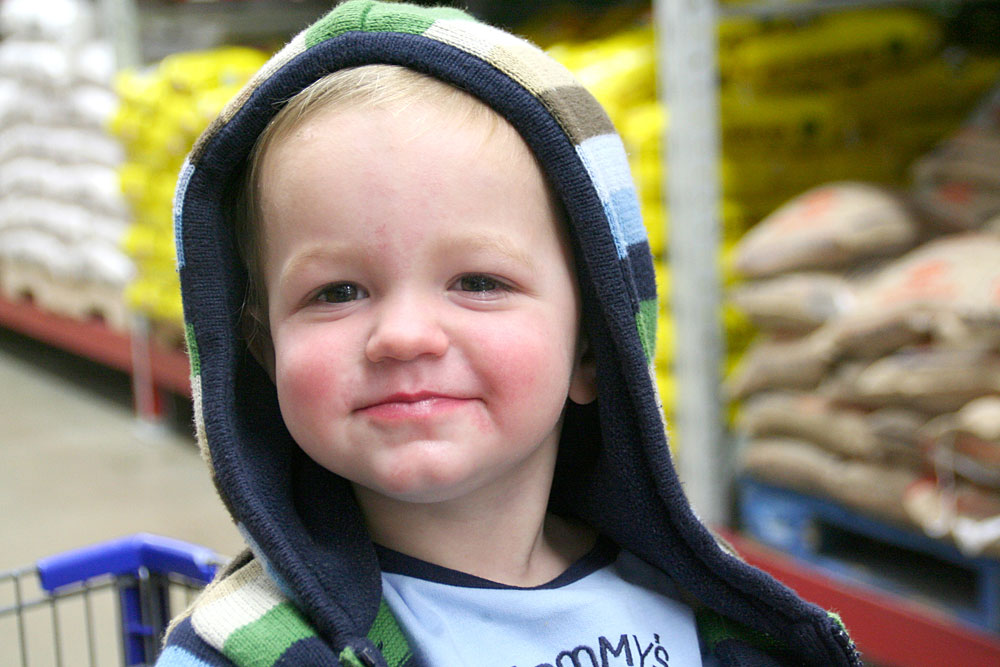 I knew this would be a perfect photo a practice a little Photoshop Elements magic on. The newest version of my favorite photo editing software – Adobe Photoshop Elements 2018 – was just released today and it has some cool new features, including an easy Guided Edit that allows you to swap out the background of your photo. Goodbye pallets of rice, hello fall leaves! Thank you to Adobe for sponsoring this post.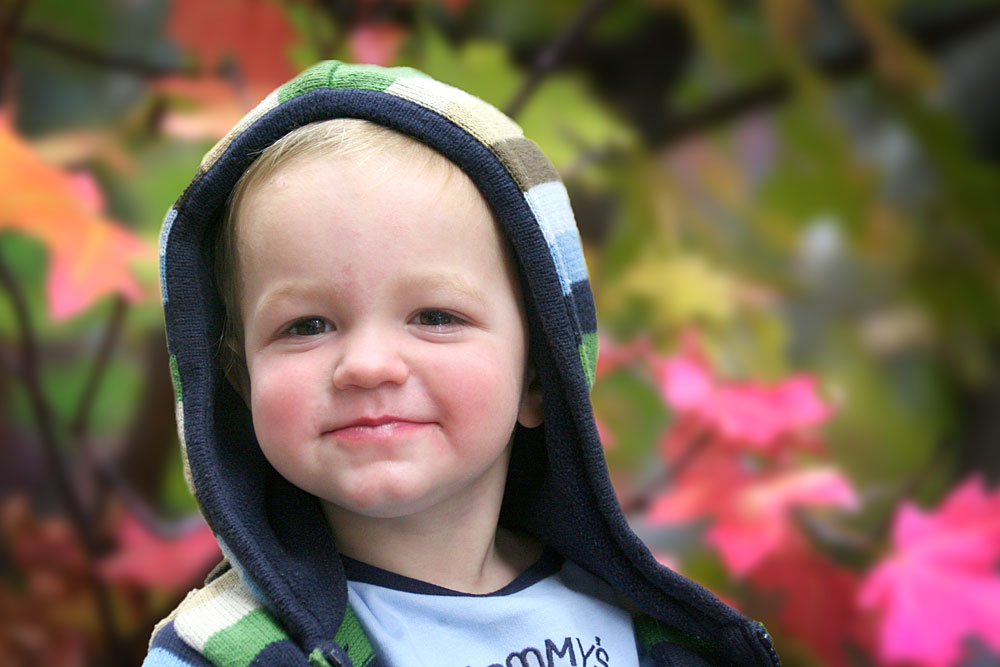 The finished photo turned out so cute I knew I wanted to print it out to display, so I decided to use my easier-than-ever photo transfer method to transfer the photo to a wood plank. Today I'll be walking you through the easy Replace Background Guided Edit in Photoshop Elements 2018 AND teaching you how to transfer a photo to wood the easy way!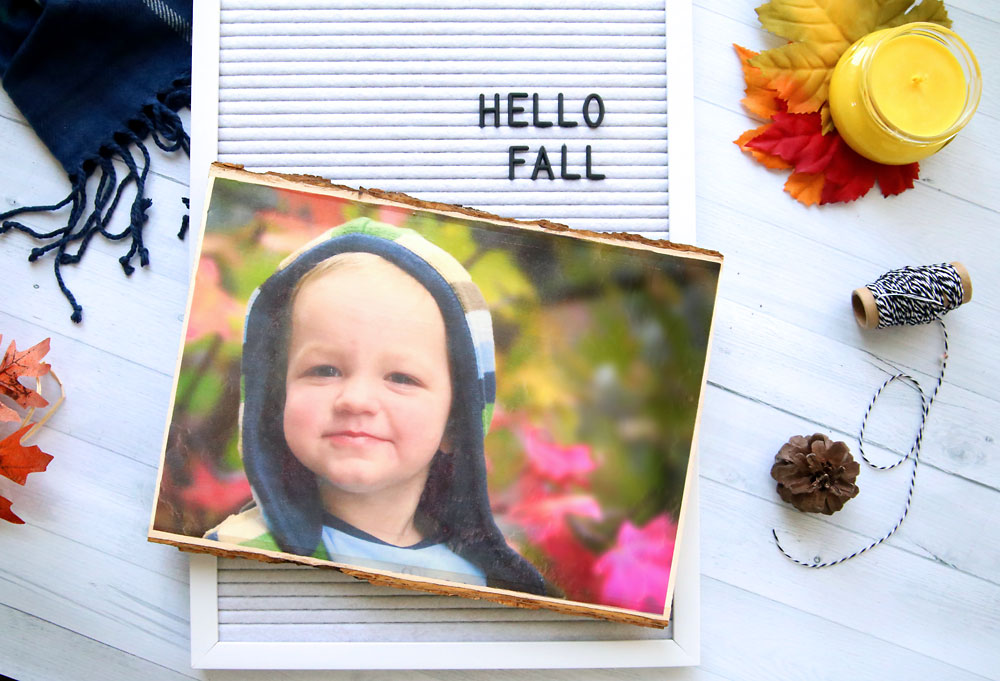 How to replace the background in your photo
You'll start by opening up a photo in Guided mode of Photoshop Elements 2018. Guided mode is where you'll find all of the Guided Edits, which are easy tutorials that walk you through a cool photo edit with simple step by step directions. The guided edits are one of the reasons Photoshop Elements is my favorite photo editing software!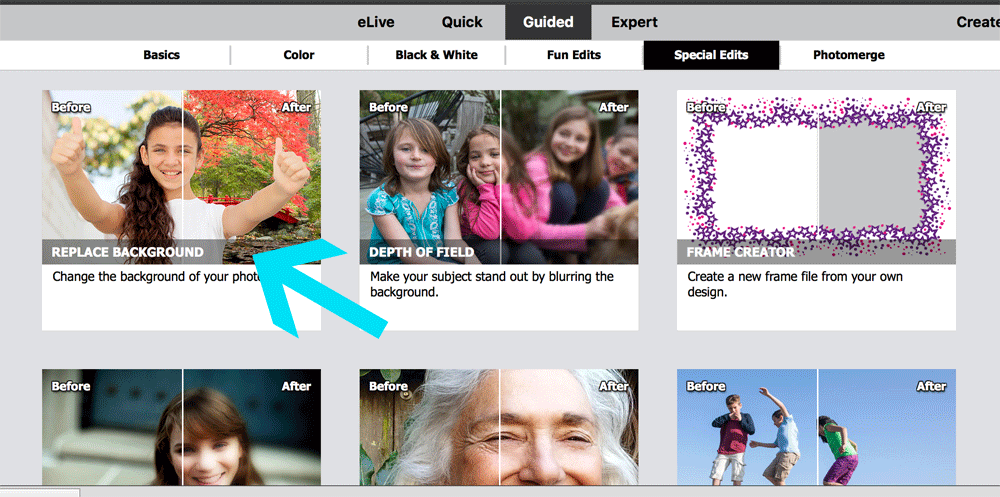 Watch this video to see how the Replace Background Guided Edit works:
This was fun to play with! I tested this photo out with a few other backgrounds as well:

If you'd like to replace the backgrounds in some of your photos, click here to download a free trial of Adobe Photoshop Elements 2018.
How to transfer a photo to wood the easy way
Ok, the next part of today's post is sharing the simplest method I have found for transferring a photo to wood. This is a great technique to have up your sleeve for DIY holiday gifts! For this transfer, you'll need printable tattoo paper. I use the Silhouette brand found on Amazon or in craft stores. It's made for inkjet printers and can be used to transfer photos to all kinds of surfaces, and looks especially cool when used with wood. Remember that the wood grain, knots, and other marks on the wood will show through on your transferred photo. That usually looks pretty cool on scenic photos, but it might not be the look you want when you're transferring a close-up of someone's face. If so, just look for a wood slice that's fairly "clean" or choose a wood plank instead (planks usually have fewer marks/knots).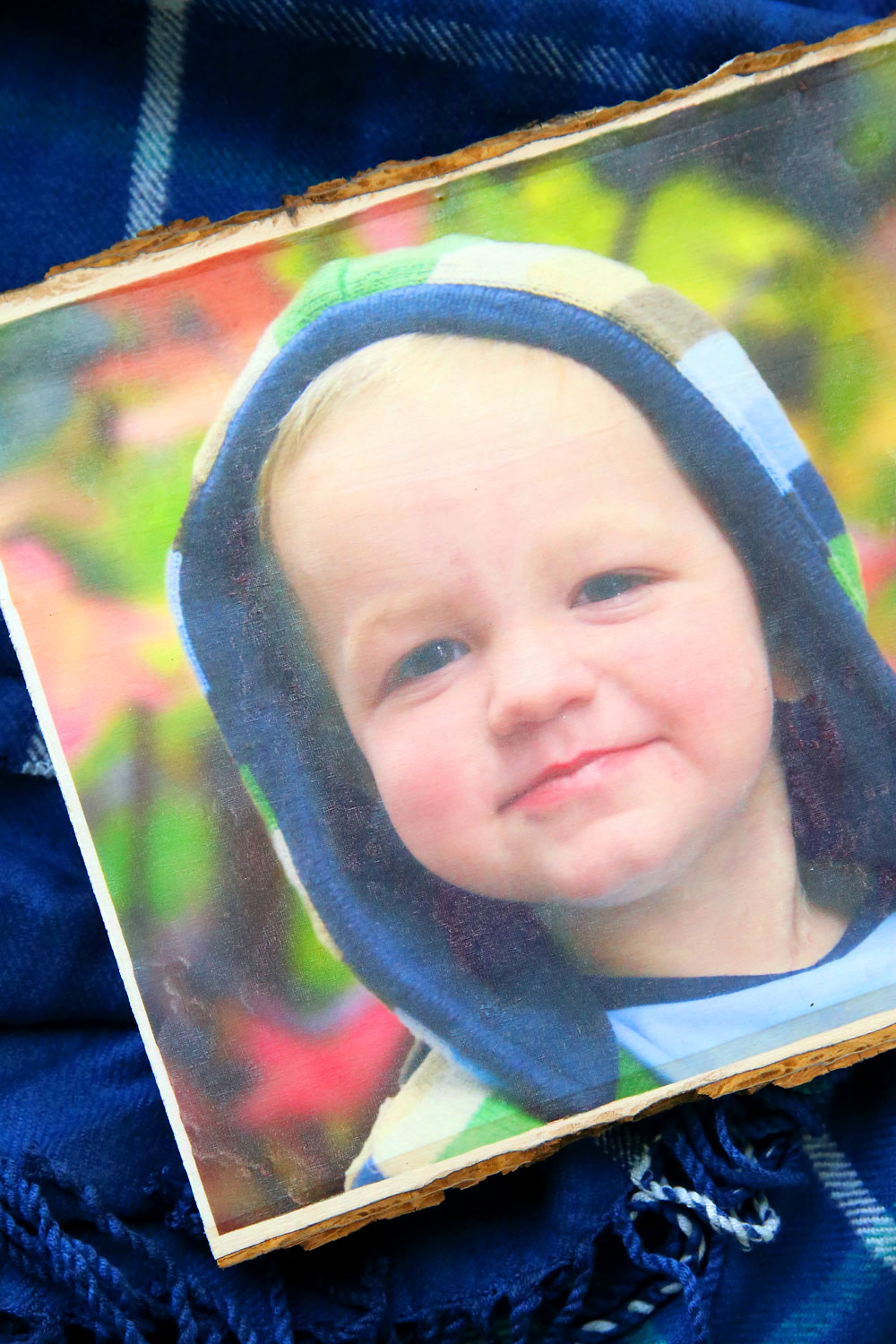 Wood Photo Transfer in four easy steps
1. Reverse + print your image. In Photoshop Elements, go to Image -> Rotate -> Flip Horizontal to reverse your image. Then print your image onto the shiny side of one of the white pieces of tattoo paper.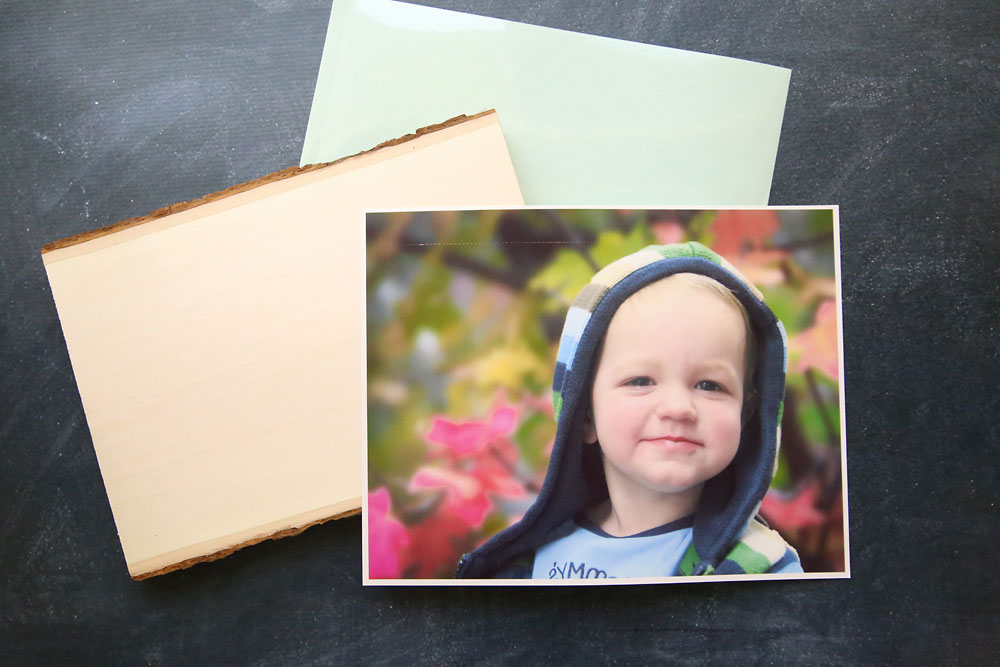 2. Add the adhesive to the tattoo paper. Peel the green backing off one of the adhesive sheets and place the adhesive sticky side down on your printed photo. Use a credit card to thoroughly smooth down the adhesive.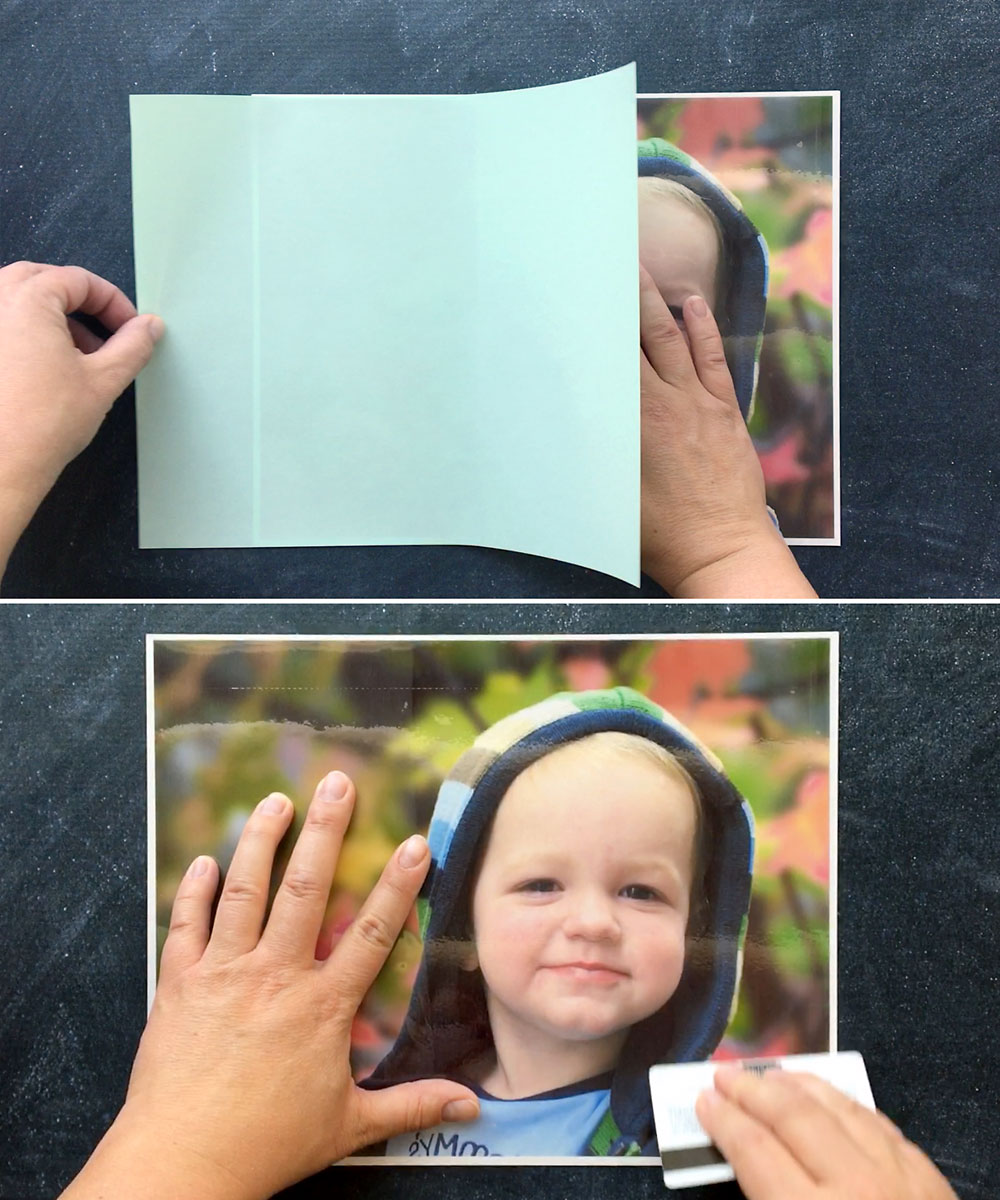 3. Trim. If needed, trim the photo to the same size as your wood piece.
4. Transfer the photo. Peel the plastic backing off your photo and lay it face down on the wood. Use a damp cloth to dampen the back of your photo for about 10-15 seconds. You will be able to see your photo through the paper. When the paper is completely damp, carefully peel it off to reveal your photo transfer.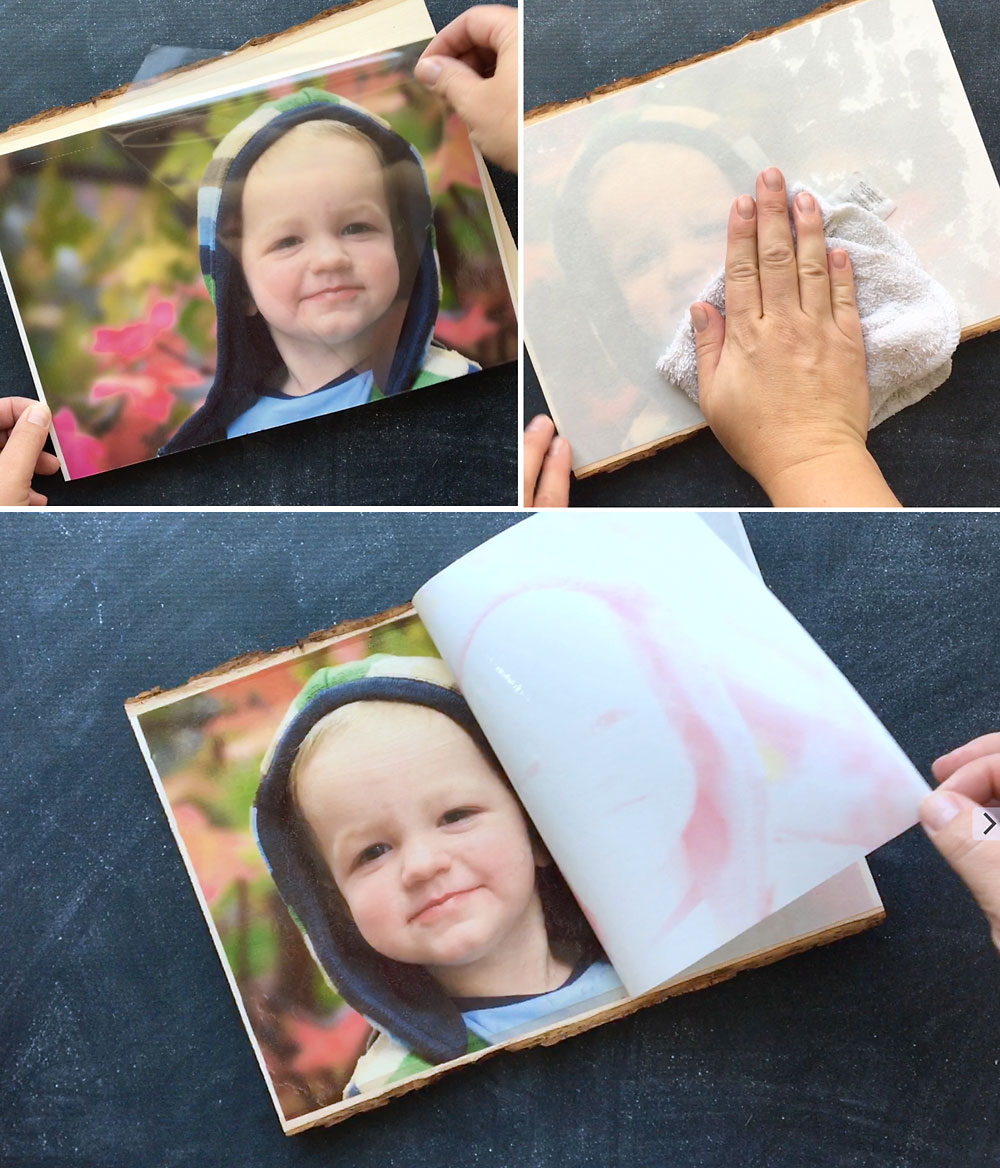 And done! The photo takes on a pretty, canvas-like texture after the transfer is complete.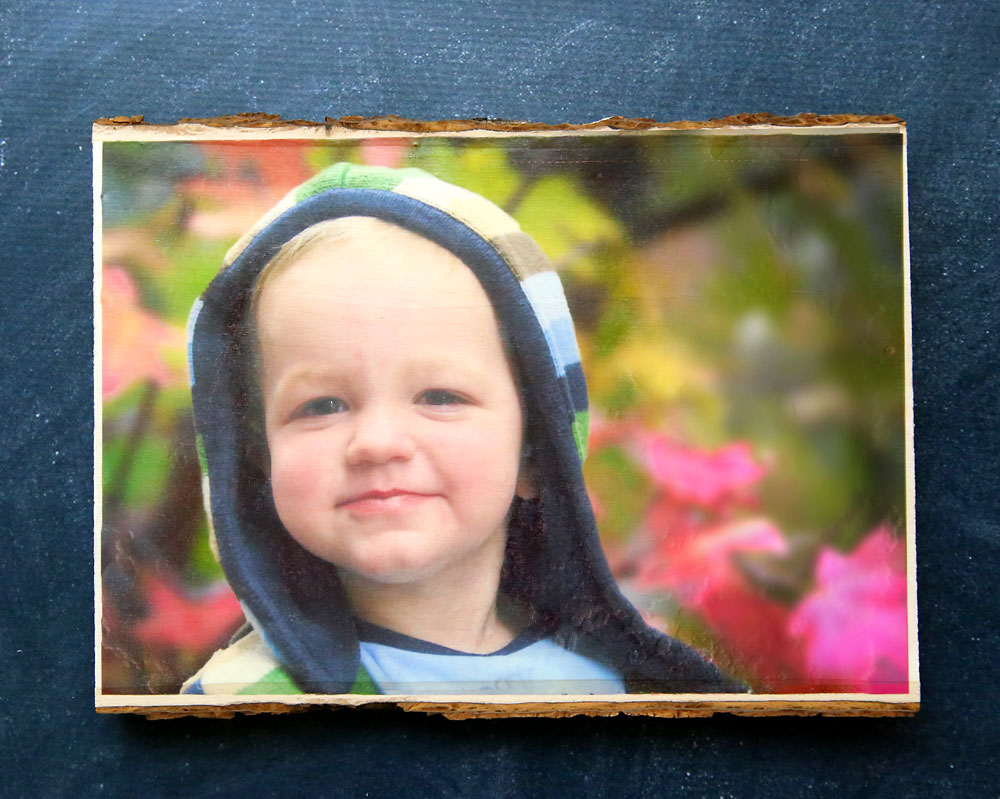 Here's a quick video that shows the process:
A few notes:
Print a test sheet first before printing on the tattoo paper to make sure your image is reversed and it's the right size for your wood piece.
I find it works best if I choose the photo paper setting on my printer.
If you'd like to seal your project, you can cover it with a thin layer of Mod-Podge.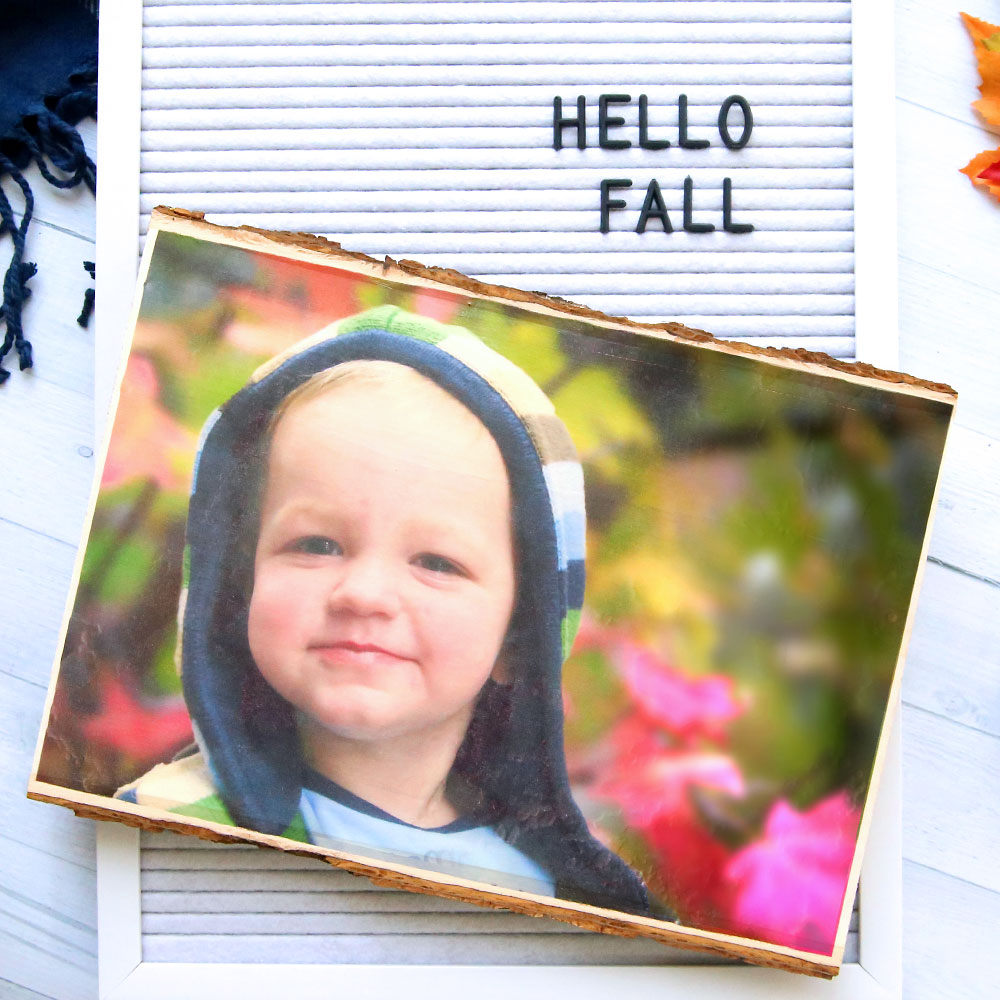 Remember, if you want to try the Replace Background Guided Edit or some of the other cool photo editing options in Photoshop Elements 2018, click here to download a free trial.