Ok, the fun part of winter is done, right? The magical snowy lead-up-to-Christmas winter fun is long gone, and now we're stuck with the wet, dark, dirty-snow days of January and February. LONG days with the kids inside. Days when you NEED some easy activities that will keep the little ones busy and protect what sanity you have left. And so I give you 20 gorgeous art projects perfect for kids. These are easy enough for kids to complete, but turn out pretty enough to frame.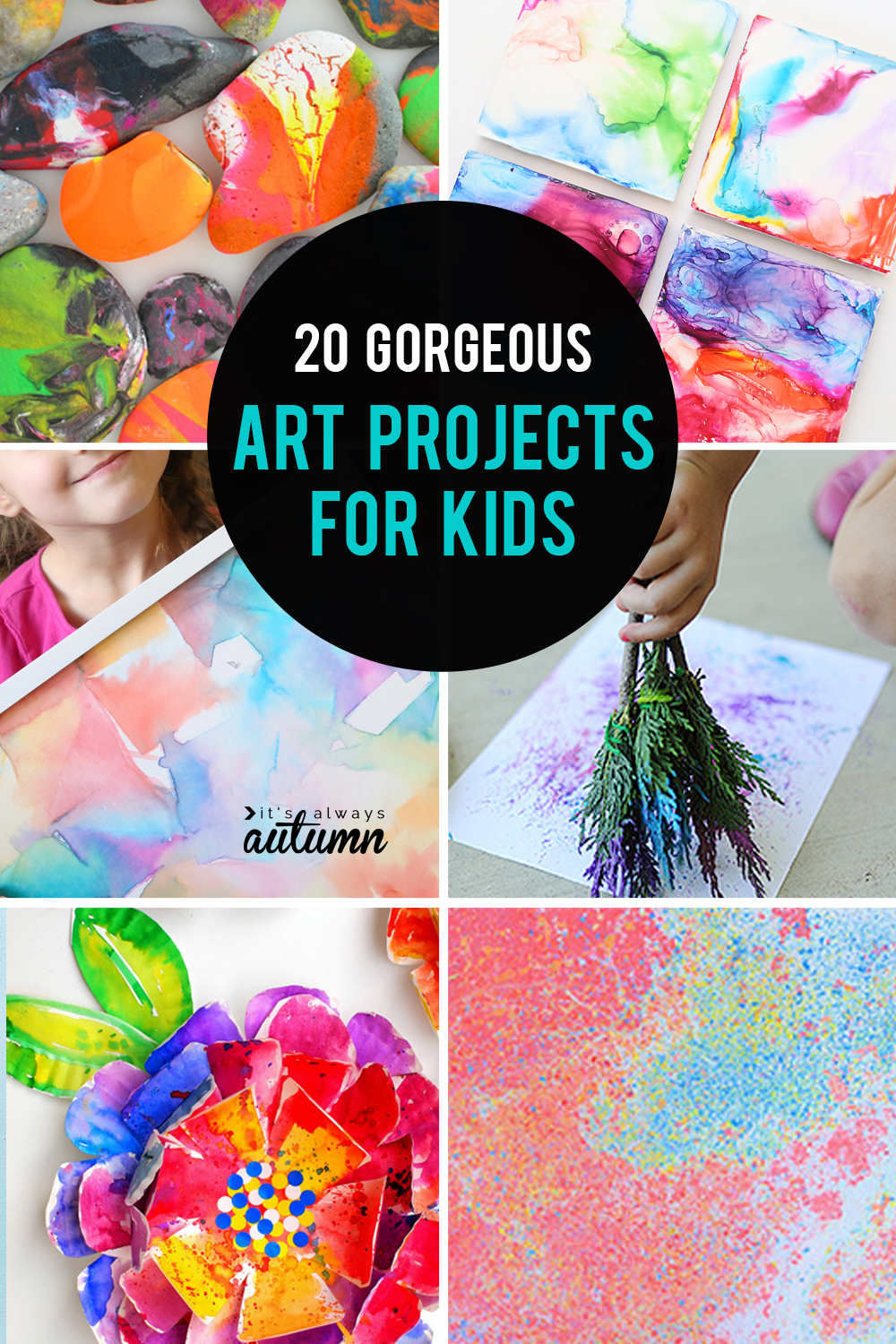 20 kids art projects
1. Did you know rubbing alcohol can turn scribbles into marbled art? Get some inexpensive white tiles and let the kids go to town! Get all the details from It's Always Autumn: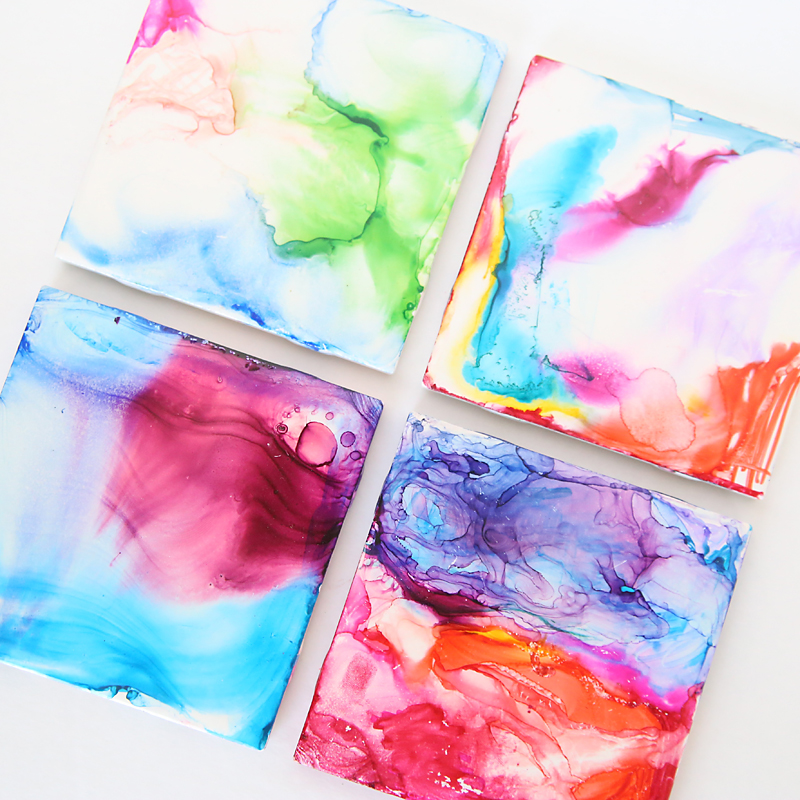 2. My kids LOVE using my punches. Get kids busy punching circles from different scraps of paper and then arranging them into a grid to make a fun modern art piece. Click through to MerMag to see how it turns out.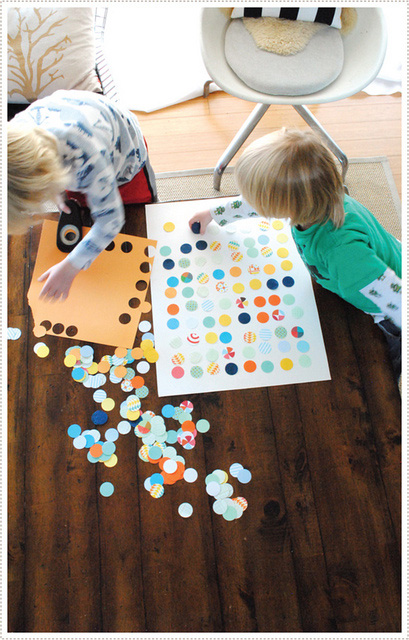 3. These stained glass paintings are made with washable kid paint, wax paper, and a bottle lid – so cool! Learn how at Happy Hooligans.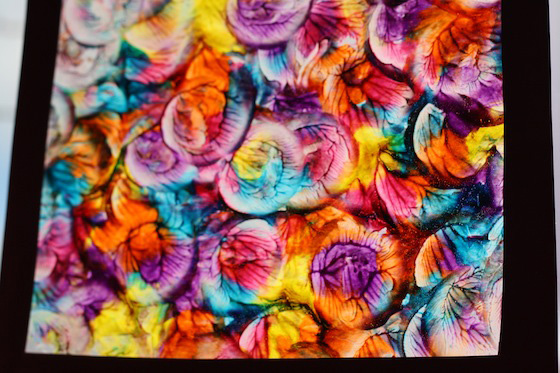 4. These floating chalk prints are so cool! Get the tutorial from Picklebums.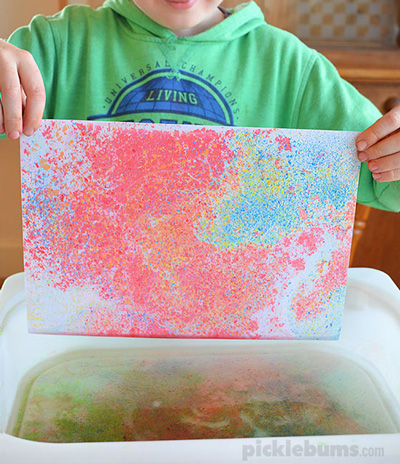 5. Start by drawing a monster, then add "fur" by blowing paint around with a straw. All ages of kids will have fun with this one! (Hint: get a roll of kraft paper to line your table with from the Dollar Store.) Tutorial from Picklebums.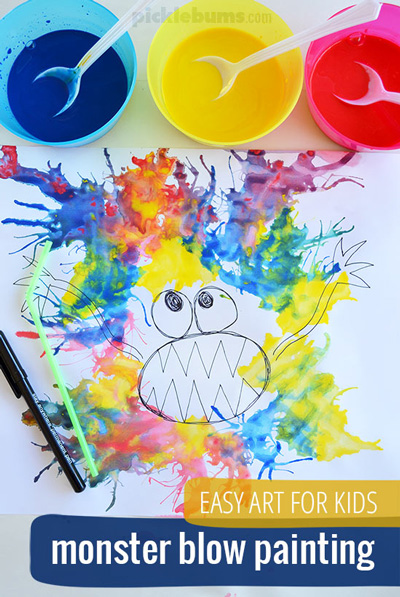 6. With the right kind of tissue paper kids can make this beautiful tissue transfer art. From It's Always Autumn.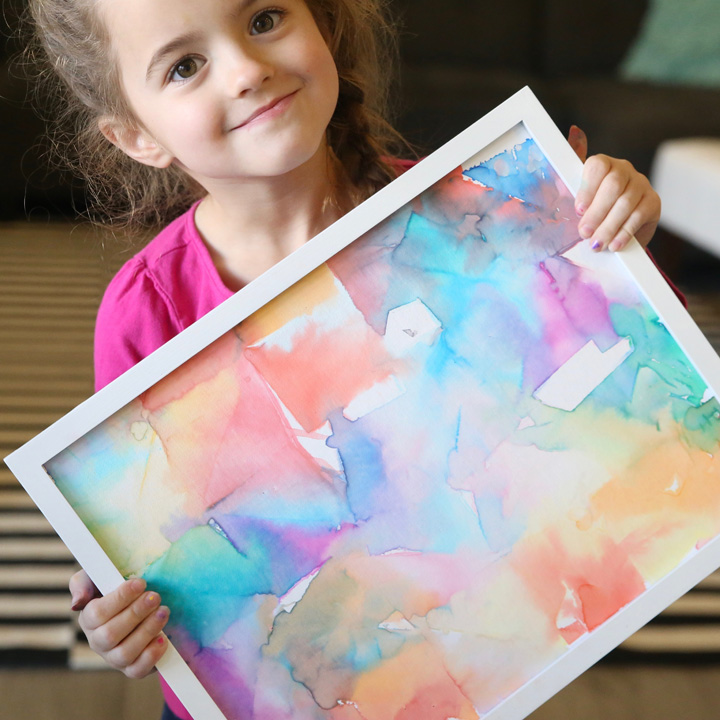 7. Visit Childhood 101 to learn how to make these pretty paintings with food coloring and bubble wands.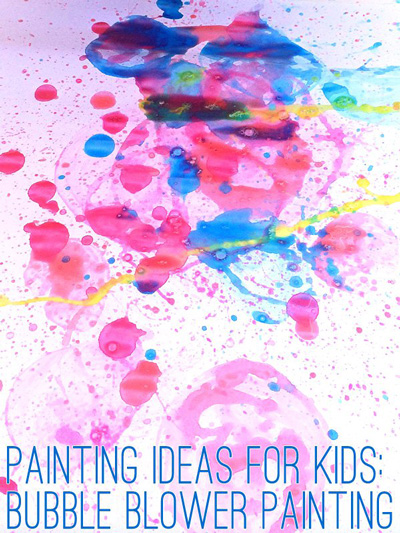 8. I used to love coloring on paper doilies as a kid, but these painted versions from Whatever… are even prettier!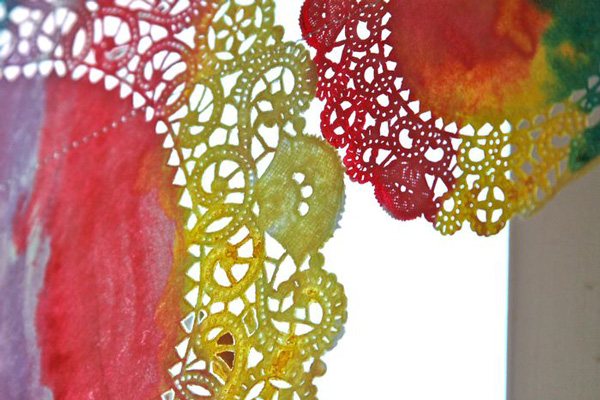 9. Use buttons to decorate a canvas in this adorable tutorial from Simple Designing.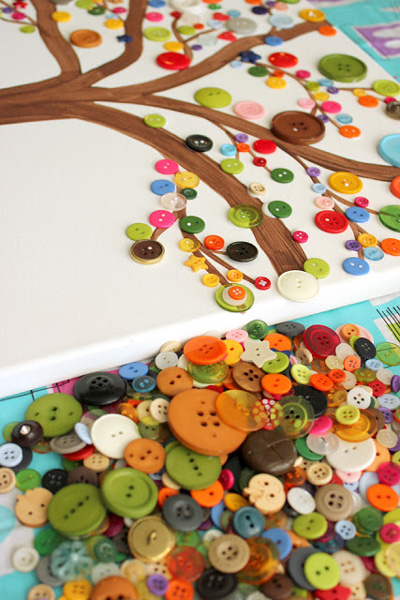 10. This crumpled paper art turns out so pretty and all you need is construction paper and watercolors! Tutorial from Buggy and Buddy.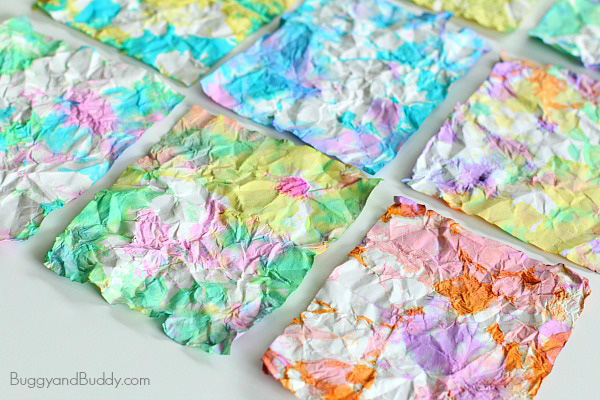 11. Even preschoolers can make these pretty marbled planets from I Heart Crafty Things using shaving cream and craft paint.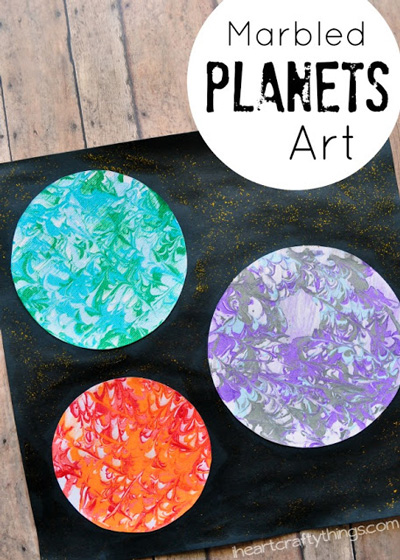 12. I love how cute and colorful these paper plate flowers turn out. From Pink Stripey Socks.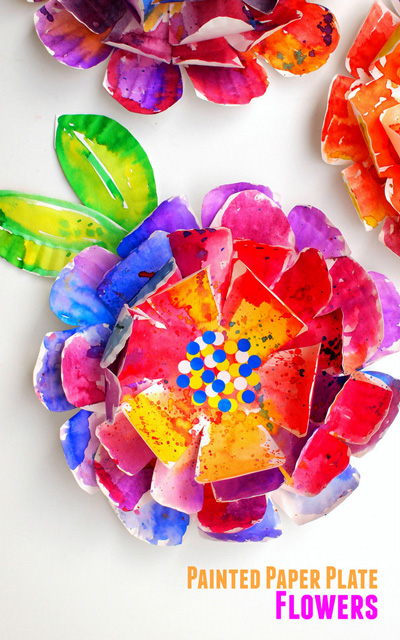 13. Make your own paintbrushes for pretty textures with this fun tutorial from Learn Create Love.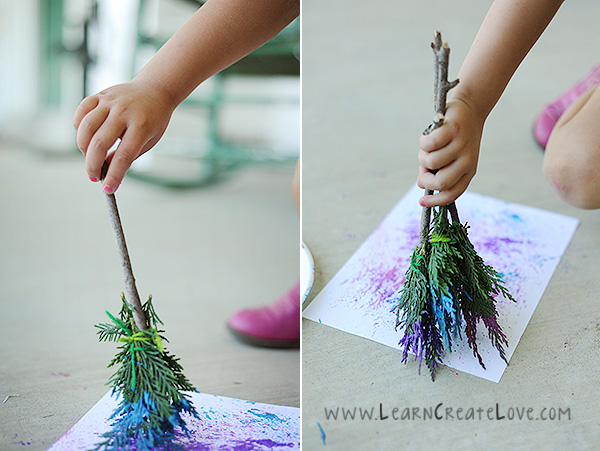 14. These rocks turn out gorgeous – pretty enough to set out on a shelf with other knickknacks. All you need is paint and an inexpensive salad spinner! Learn how to make them from Meri Cherry.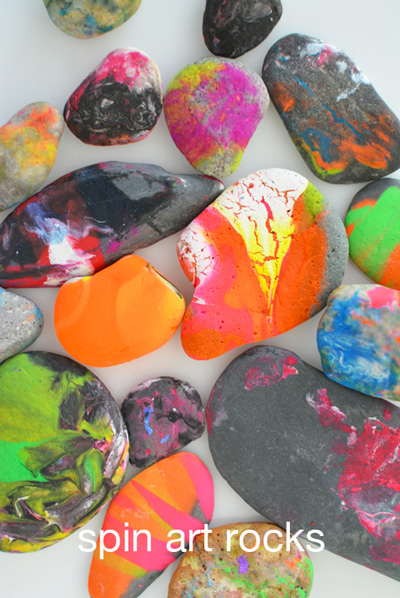 15. Click through to Happy Hooligans to find out how to make this glossy stained glass art.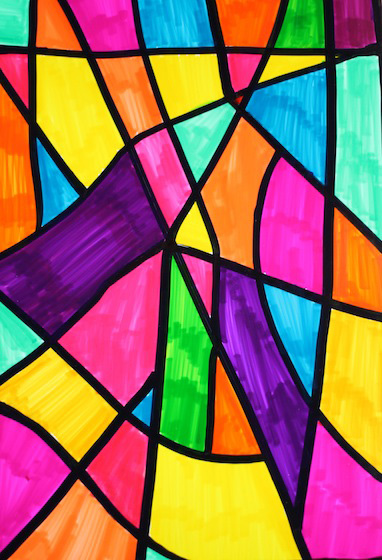 16. I want to make this! It looks like a modern art piece, but was made by a kid with a credit card! Find the tutorial at Housing a Forest.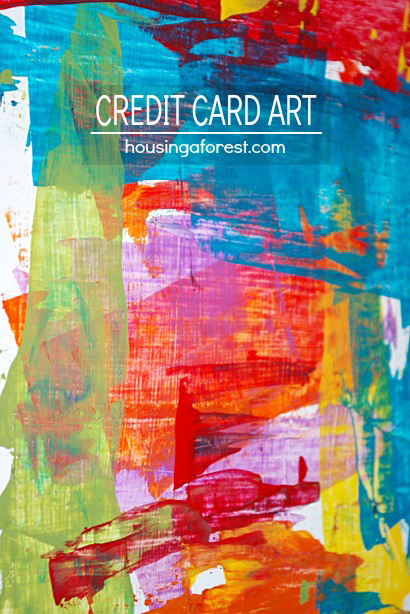 17. Giggles Galore shows you how to make pretty melted crayon art.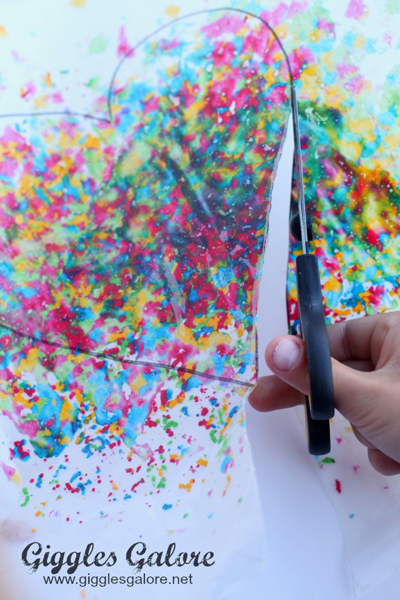 18. This pretty project gives a nod to pointillism. From Momtastic.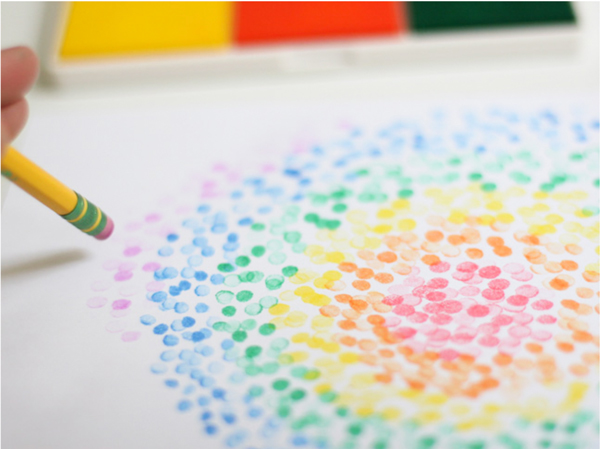 19. Kids will have a great time watching watercolors spread across rows of glue and salt with this art project from Inner Child Fun.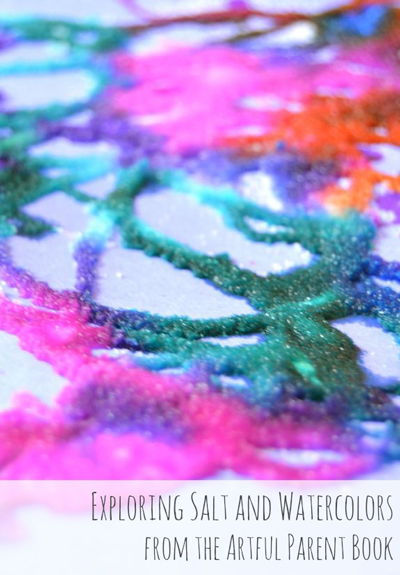 20. Use bowls and cups to trace circles onto paper, then let kids color each area separately. Idea from It's Always Autumn.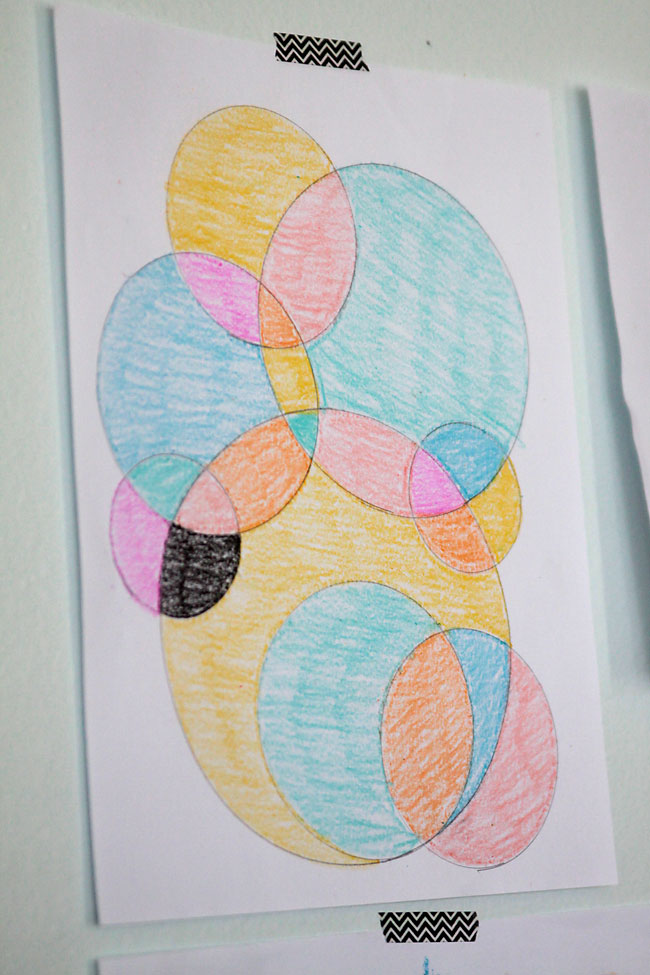 Want more kid activities? Check out these posts:
20 indoor kids crafts & activities