I like the look of the pretty cutout shaped photo frames I've been seeing around blogland for the past few years, but I'm (obviously) too cheap to buy one when I was pretty sure I could make my own version for just a few dollars. This is a pretty easy project and shouldn't take more than an hour start to finish. To make it even simpler I've included a printable template for a frame that will fit 8×10 inch photos.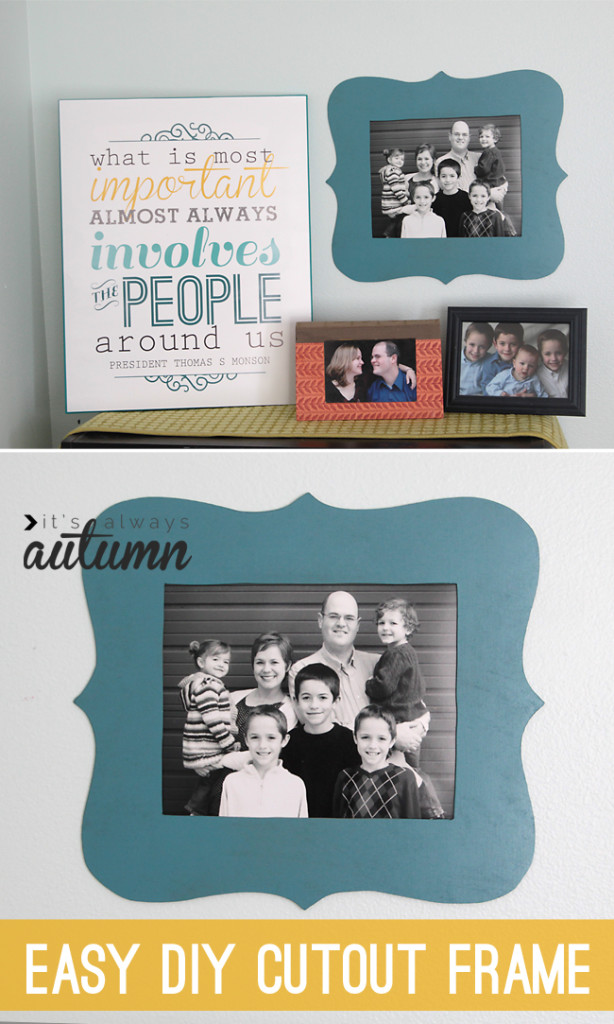 You'll need:
a jigsaw
some 1/8 inch MDF – Home Depot sells 2×4 ft sheets of it for six bucks or so
template for tracing the shape you want – keeps things simple and download my template here
Start by printing out your template and cutting it out. The template is for one corner of your photo frame – you'll need to trace it, flip it over and line up the points and curve, then trace again. Do that two more times until you have the complete design traced (remember, it will make a rectangle in the middle).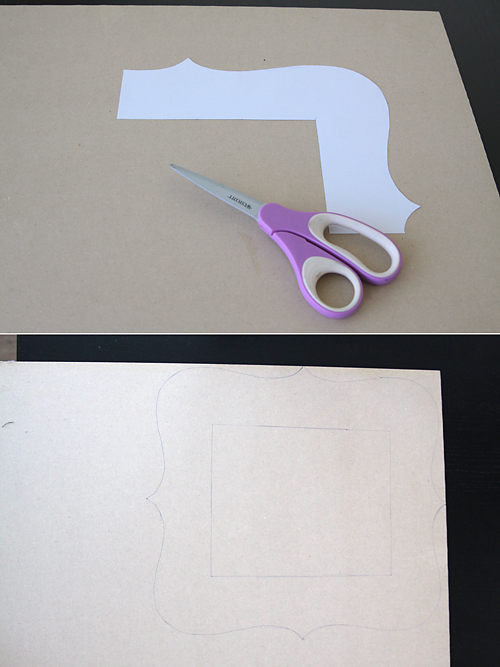 Using a jigsaw, cut around the outside edges of your frame. Once that's complete, you have two options. You can cut the rectangle out of the center so you can place a photo behind the frame and change photos in the future, OR you can leave it as is and just plan to adhere a photo to the center with mod podge. The second option is a little easier, but you won't be able to change the photo.
If you do want to cut the rectangle out of the center, use a drill to make a hole inside the rectangle. Then you can put your jigsaw blade through the hole and cut out the rectangle. I found that cutting the straight lines and lining up the corners perfectly was the hardest part of the whole process – but I was still pretty happy with my first attempt, so it's not like you need to be a professional to do this.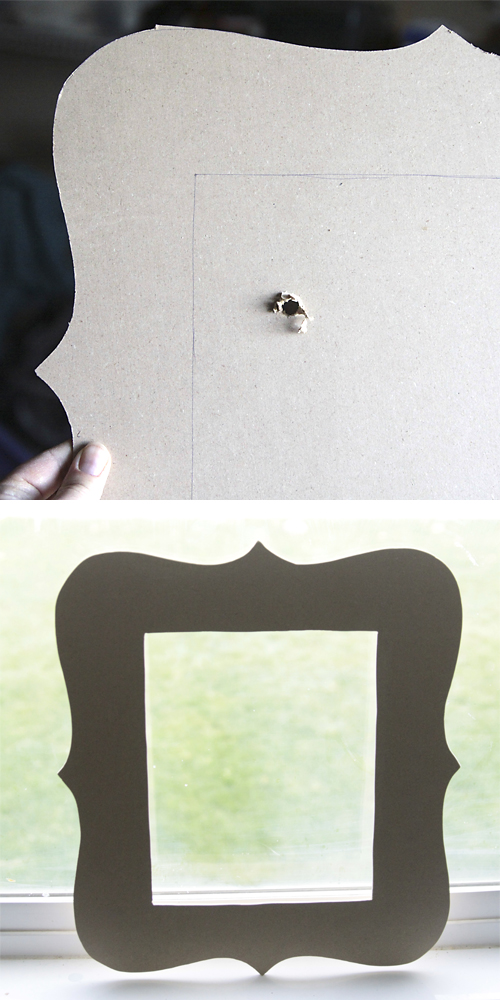 Now you can sand the edges to smooth them out and paint it whatever color you choose. I used spray paint because it's quick, but you could also use one of those small bottle of cheap acrylic craft paint. Then you can just tape your photo onto the back! (Painter's tape will work better than masking tape on the MDF.)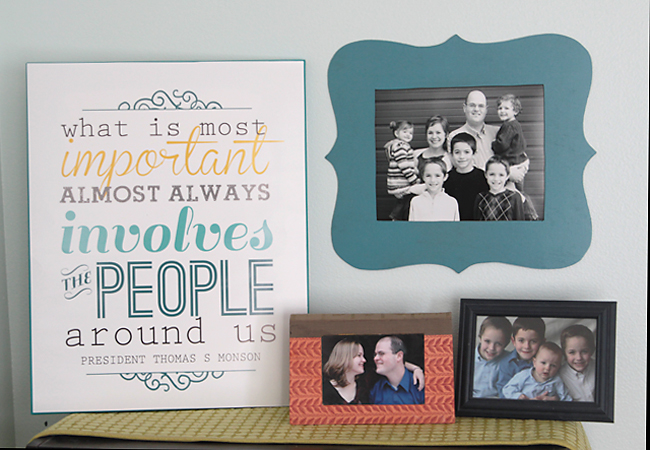 The points on the frame stick out slightly further than the curves, so it's better to hang this frame than to stand it on a shelf. Just superglue a sawtooth picture hanger onto the back. If you know you want to stand the frame on a shelf or mantle instead of hanging it, you can use this template instead (slightly modified so the points don't stick out further than the curves).
I used my frame to hang the family photo my mom took of us almost a year ago – it's about time I put it up, right? I like having the family photo right next to my "what is most important" printable (get it here!).
***ETA: I've created another template, this one for a square 8×8 photo – it looks like this: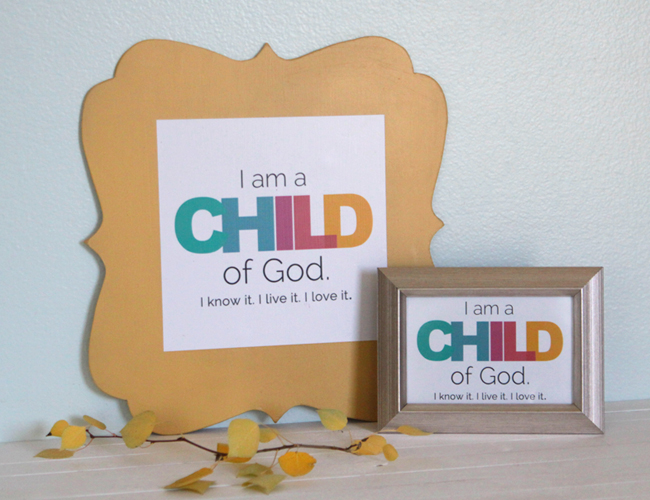 Get the "I am a Child of God" template in this post, or download the frame template here.
Never miss a post: f a c e b o o k  |  p i n t e r e s t  |  t w i t t e r  |  e m a i l   s u b s c r i p t i o n